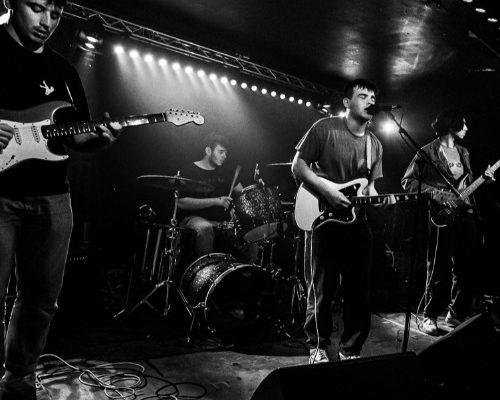 Mondays At Gecko
Daily Discovery brings you the latest dose of new music carefully handpicked from the vast array of talented artists we have at our disposal. These stand-out artists deserve a spot on your favourite playlist, or even better, you might just see them on one of our stages soon.
Today's Daily Discovery is 'After Hours' by 'Mondays at Gecko'


After their formation, Mondays at Gecko are an emerging fast-paced indie rock band based in Southampton. Taking influence from garage rock revival bands such as The Strokes and Bloc Party, the band plays with high energy, reflective of their age. They capture the nostalgic indie rock sound of the early 2000s, putting their own touch on it with unmatchable chemistry between the bandmates. Centred around the song writing partnership of lead guitarist Lyle Reynolds and Lead singer/Rhythm guitarist Lorcan James, the group create an energetic and danceable sound. Drawing on a huge range of individual musical preferences, the band comes together to create something truly special.
WANT TO HEAR MORE? Get tickets to see Mondays at Gecko Live, HERE