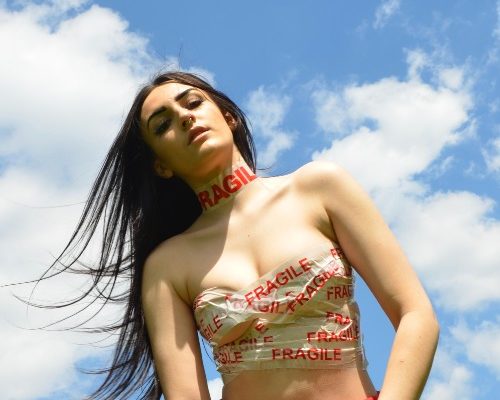 Ella Bee
Over the years we've witnessed some incredible artists in their infancy, eagerly anticipating that moment when they start to skyrocket. In this feature, we set out some of the artists we're currently working with who also possess that 'certain something', so you can enjoy tomorrow's big names today…
Today's Future Icon is Ella Bee!
Ella Bee is a 22-year-old singer/songwriter/producer based in South East London. Her debut track 'Porcelain Doll' was released in March 2020, bringing to life the vision she had of creating a record that featured strong elements of her native genres, rock and alternative pop. Her second single 'Chardonnay' was featured on BBC Radio London (BBC Introducing) prior to its release. Ella's latest release 'Artificial Heart' is her first self produced song. Working closely with a student film team, they made a music video based on Ella's artist vision which became a finalist in the International Music Video Awards. Her most notable performance to date was the Main Stage at Lovebox Festival 2016.
WANT TO HEAR MORE? To see the premiere of Ella Bee's "Listening Party", head to hotvox.co.uk at 7pm on Wednesday 21st April 2021.
Filmed in full HD, "Listening Party" allows you to enjoy the intimacy and authenticity of a live show, from the comfort and safety of your own home, ensuring that your experience as a fan is as close as possible to the show you're used to seeing from your favourite artists
The live industry has been decimated by Coronavirus, and the livelihoods of many musicians, venues, promoters, agents, managers, sound engineers, videographers and stage reps hang in the balance. Many of these individuals are freelancers, self-employed, or sustain themselves project-to-project, or gig-by-gig.
Best of all it's totally free to watch – and you can get access to some exclusive rewards from Ella …
Click HERE to tune in, watch and donate!