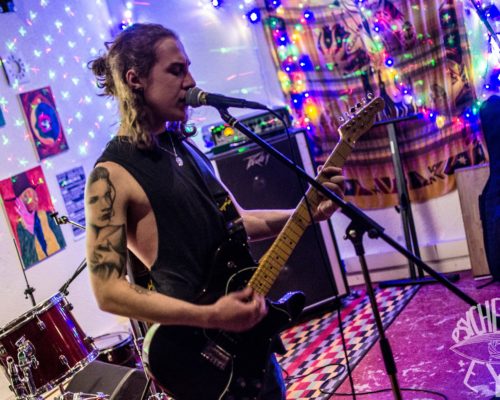 Joey Collins
Over the years we've witnessed some incredible artists in their infancy, eagerly anticipating that moment when they start to skyrocket. In this feature, we set out some of the artists we're currently working with who also possess that 'certain something', so you can enjoy tomorrow's big names today…
Today's Future Icon is Joey Collins
Joey Collins is a singer-songwriter and producer based in Nottingham, England. His sound is introspective and emotional, with a penchant for minimalistic arrangements and astonishing lyrics with a personal twist. Fans of artists as diverse as Elliott Smith and Jeff Buckley are certainly going to be able to connect with Joey's songwriting approach and delicate playing. Joey's sonic aesthetics are refreshingly bare, yet the sound of his music is dense and atmospheric. It's maybe because of his alternative rock background that Joey is able to capture a sense of immediacy with his songs, often focusing on the true essence of the tracks, rather than trying to embellish the songs in the studio.
WANT TO HEAR MORE? Joey Collins is taking part in RISING, our brand new series of live-streamed events, which aims to support and raise money for War Child UK to assist their work during the Covid-19 crisis.
HOT VOX have raised thousands of pounds for War Child through live gigs and events over the past two years. Now we're taking RISING online, and with the help of our immensely talented roster of artists, we hope to raise even more vital funds for this valuable cause.
Tune in to see Joey Collins streaming live on Sunday 5th July at 6.00pm
Click here to tune in, watch and donate