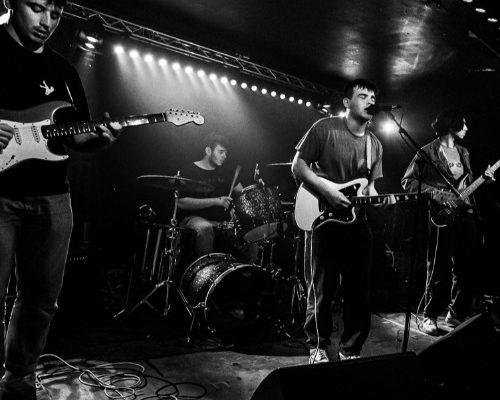 Mondays At Gecko
Over the years we've witnessed some incredible artists in their infancy, eagerly anticipating that moment when they start to skyrocket. In this feature, we set out some of the artists we're currently working with who also possess that 'certain something', so you can enjoy tomorrow's big names today…
Today's Future Icon is Mondays At Gecko
After their formation, Mondays at Gecko are an emerging fast-paced indie rock band based in Southampton. Taking influence from garage rock revival bands such as The Strokes and Bloc Party, the band plays with high energy, reflective of their age. They capture the nostalgic indie rock sound of the early 2000s, putting their own touch on it with unmatchable chemistry between the bandmates. Centred around the song writing partnership of lead guitarist Lyle Reynolds and Lead singer/Rhythm guitarist Lorcan James, the group create an energetic and danceable sound. Drawing on a huge range of individual musical preferences, the band comes together to create something truly special.
WANT TO HEAR MORE? Monday At Gecko are taking part in RISING, our brand new series of live-streamed events, which aims to support and raise money for War Child UK to assist their work during the Covid-19 crisis.
HOT VOX have raised thousands of pounds for War Child through live gigs and events over the past two years. Now we're taking RISING online, and with the help of our immensely talented roster of artists, we hope to raise even more vital funds for this valuable cause.
Tune in to see Mondays At Gecko streaming live on 4th November at 8pm.