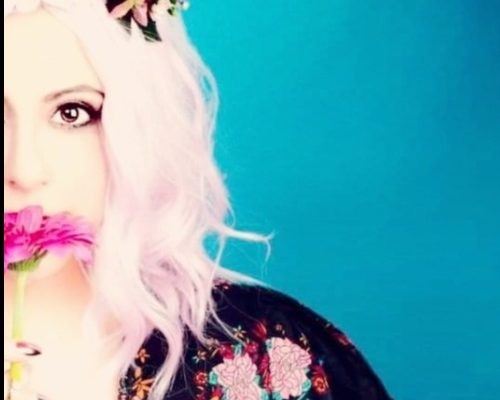 NAËVE
Over the years we've witnessed some incredible artists in their infancy, eagerly anticipating that moment when they start to skyrocket. In this feature, we set out some of the artists we're currently working with who also possess that 'certain something', so you can enjoy tomorrow's big names today…
Today's Future Icon is Naëve

Naëve has been infatuated with music since she was a small child. It wasn't till she first heard "Hound Dog" that she eventually took her first steps, and at only three, when many little girls want to play with dolls, she asked Santa for a pink turntable, a toy microphone and a little keyboard.  At age sixteen, she finally took her first singing lessons, which led her to study Opera at her hometown's Conservatoire, and subsequently, won a scholarship for CET, the prestigious school founded by the legendary Italian music lyricist Mogol.
WANT TO HEAR MORE? Naëve is taking part in RISING, our brand new series of live-streamed events, which aims to support and raise money for War Child UK to assist their work during the Covid-19 crisis.
HOT VOX have raised thousands of pounds for War Child through live gigs and events over the past two years. Now we're taking RISING online, and with the help of our immensely talented roster of artists, we hope to raise even more vital funds for this valuable cause.
Tune in to see Naëve streaming live on Saturday 27th June at 7.00pm
Click here to tune in, watch and donate