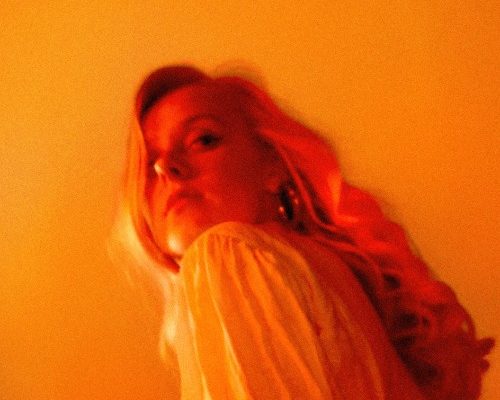 Rebekah Fitch
Over the years we've witnessed some incredible artists in their infancy, eagerly anticipating that moment when they start to skyrocket. In this feature, we set out some of the artists we're currently working with who also possess that 'certain something', so you can enjoy tomorrow's big names today…
Today's Future Icon is REBEKAH FITCH
Rebekah Fitch is an alternative-pop artist from Belfast. She combines her love of melody with thought-provoking poetry; powerful vocals with transparency and vulnerability; and forward-thinking production with enigmatic visuals. The power of music is in its ability to carry a message, and this is exactly what Rebekah does. With two EPs under her belt, she has been hotly tipped in Hot Press Magazine and The Thin Air's Watch Lists, has performed for the Duke and Duchess of Cambridge, and has sold out Belfast's The MAC Theatre with a 350-seat headline show. Her recent single, Dust, is a heart-wrenching piece about loss and resilience, and has already been playlisted on BBC Radio and RTE1.
WANT TO HEAR MORE? To see the premiere of Rebekah Fitch's "Listening Party", head to hotvox.co.uk at 8pm on Tuesday 17th November.
Filmed in full HD, "Listening Party" allows you to enjoy the intimacy and authenticity of a live show, from the comfort and safety of your own home, ensuring that your experience as a fan is as close as possible to the show you're used to seeing from your favourite artists
The live industry has been decimated by Coronavirus, and the livelihoods of many musicians, venues, promoters, agents, managers, sound engineers, videographers and stage reps hang in the balance. Many of these individuals are freelancers, self-employed, or sustain themselves project-to-project, or gig-by-gig.
Best of all it's totally free to watch – and you can get access to some exclusive rewards from Rebekah Fitch …