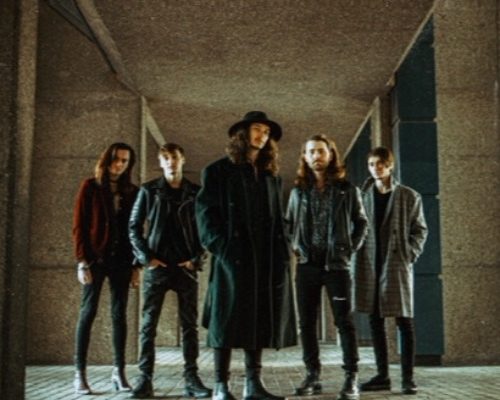 Shooting Galleries
Everyone loves to say they were a fan of 'insert artist name here' before they were famous, right? Well, if that's the case then 'Heard it Hear First', terrible pun aside, is your go to destination to discover your new favourite act and keep up to date with the latest and most exciting emerging artists currently on the scene.
Today you can say you heard The Devil Takes The Reckless by Shooting Galleries here first!
Shooting Galleries are a 5 piece alt rock band hailing from all corners of London. With sharp riffs, heavy driving drums and dominent vocals they deliver an electrifying performance that is hard matched in the current music climate.
Comprised of Brandon on vocals, Jimmy & Iggy on guitars, Brad on bass and Pat on drums – they've been working hard on a set that packs a punch and doubles down on whats missing in music at the moment. Take Aim. SGx
WANT TO HEAR MORE? Get tickets to see Shooting Galleries LIVE, HERE