Meet the lineup
Nick Magenta
23 year old multi-instrumentalist, producer and singer/songwriter Nick Magenta fuses his dreamy synth-pop production with a range of modern influences to craft his unique sound. 
With a number of gig performances and new music under his belt, Ni... view artist profile
Lyena
Lyena contrast catchy pop melodies with their abrasive energy, feeding you social commentary through hard-hitting rhythms and gritty vocals. The trio recreate their irreverent interpretation of the 'loud quiet loud' grunge dynamics, lu... view artist profile
Delorean Gray
A picture of an old car, in an attic, allowing us to time travel and stay young forever. Eclectic Indie Pop, with post rock guitars and Alt-Folk harmonies.
view artist profile
Faded Shades
Faded shades; a three-piece band telling tales of nights out, relationship breakdowns and the odd triumph. Inspired by the likes of Lou Reed, Arctic Monkeys and Oasis, Faded Shades present a refreshing, unique interpretation of rock n' roll.... view artist profile
Death Of A Decade
Formed in late 2019, Death Of A Decade are an energetic five piece alternative rock outfit from London. Feeding off a wide range of influences ranging from 'My Chemical Romance' and 'Falling in Reverse' to 'Marmozets&... view artist profile
The details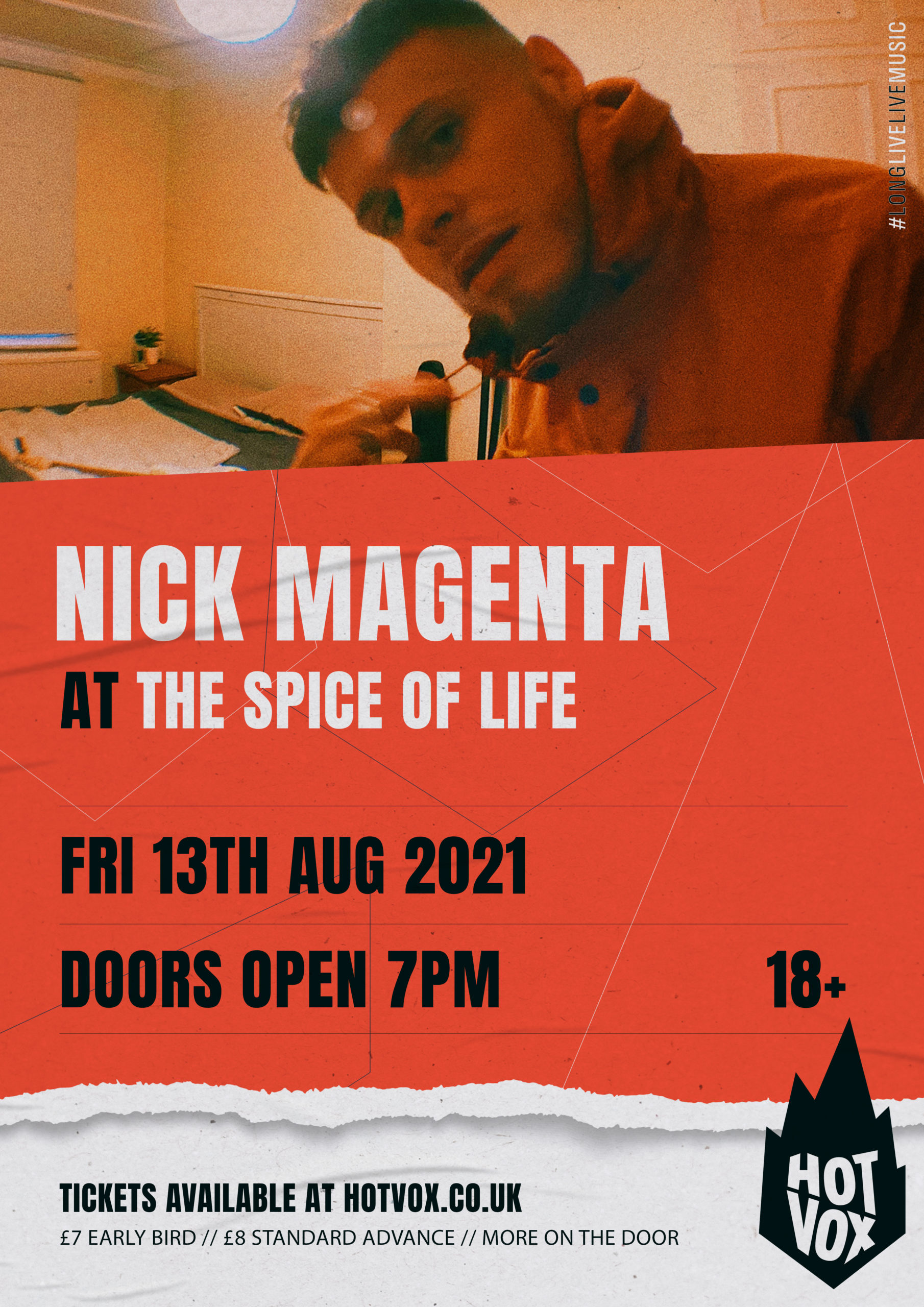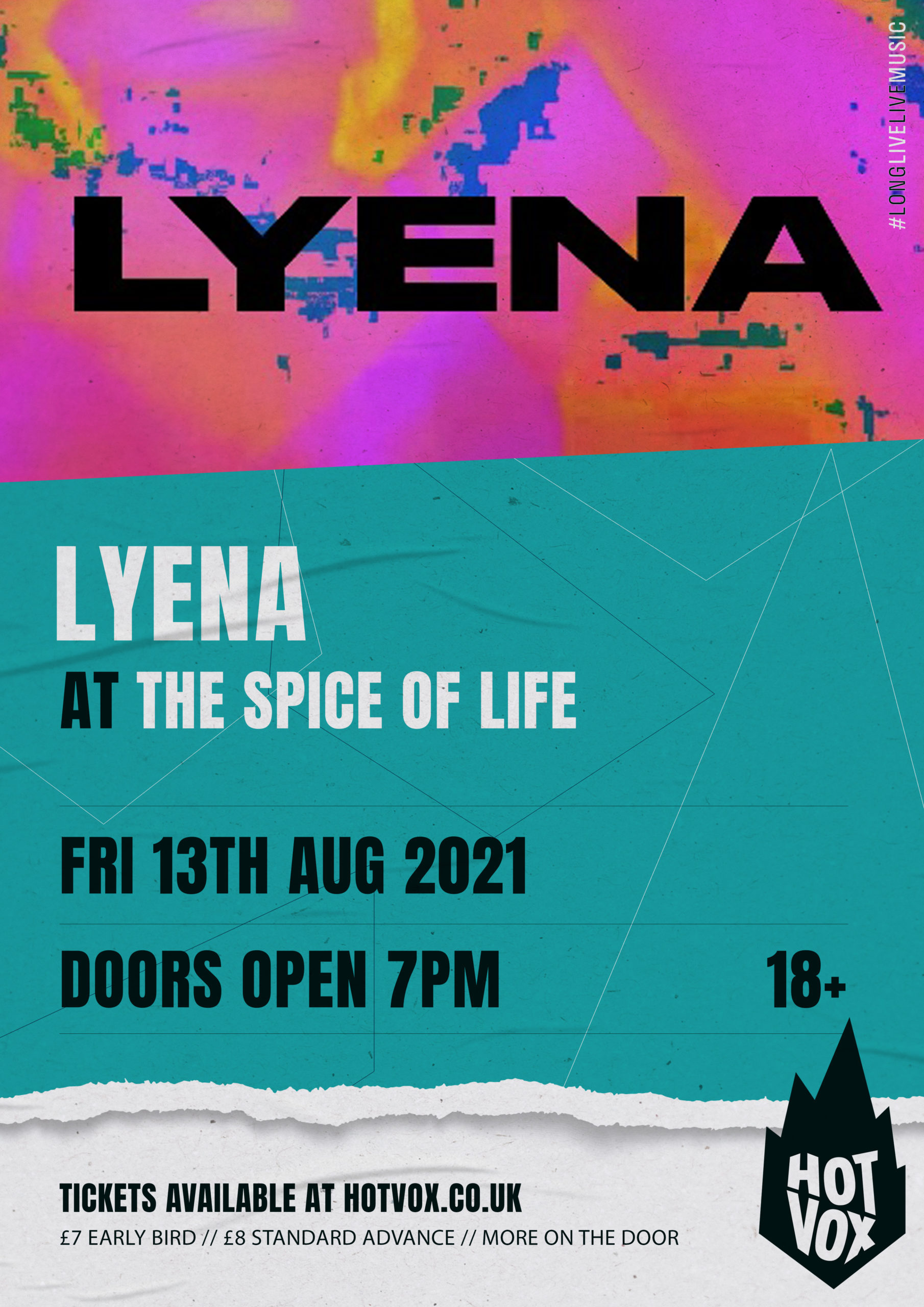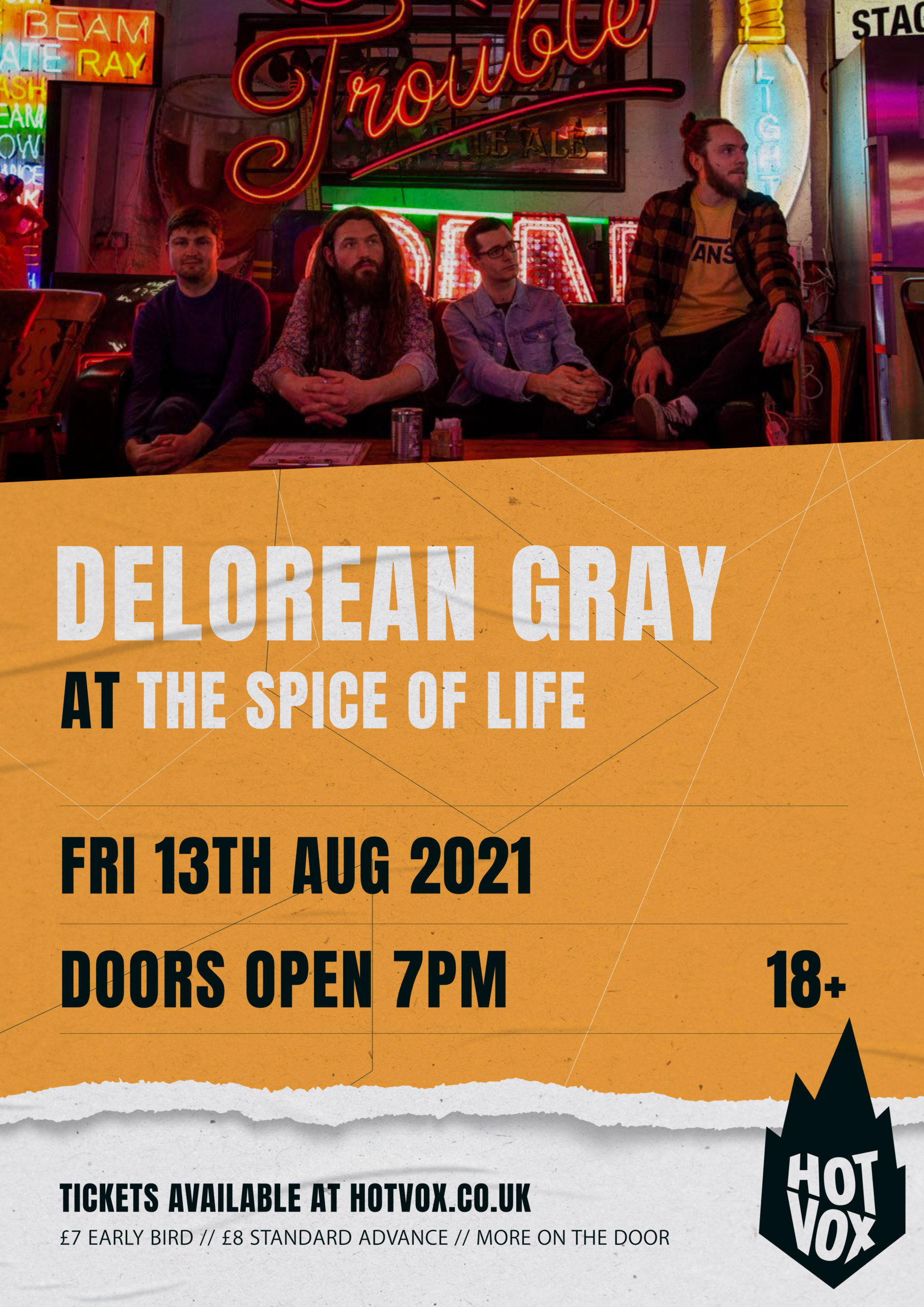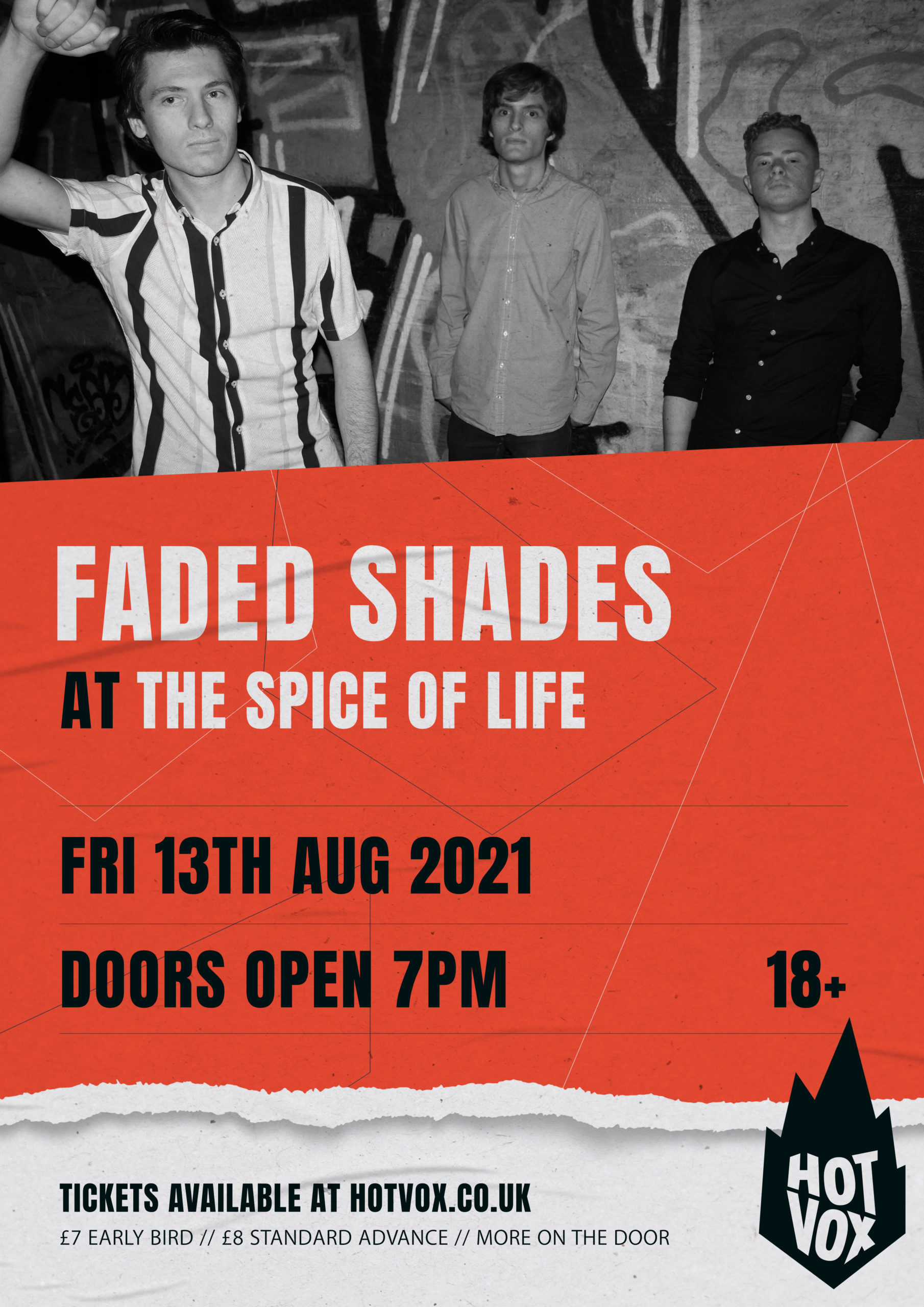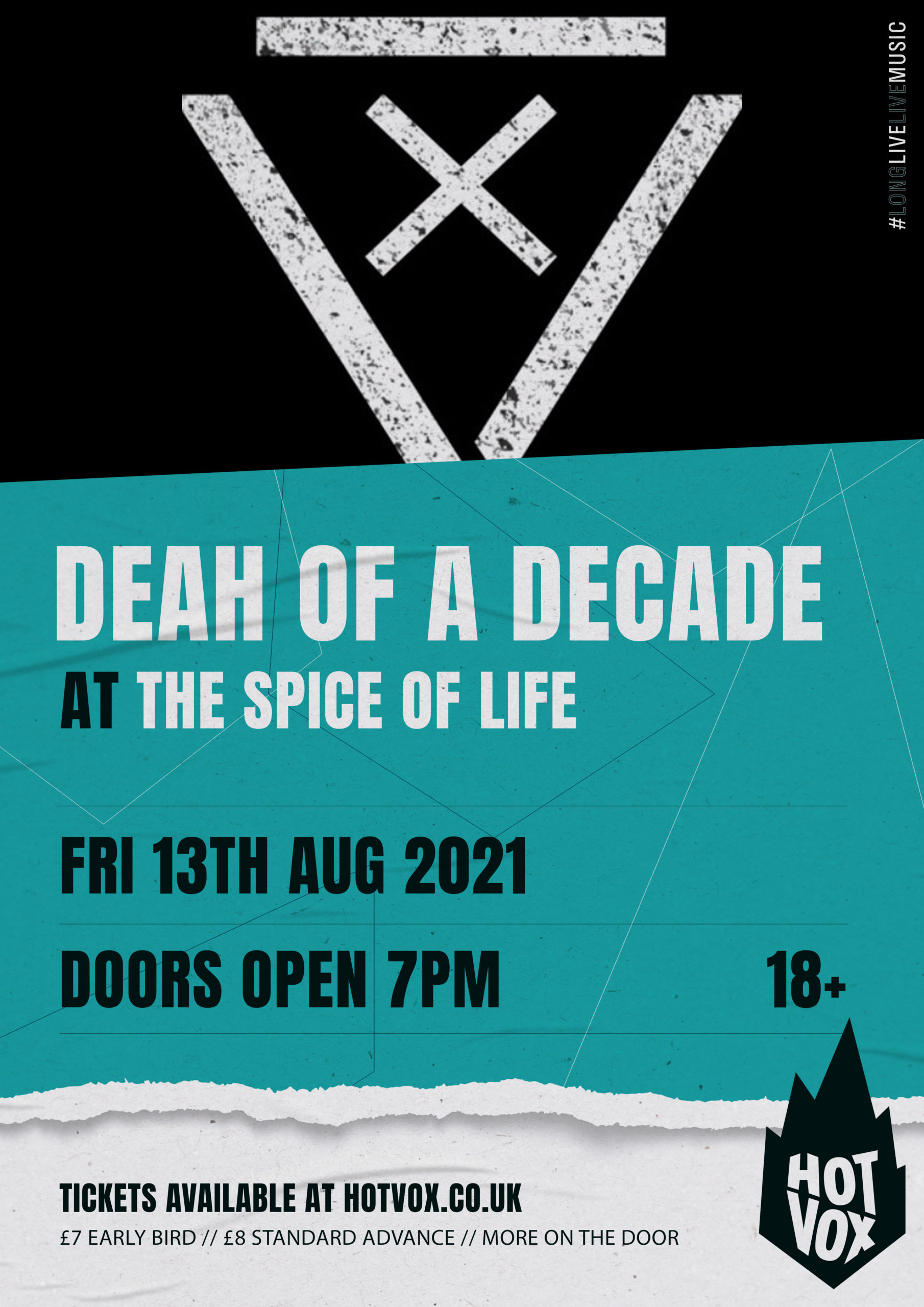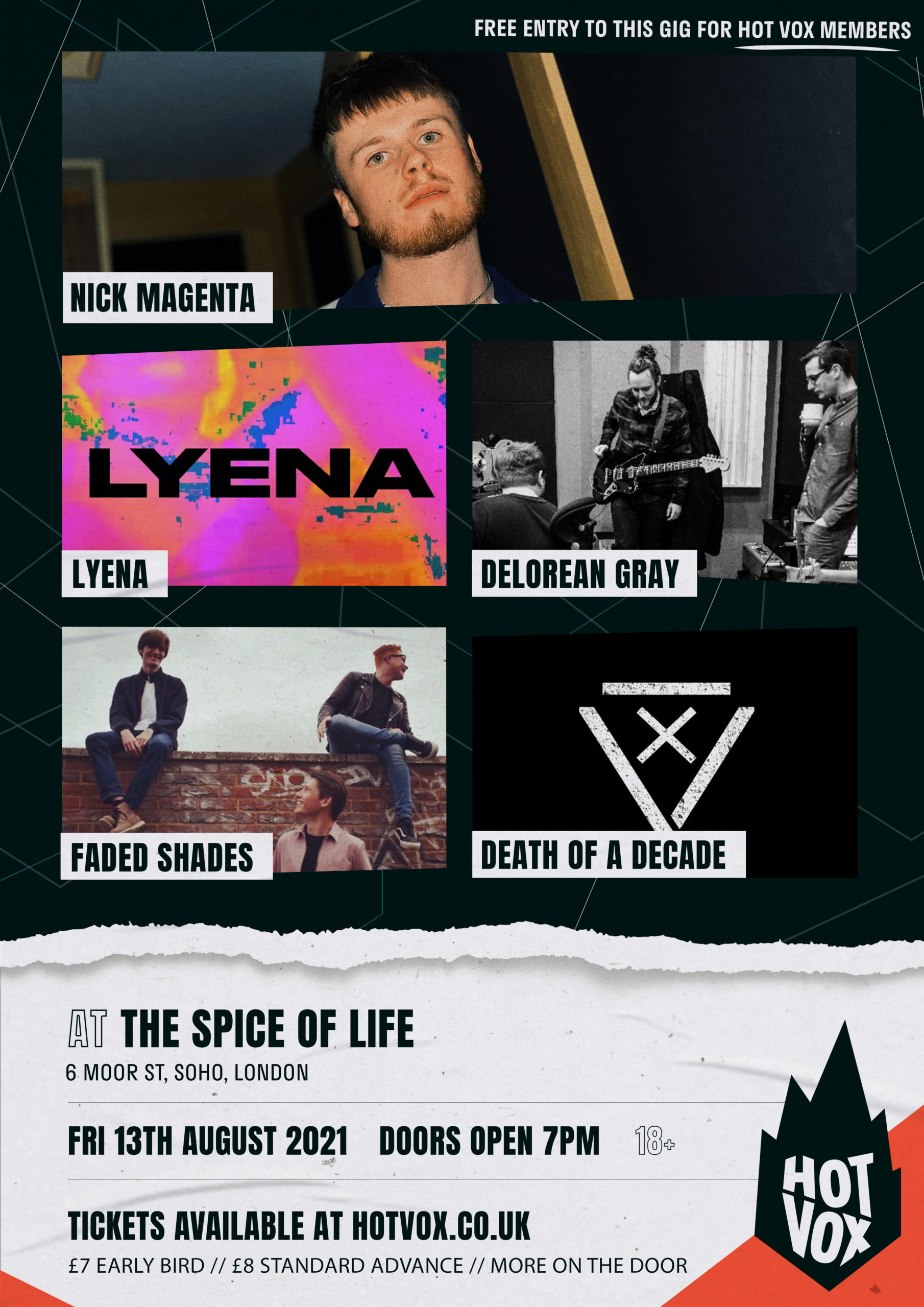 Key Info
DOORS OPEN
7:00pm
MINIMUM AGE
Strictly 18+ (I.D may be required)
TICKET COST
£7 Early Bird £8 Standard Advance £9 On The Door
CAPACITY
100
STUDENT DEALS
Music students (ACM, BIMM and ICMP) receive Early Bird Ticket price on the door. Valid student photo ID required and entry is subject to capacity
Terms
Long Live Live Music!
The venue
A pub that has truly stood the test of time… surviving two world wars and retaining its traditional charm. As well as being a listed building, The Spice of Life also has an esteemed musical heritage.
In the 1960's and 1970's the venue saw many great acts of the time, such as Bob Dylan, Paul Simon, Cat Stevens, Bert Jansch, The Strawbs and Sandy Denny performing here. Then in the heyday of punk in the late 70's The Spice of Life became a regular haunt for many punk musicians and followers, including The Sex Pistols. In the late 90's a thriving Jazz Club started up at The Spice, and has attracted many top acts, such as Jamie Cullum, Soweto Kinch, Darius Brubeck & Daryl Sherman.
Share
Copied!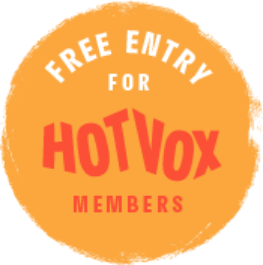 Get tickets