Meet the lineup
The Divisions
The Divisions are young, four-piece indie band from London with a diverse range of sounds and influences from 80s post-punk to 90s Britpop. They began gigging the London circuit last summer, playing iconic venues such as Water Rats and St. Moritz.... view artist profile
Don Coyote
Charlie and Sam met when teaching together in Newcastle, and quickly discovered their music taste and style was very similar. The band has been performing since 2019, and from the beginning knew they were a perfect fit. They have been giggin... view artist profile
The Strange Days
Co-frontmen Declan and Ash originally met in Leicester and moved to London in 2017 to form the gutter rock champions now affectionately known as the Strange Days. Beginning in Tottenham, the band added the overwhelmingly charming rhythm section of... view artist profile
Definitely Barney
Hi all. I'm Definitely Barney. I make alt-rock and vibey tunes all by myself from my bedroom. Hopefully one of these songs makes you feel badass…
view artist profile
Say Yes, Do Nothing
Say Yes, Do Nothing are a north London band whose gritty and poetic street reports on homelessness, abortion and abuse are a raw mix of rock and alt/country.
"Energy and great rock vibes!" Advosound Elevate Video Reviews
... view artist profile
The details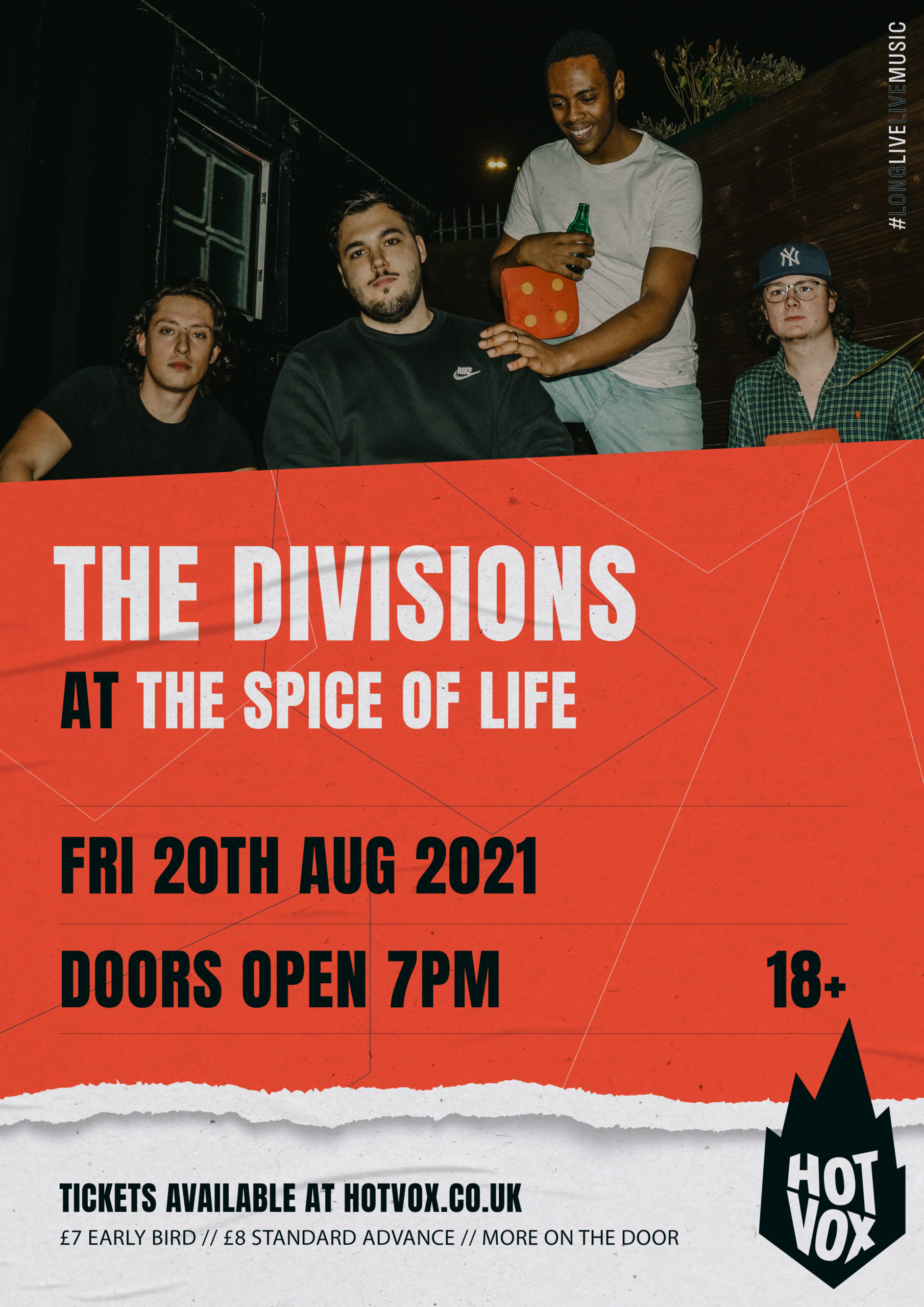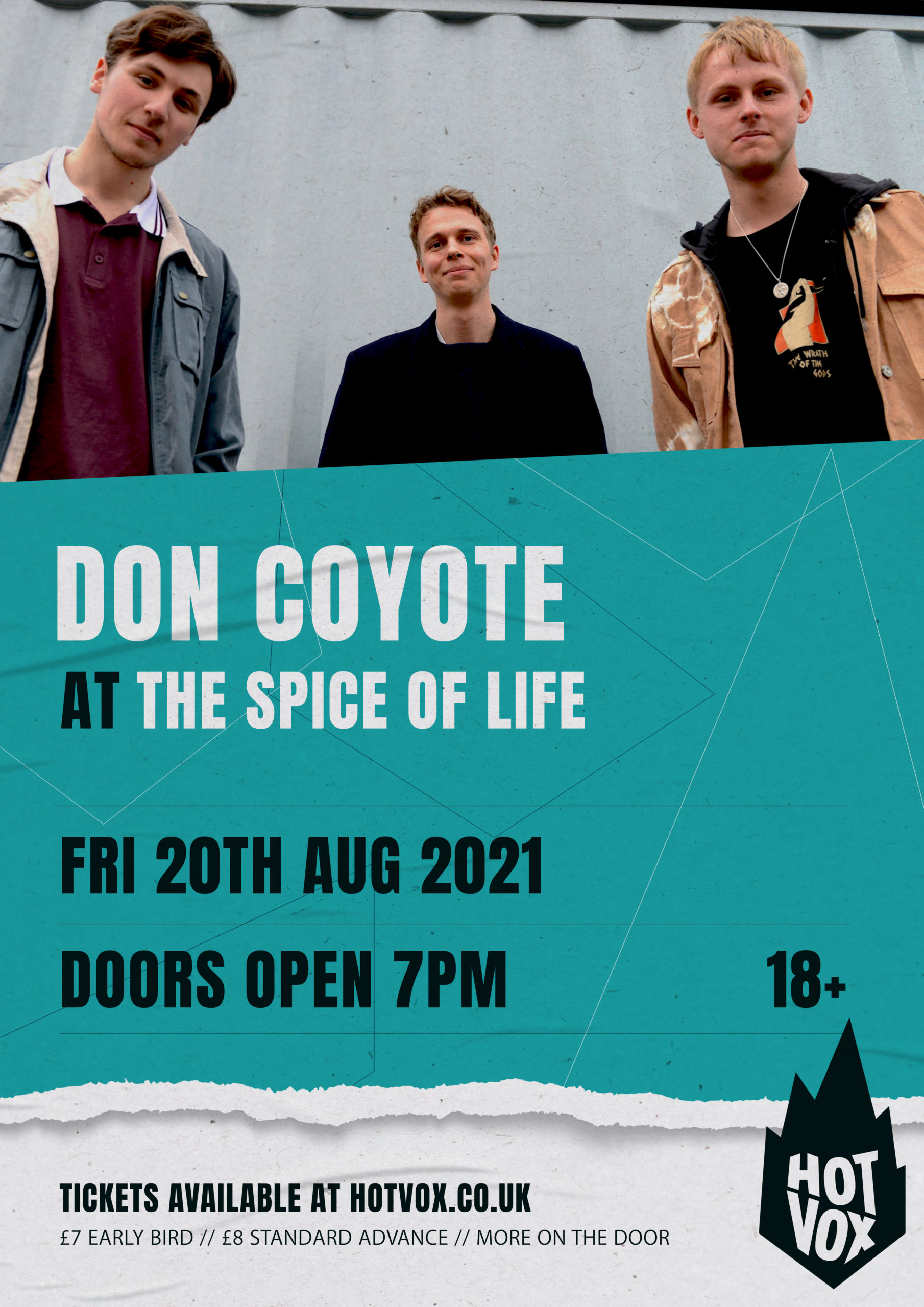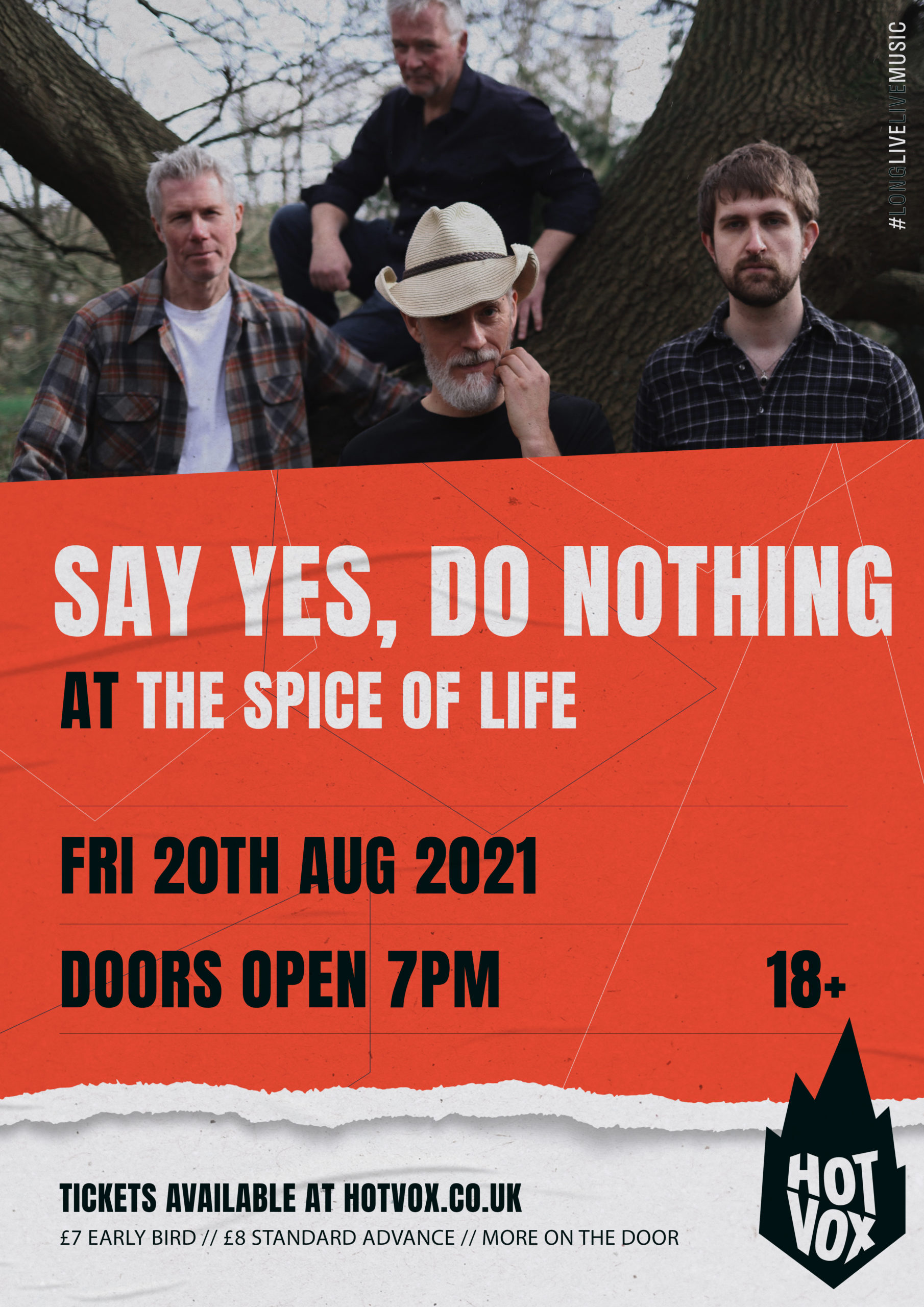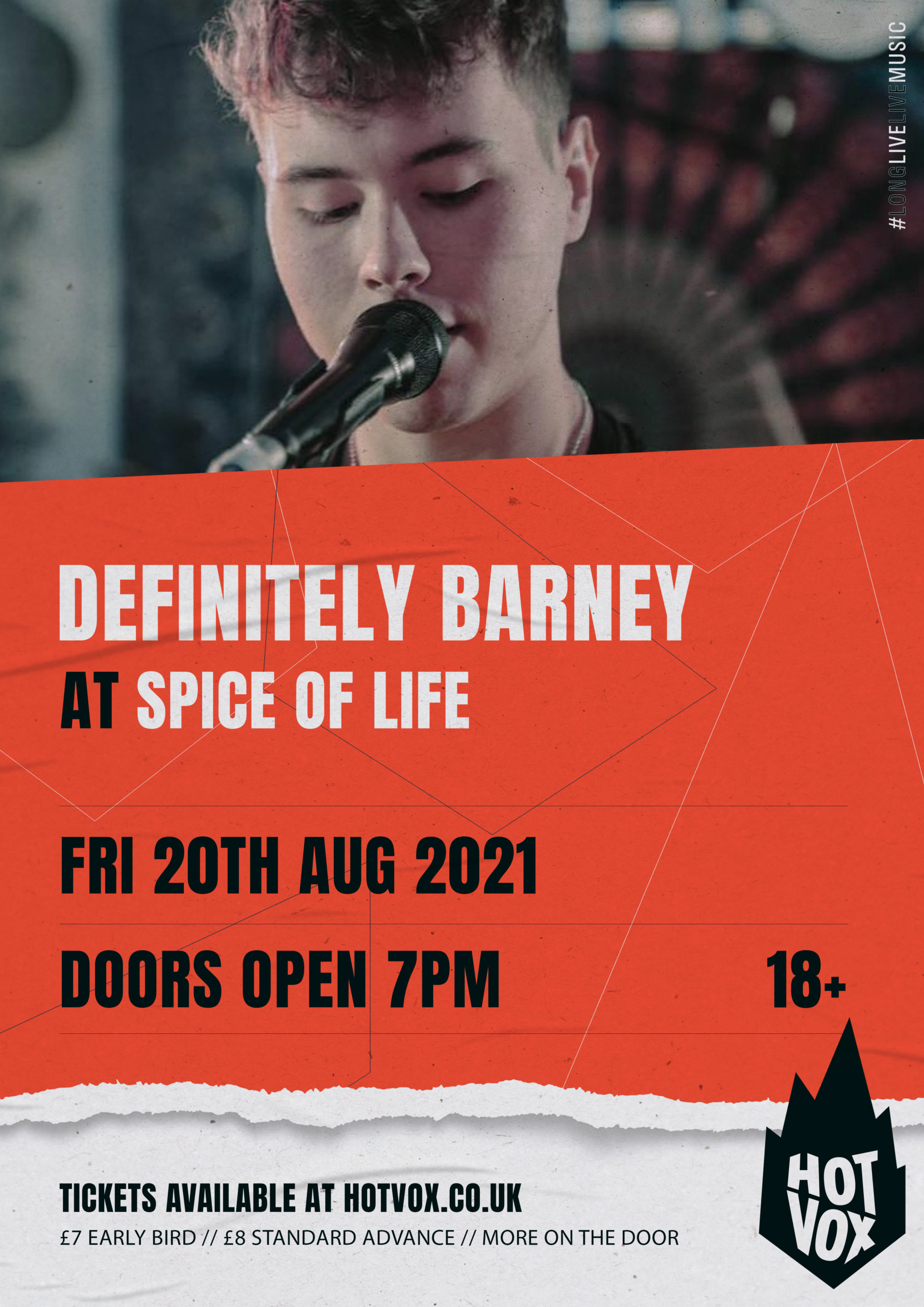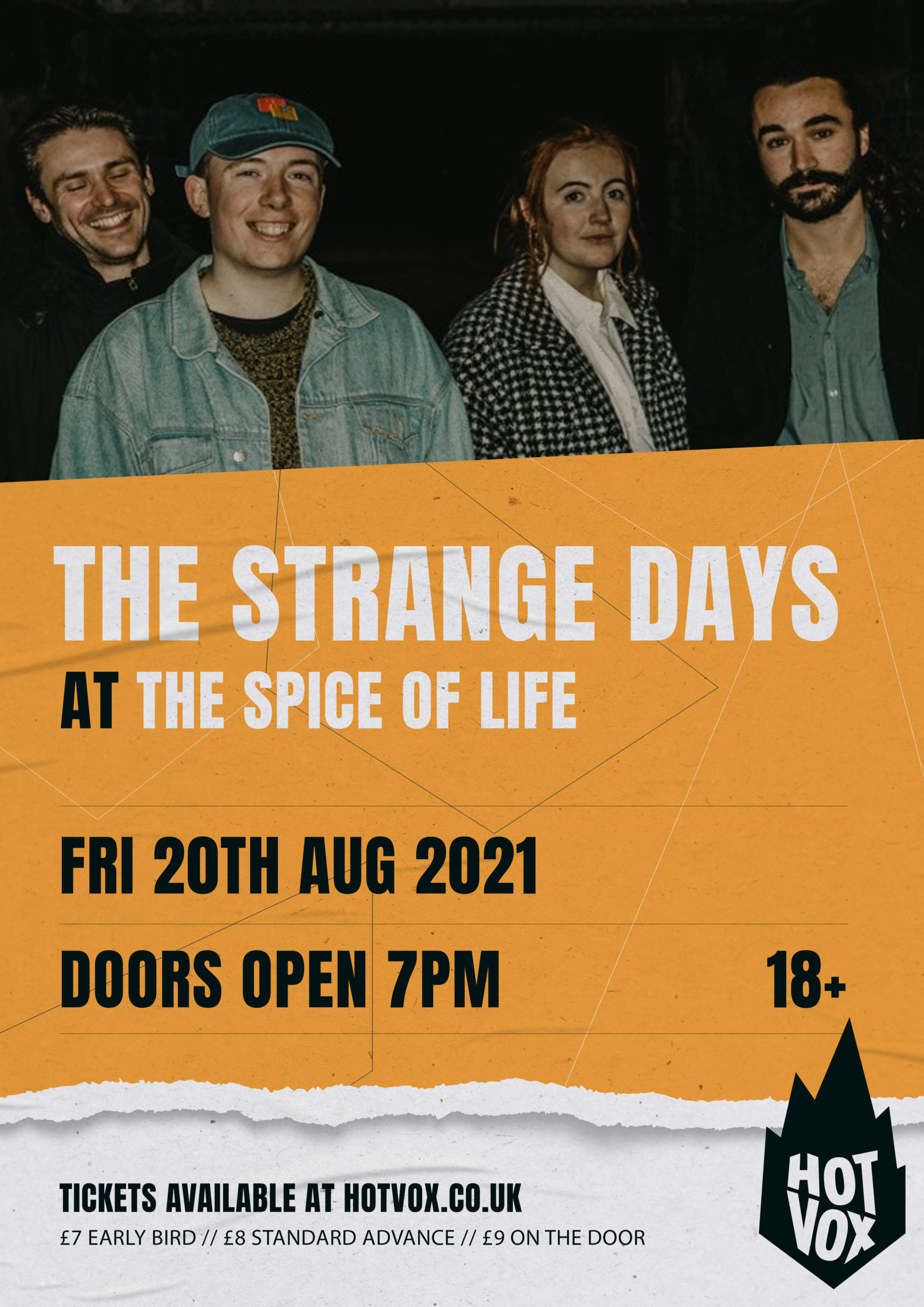 Key Info
DOORS OPEN
7:00pm
MINIMUM AGE
Strictly 18+ (I.D may be required)
TICKET COST
£7 Early Bird £8 Standard Advance £9 On The Door
CAPACITY
100
STUDENT DEALS
Music students (ACM, BIMM and ICMP) receive Early Bird Ticket price on the door. Valid student photo ID required and entry is subject to capacity
Terms
Long Live Live Music!
The venue
A pub that has truly stood the test of time… surviving two world wars and retaining its traditional charm. As well as being a listed building, The Spice of Life also has an esteemed musical heritage.
In the 1960's and 1970's the venue saw many great acts of the time, such as Bob Dylan, Paul Simon, Cat Stevens, Bert Jansch, The Strawbs and Sandy Denny performing here. Then in the heyday of punk in the late 70's The Spice of Life became a regular haunt for many punk musicians and followers, including The Sex Pistols. In the late 90's a thriving Jazz Club started up at The Spice, and has attracted many top acts, such as Jamie Cullum, Soweto Kinch, Darius Brubeck & Daryl Sherman.
Share
Copied!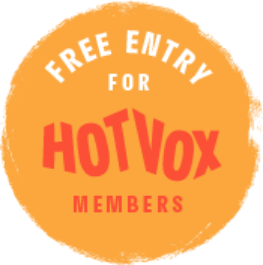 Get tickets