Meet the lineup
Leon DC
My name is Leon DC. I'm a R&B Singer/Songwriter/Producer – I've been making music for roughly 3 years now. I'm currently based in East London. I have a massive passion for making music and listen to various artists from... view artist profile
Sam Hurst
Sam Hurst found the passion for music ever since his father taught him his first three chords at the age of five and by the age of nine played his first major gig in his home-town with an audience of 310 people. Sam began to write his own original... view artist profile
i.am.afiya
i.am.afiya is a South London based singer/songwriter and self-taught instrumentalist, playing both guitar and piano. Her music is genre bending, inspired by her own love of music across all genres. Some of her biggest influences include King Krule... view artist profile
Mimah
'Mimah breathes fresh air into hip-hop, with an electro-pop twist and a voice that's ultra-dynamic'- FLEX .
With music that could make you feel badass whilst crying at the same time, her emotional sound combined with... view artist profile
Blessing
Blessing Casela, singer, song-writer into r&b, soul!!
view artist profile
The details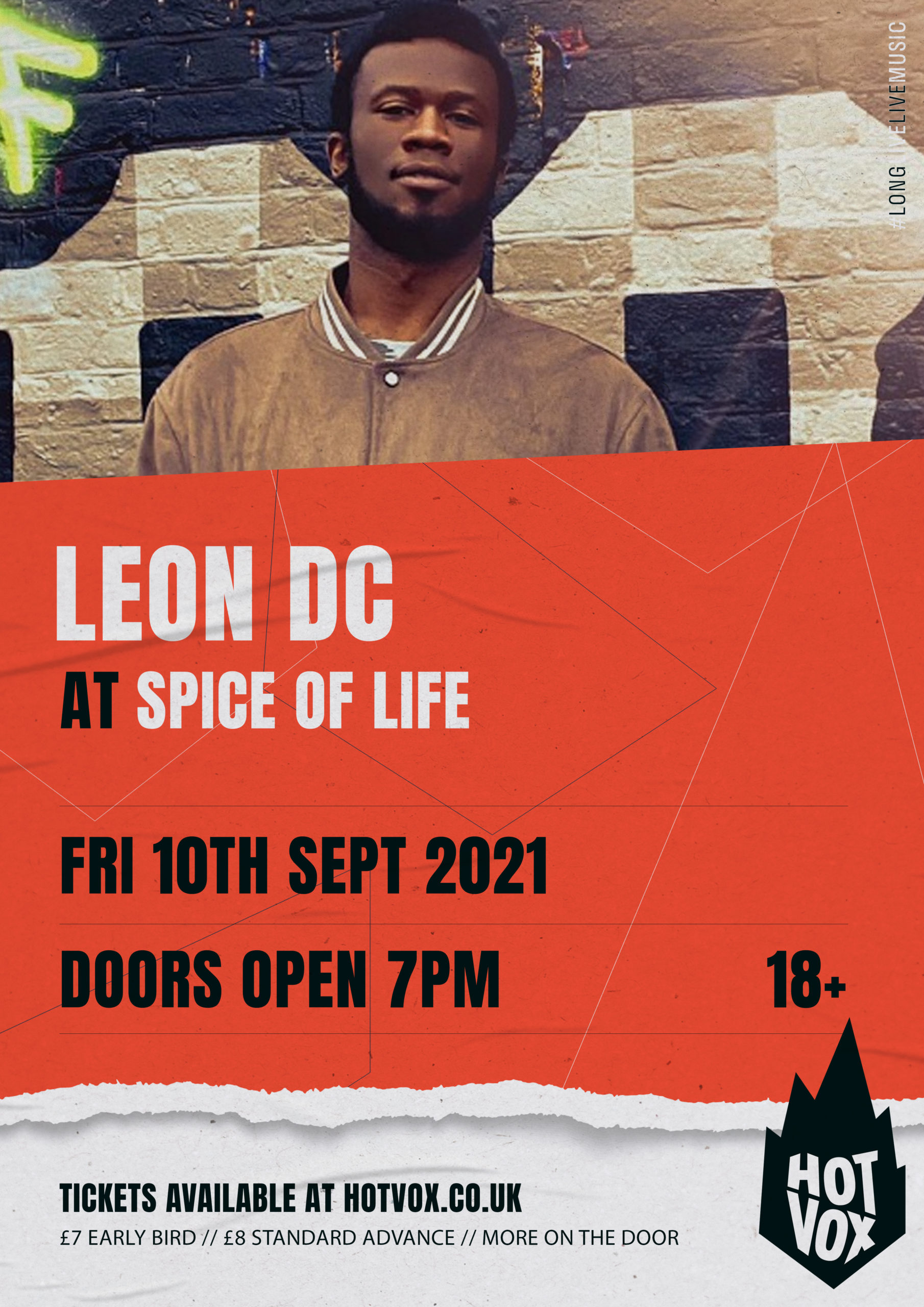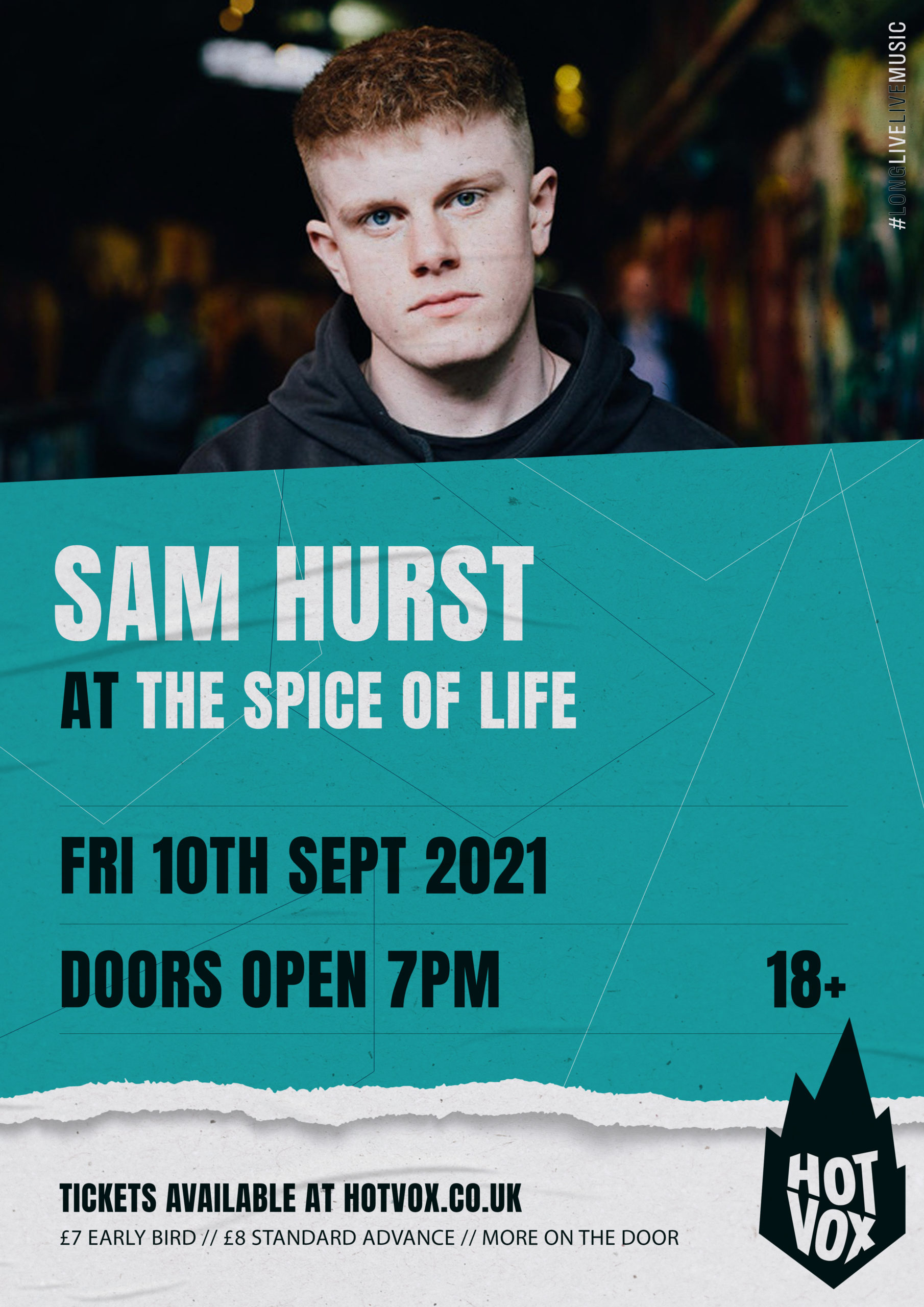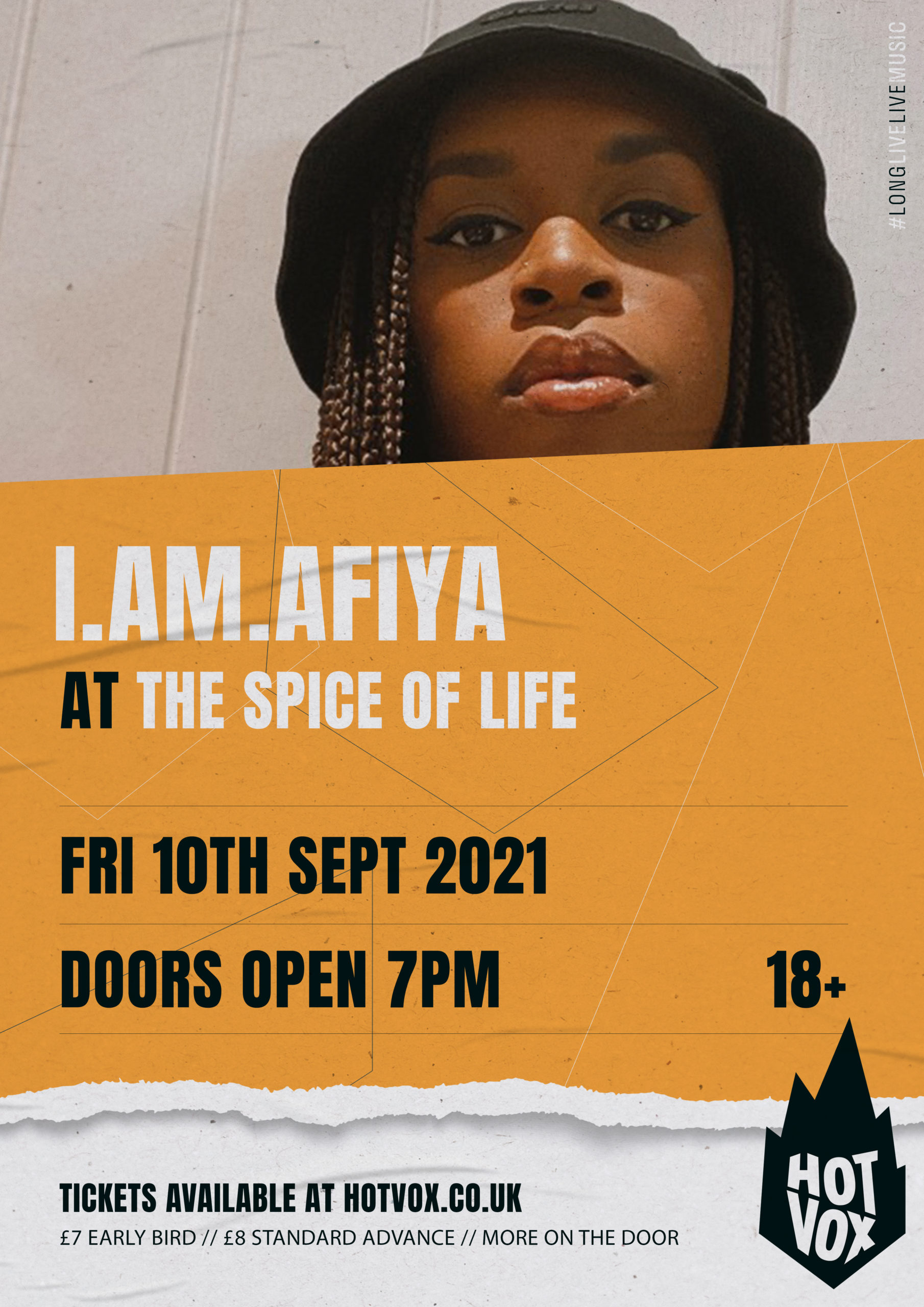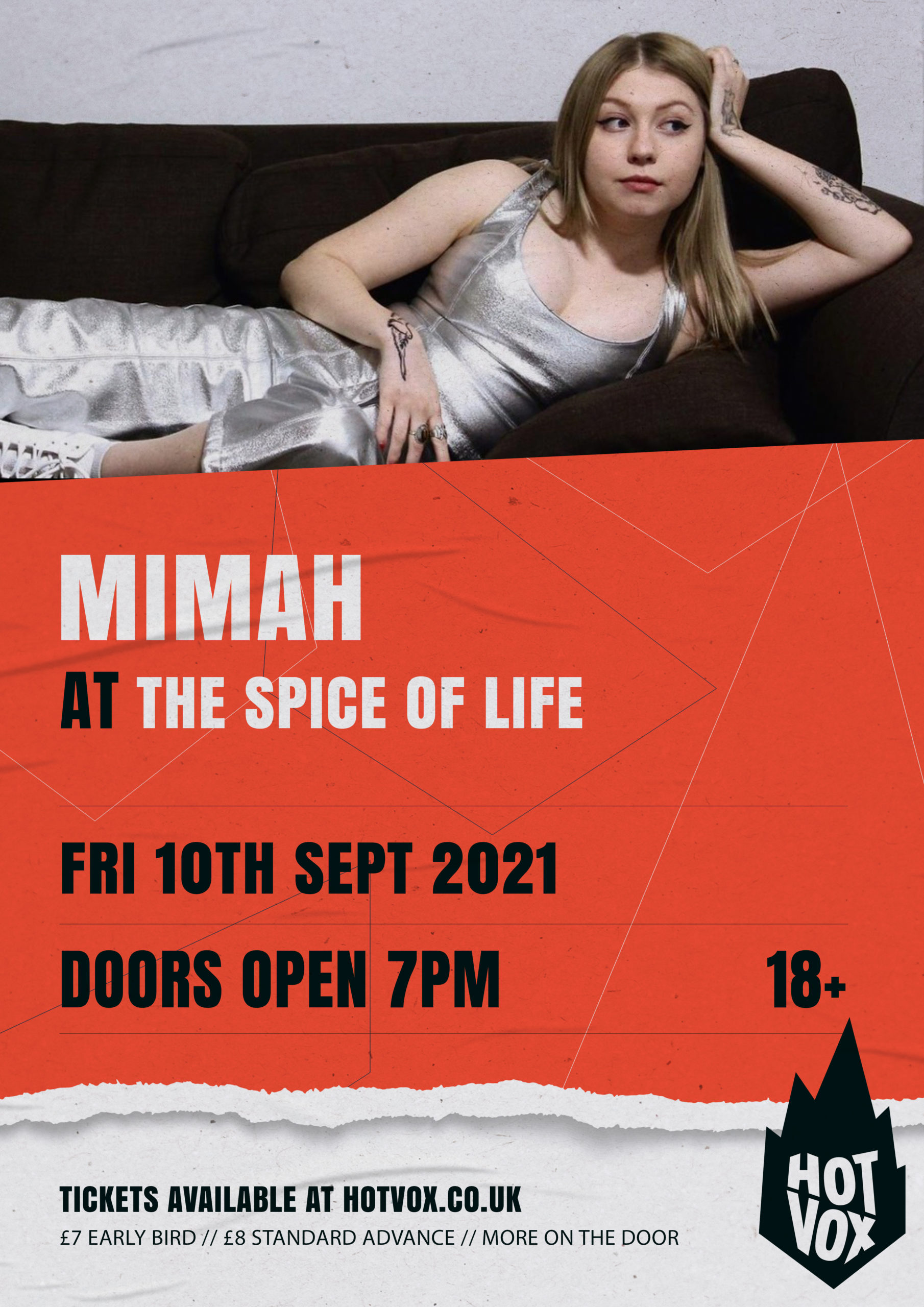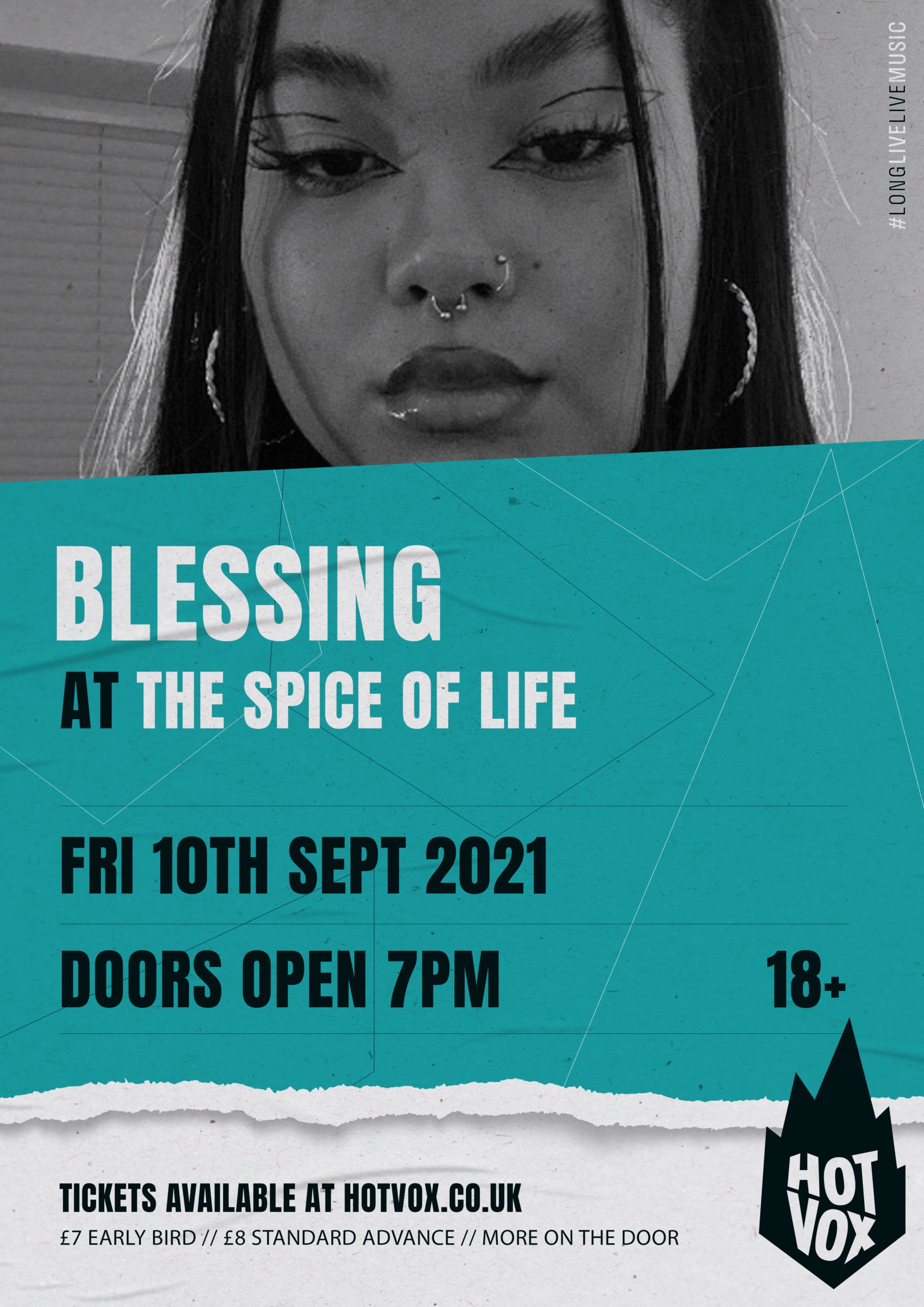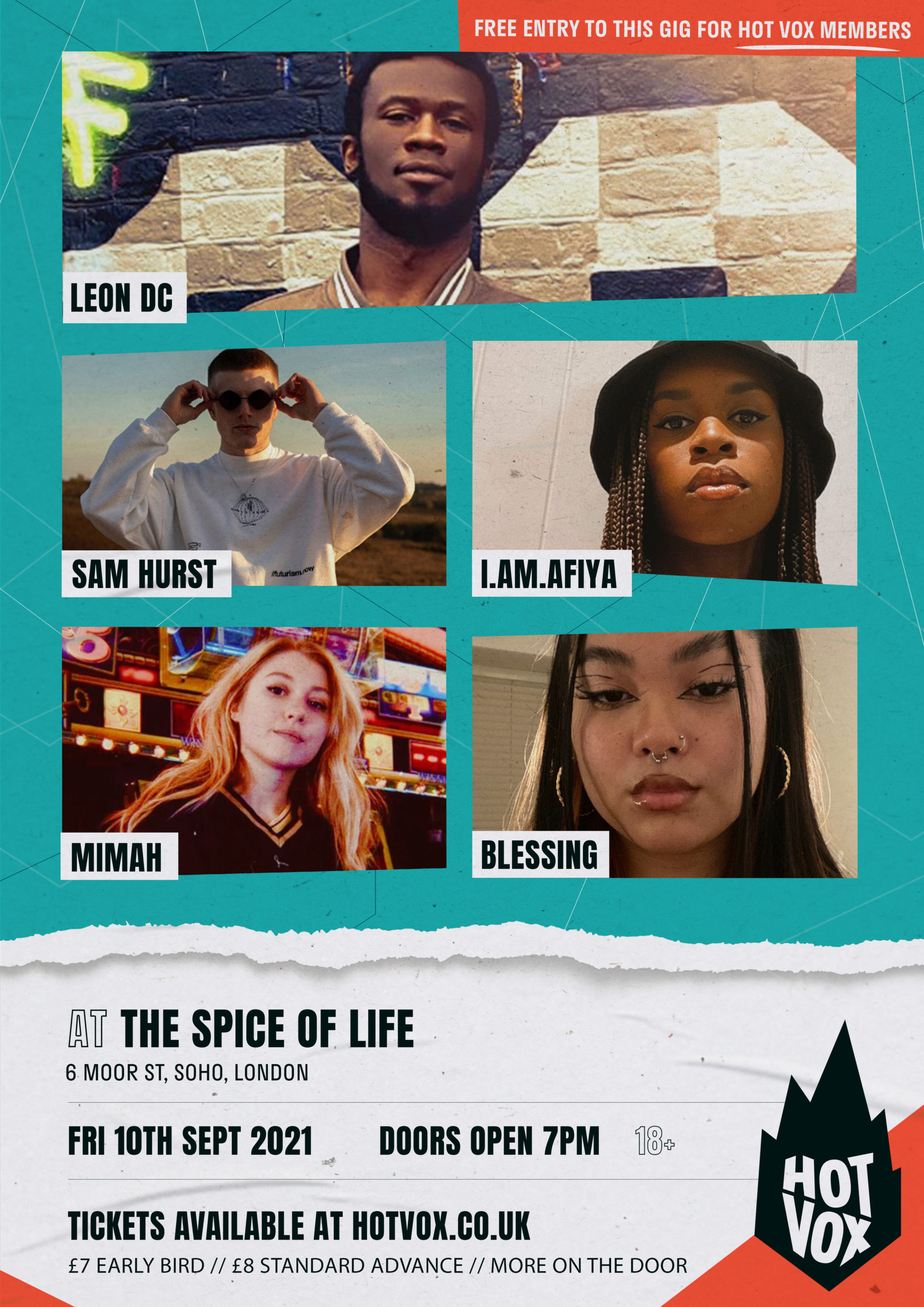 Key Info
DOORS OPEN
7:00pm
MINIMUM AGE
Strictly 18+ (I.D may be required)
TICKET COST
£7 Early Bird £8 Standard Advance £9 On The Door
CAPACITY
100
STUDENT DEALS
Music students (ACM, BIMM and ICMP) receive Early Bird Ticket price on the door. Valid student photo ID required and entry is subject to capacity
Terms
Long Live Live Music!
The venue
A pub that has truly stood the test of time… surviving two world wars and retaining its traditional charm. As well as being a listed building, The Spice of Life also has an esteemed musical heritage.
In the 1960's and 1970's the venue saw many great acts of the time, such as Bob Dylan, Paul Simon, Cat Stevens, Bert Jansch, The Strawbs and Sandy Denny performing here. Then in the heyday of punk in the late 70's The Spice of Life became a regular haunt for many punk musicians and followers, including The Sex Pistols. In the late 90's a thriving Jazz Club started up at The Spice, and has attracted many top acts, such as Jamie Cullum, Soweto Kinch, Darius Brubeck & Daryl Sherman.
Share
Copied!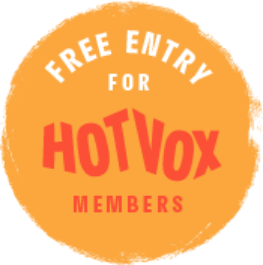 Get tickets