Meet the lineup
Sick Richard
Sick Richard are a three piece, London-based Post-punk Alternative Rock n' Roll band formed in 2017. Their sound is a combination of edgy angular Rock music with leftfield electronic elements. They have a wide range of influences includ... view artist profile
President Elect
President Elect is four lads from London who just love making music; consisting of Iggy and Zak Waller, Vincent Barulis and Max Riley.
After starting out with a more folk/acoustic presence – seen by our first release 'Lost Souls... view artist profile
Bacchanal
Hailing from Farnham, Surrey, Bacchanal all attended the same secondary school, where they cut their teeth in different bands. The adventure began in August 2019, when Stan & Jeff failed to attend a Royal Blood gig leading to Jeff sharing some... view artist profile
Adult Cat
We are a three piece bunch of brothers hailing from the shires of Dorset. We are bringing a blend of alternative/garage/punky sounds together to create the Adult Cat experience. Be prepared for hectic fun.
view artist profile
High Society
Beauty meets chaos, Hertfordshire based alternative rock band
'High Society' bring 90's grunge to the modern era, fusing loud
anthemic choruses with intimate ambient elements in order to
create the perfect blend of... view artist profile
The details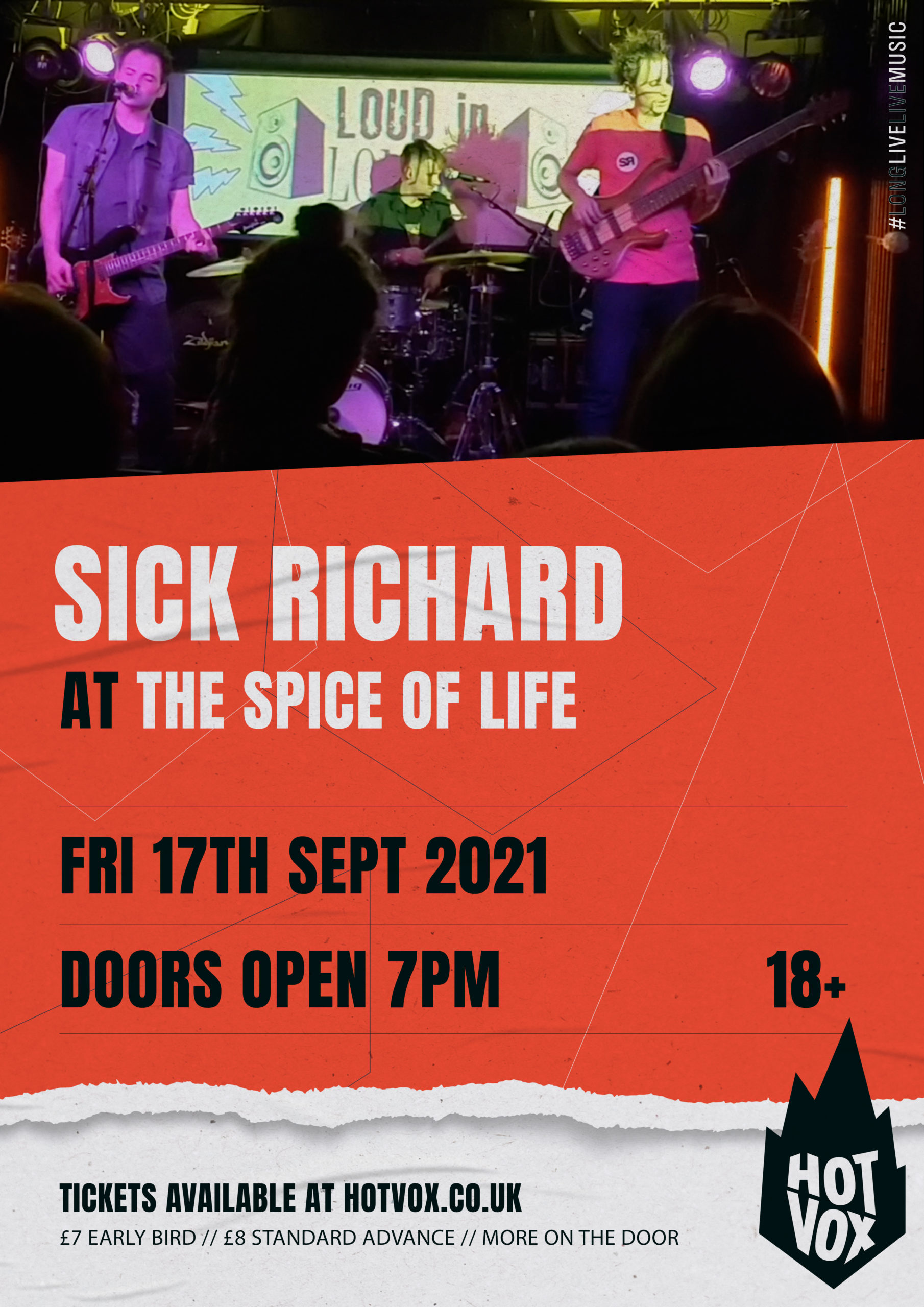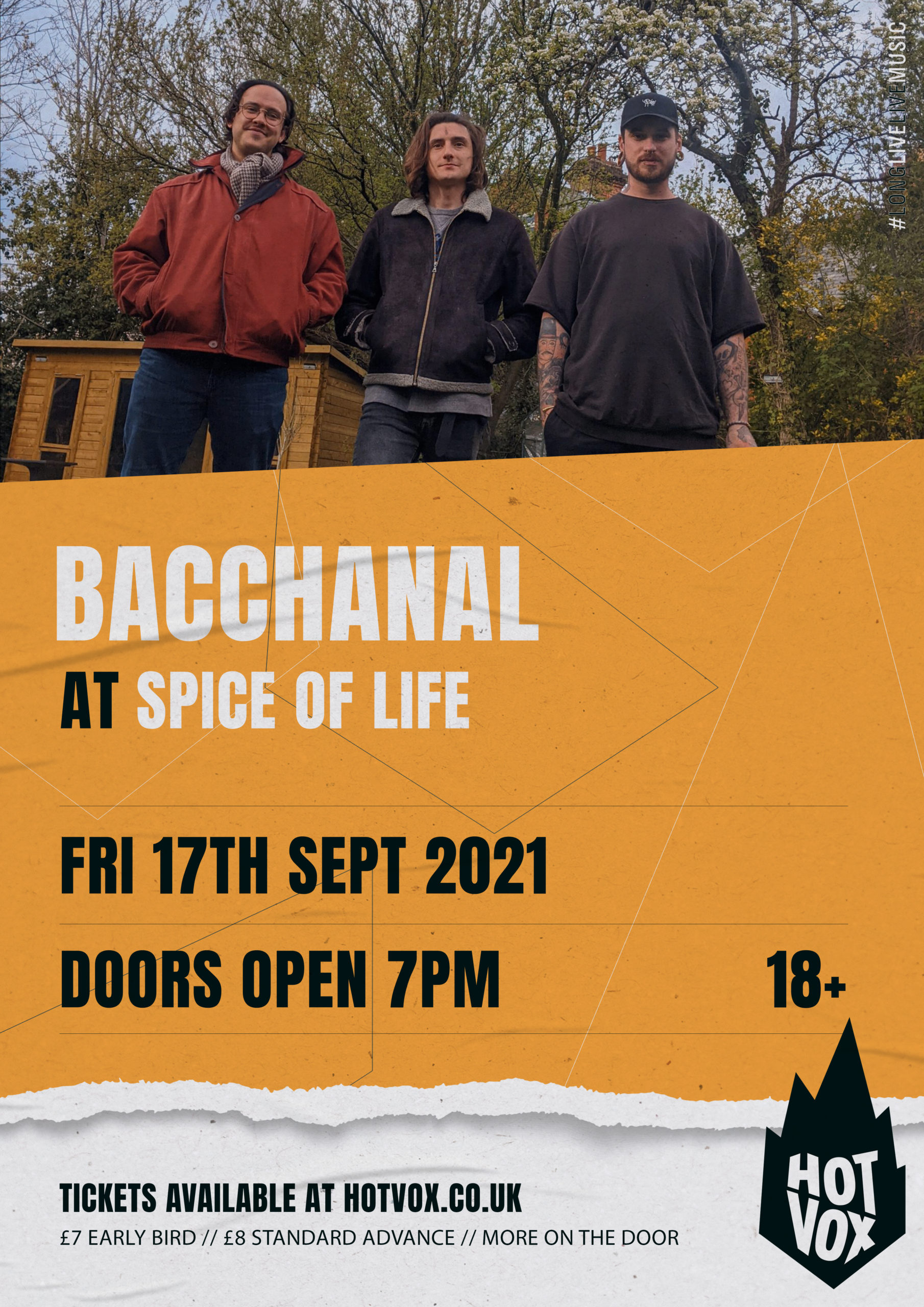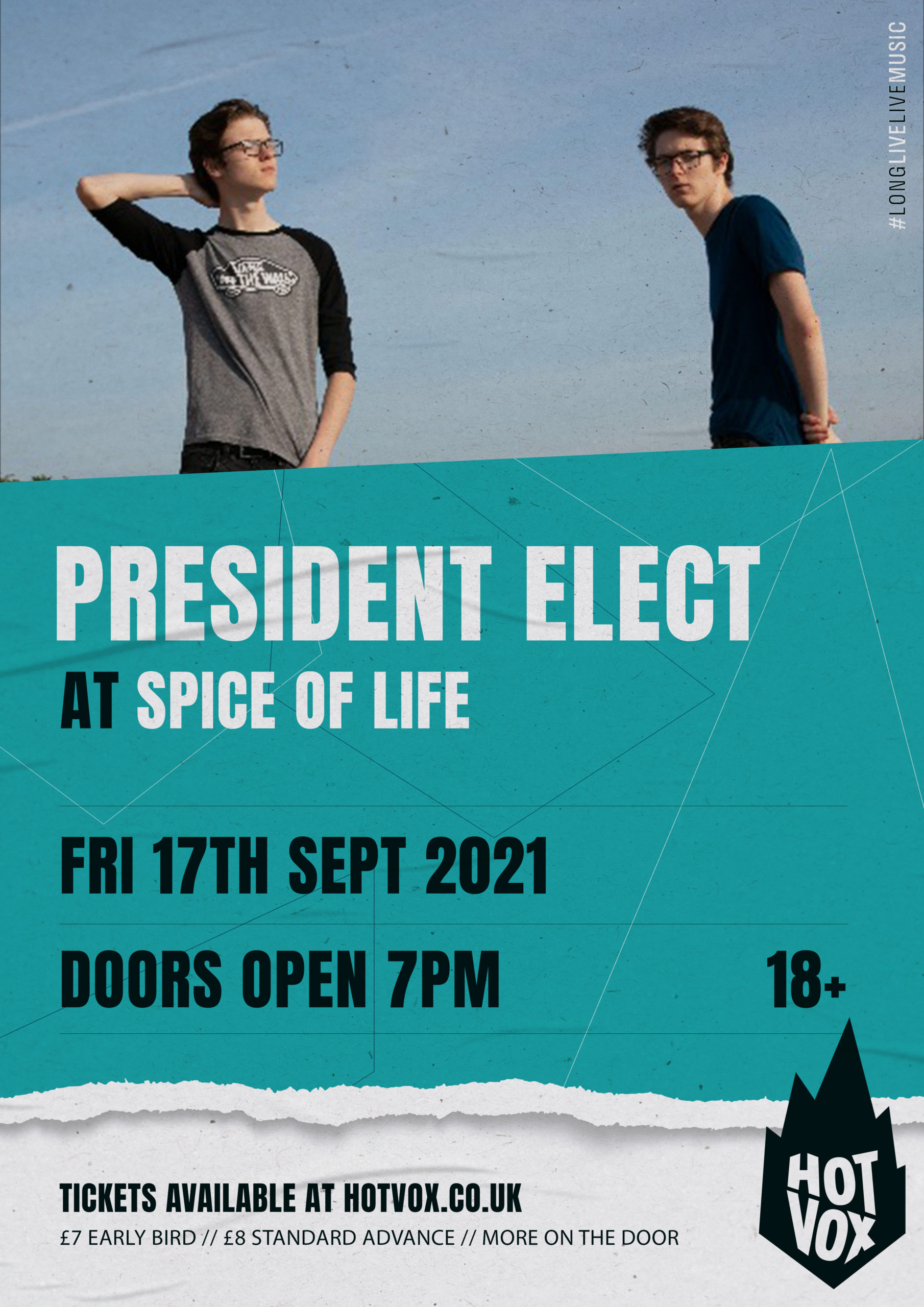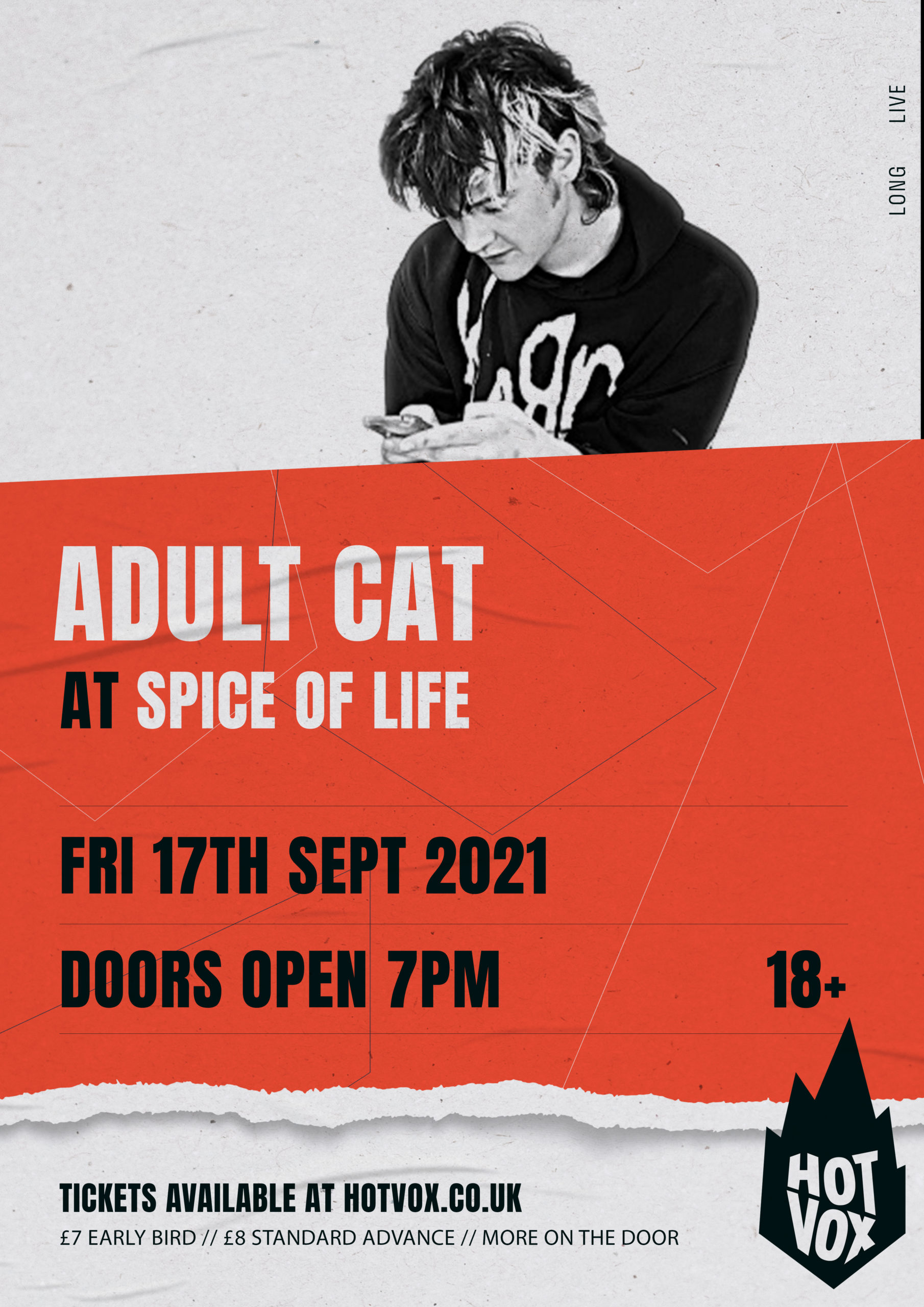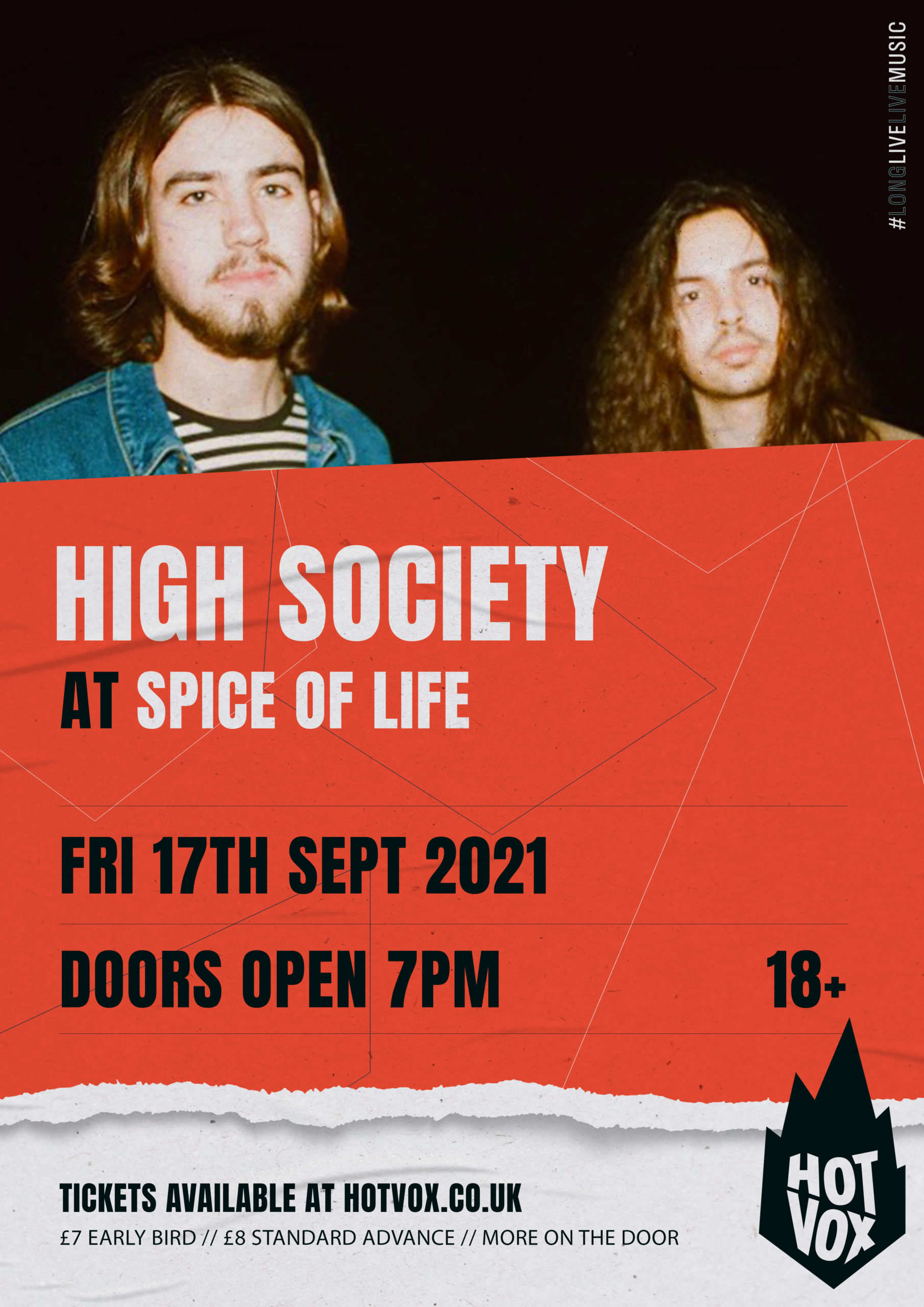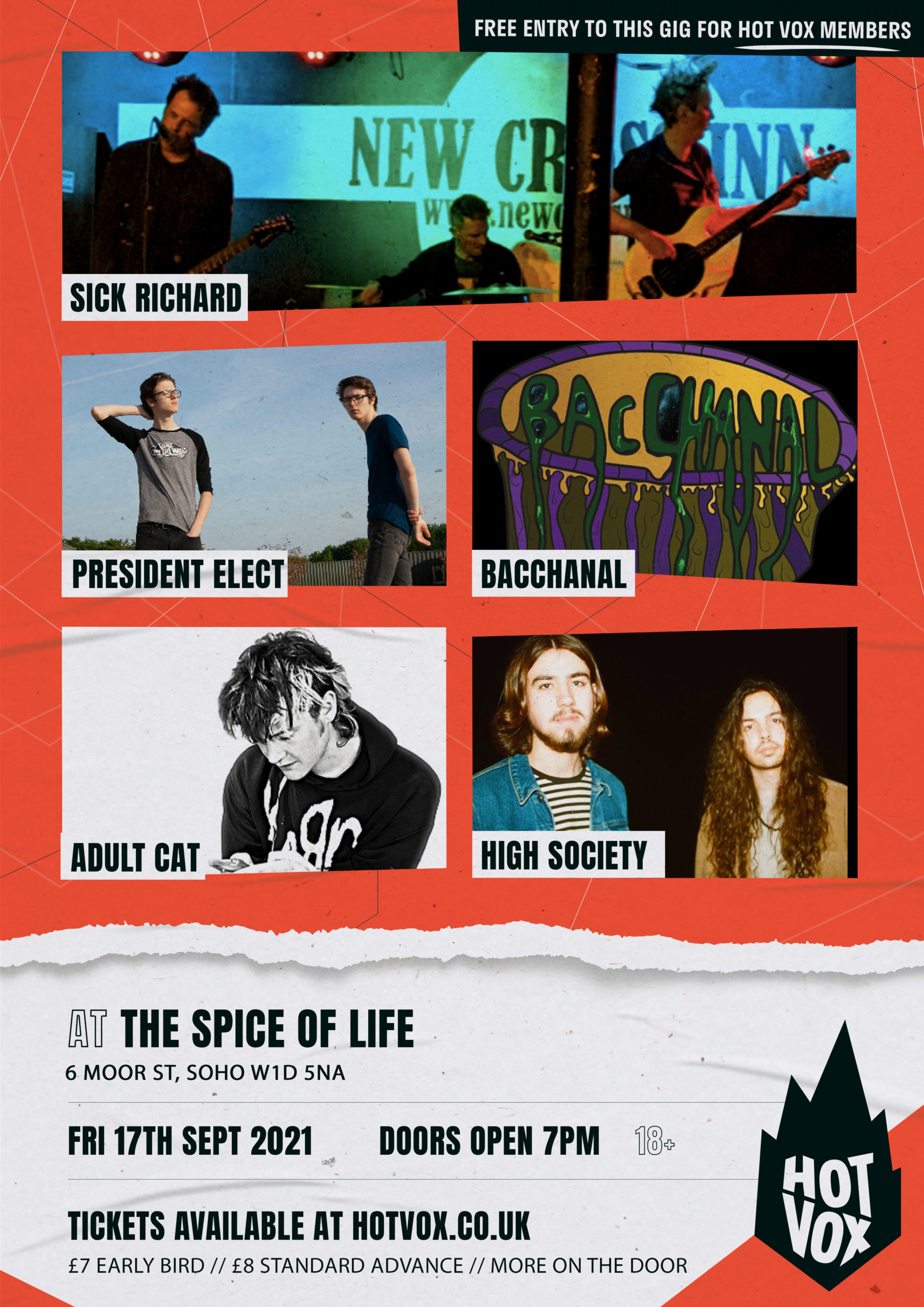 Key Info
DOORS OPEN
7:00pm
MINIMUM AGE
Strictly 18+ (I.D may be required)
TICKET COST
£7 Early Bird £8 Standard Advance More on The Door
CAPACITY
100
STUDENT DEALS
Music students (ACM, BIMM and ICMP) receive Early Bird Ticket price on the door. Valid student photo ID required and entry is subject to capacity
Terms
Long Live Live Music!
The venue
A pub that has truly stood the test of time… surviving two world wars and retaining its traditional charm. As well as being a listed building, The Spice of Life also has an esteemed musical heritage.
In the 1960's and 1970's the venue saw many great acts of the time, such as Bob Dylan, Paul Simon, Cat Stevens, Bert Jansch, The Strawbs and Sandy Denny performing here. Then in the heyday of punk in the late 70's The Spice of Life became a regular haunt for many punk musicians and followers, including The Sex Pistols. In the late 90's a thriving Jazz Club started up at The Spice, and has attracted many top acts, such as Jamie Cullum, Soweto Kinch, Darius Brubeck & Daryl Sherman.
Share
Copied!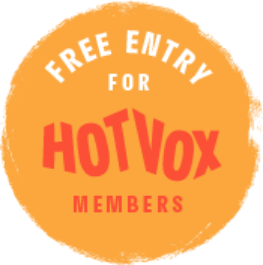 Get tickets