Meet the lineup
Malikah Phillips
Hi I'm Malikah Phillips an aspiring artist.
I love to be as involved in the music making process as much as possible so I produce sing songwrite and I'm also an instrumentalist. My main goal is to create music with depth and... view artist profile
Darcy Louch
Darcy Louch is a solo female vocalist from Camden, blending together a mix of soul, R&B and pop music from across the decades. Describing her sound is difficult – but you are always guaranteed a power ballad (or two!). She made her Londo... view artist profile
The Smoking Mirrors
Lex, Zak, Joe, Kazu and Duncan… forms The Smoking Mirrors!
Completely different individuals that you'd never think could be in the same room, let alone in a band! Their passion for music has united them and their music evolved ... view artist profile
The Mounts
Members
The Mounts formed are an indie punk band from South West London. Their lineup includes Jake Mills on vocals and guitar, Jack Broadbent on bass and Steve Franks on drums. Their eclectic heavy sounds draws influence f... view artist profile
Katy Bates
Katy Bates is a 20 year old singer-songwriter from Bournemouth. She is greatly inspired by the likes of Taylor Swift, The Lumineers, First Aid Kit. Her sound is a mellow blend of folk, country, and pop.
So far, her biggest achievement... view artist profile
The details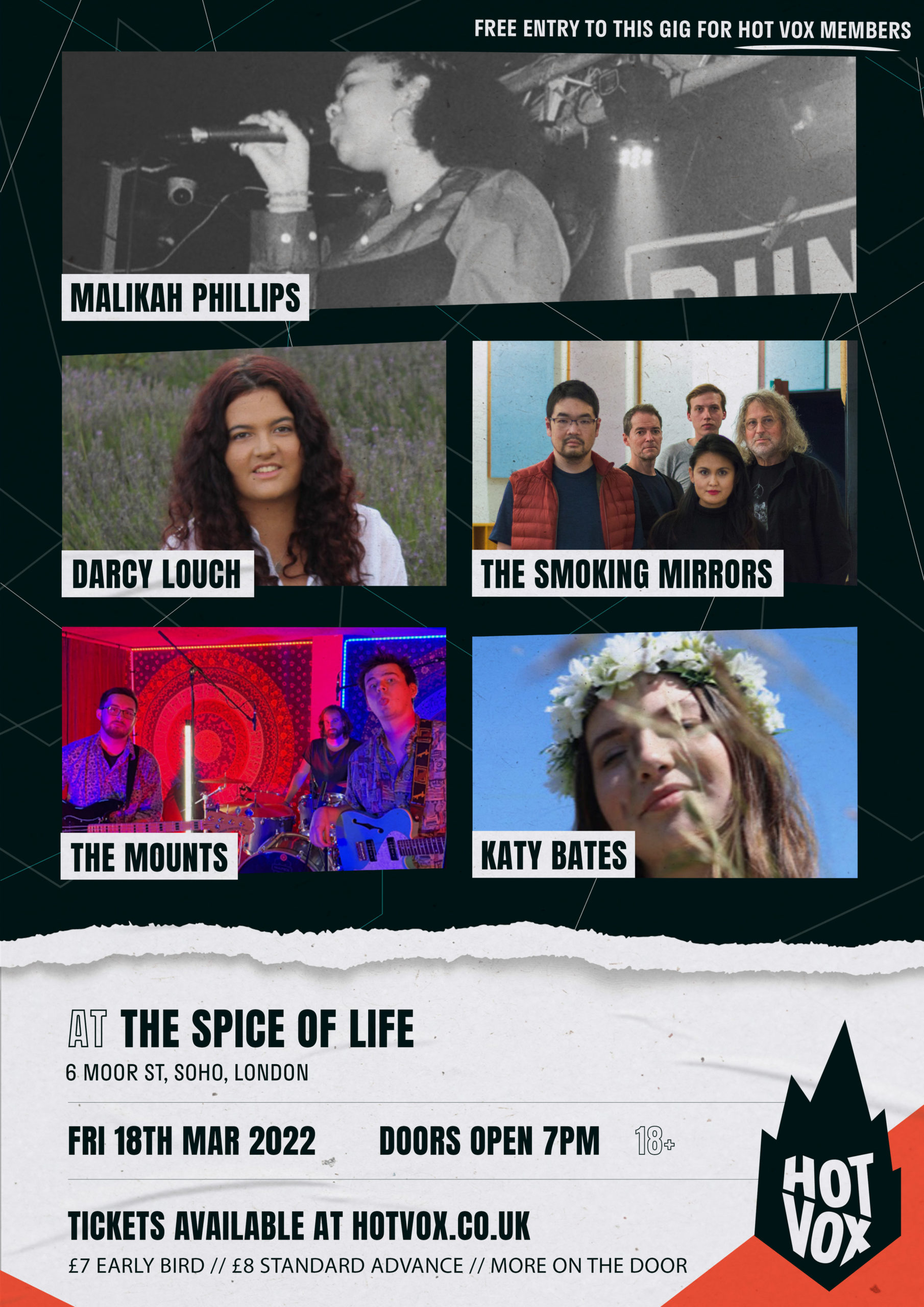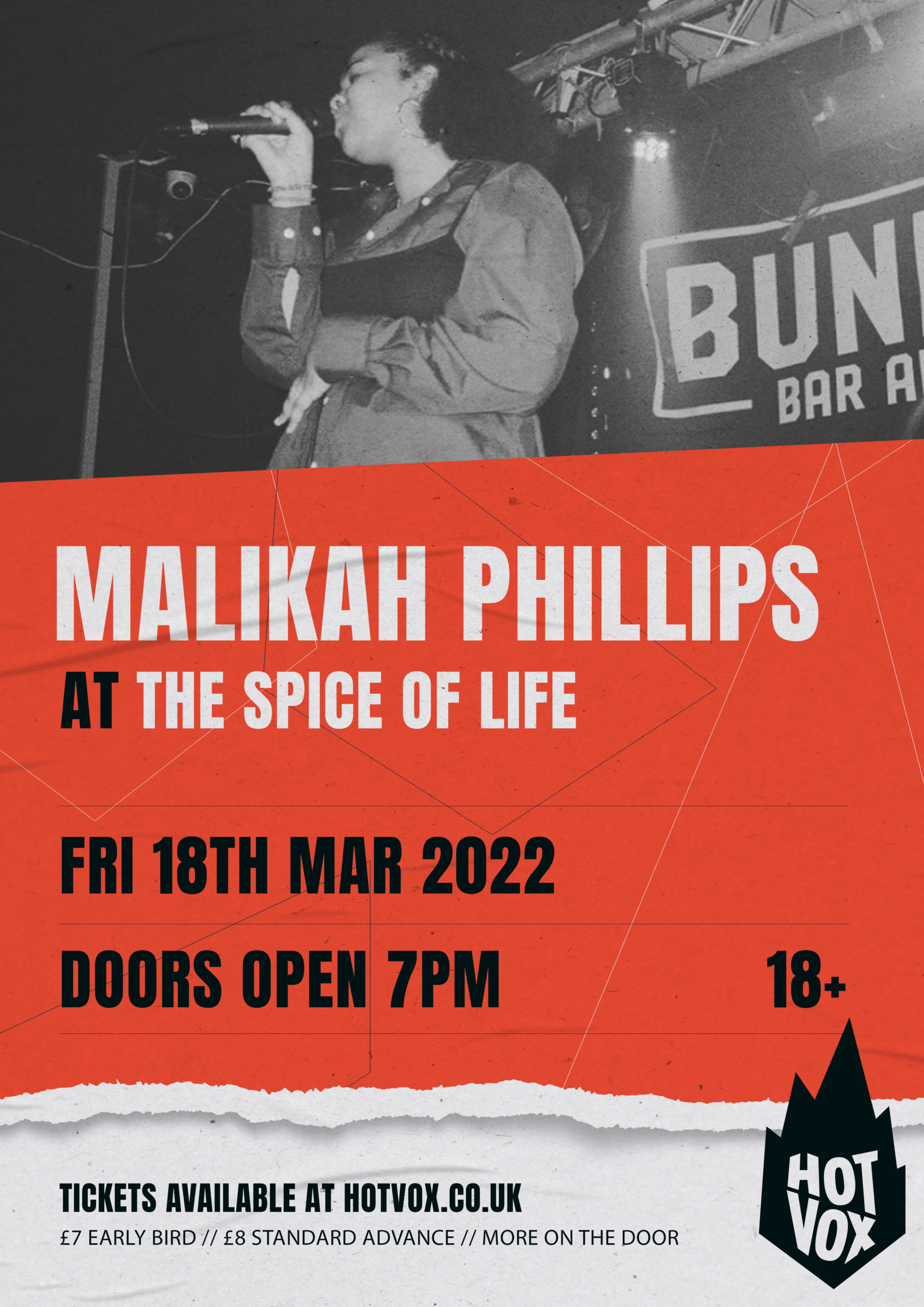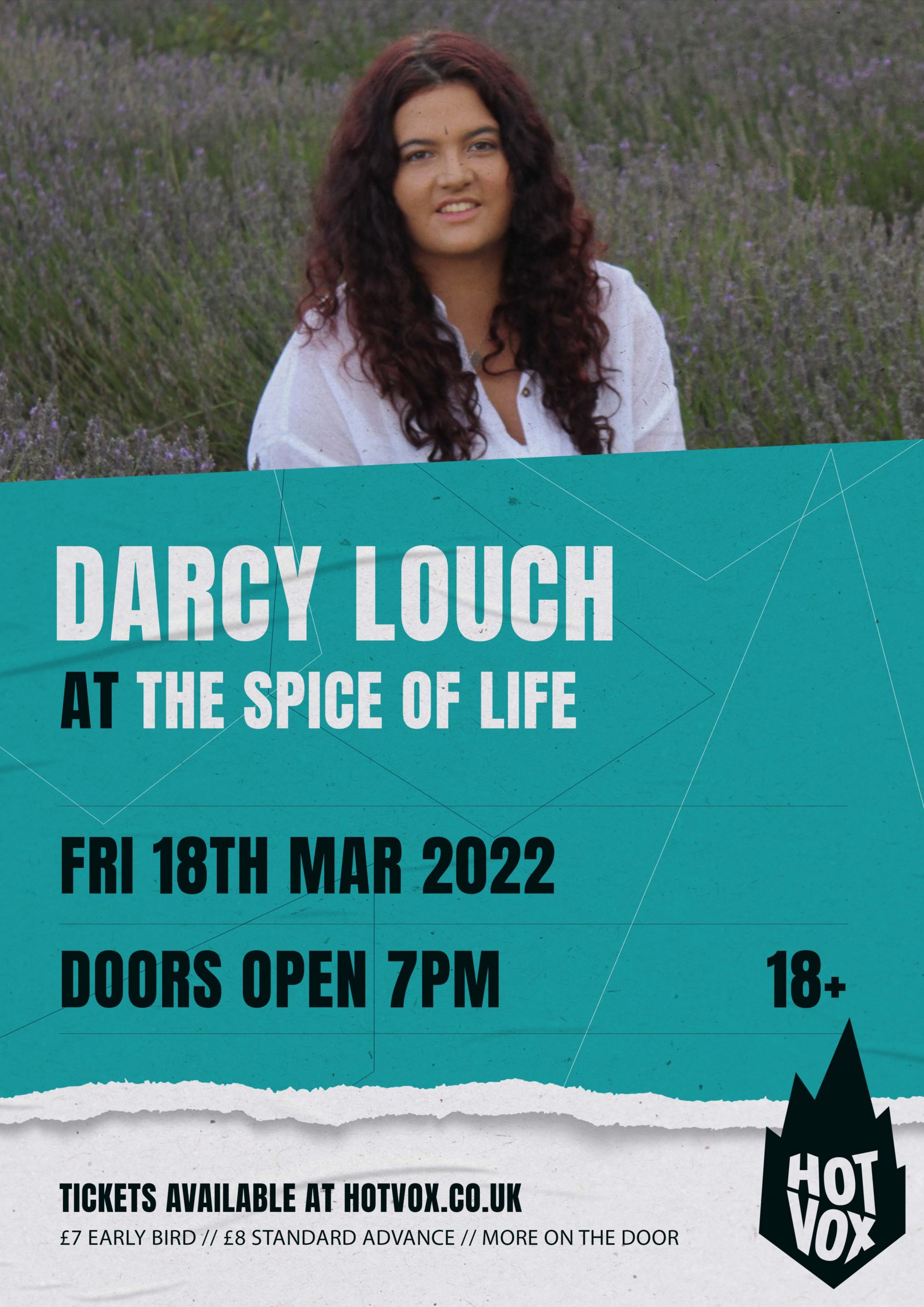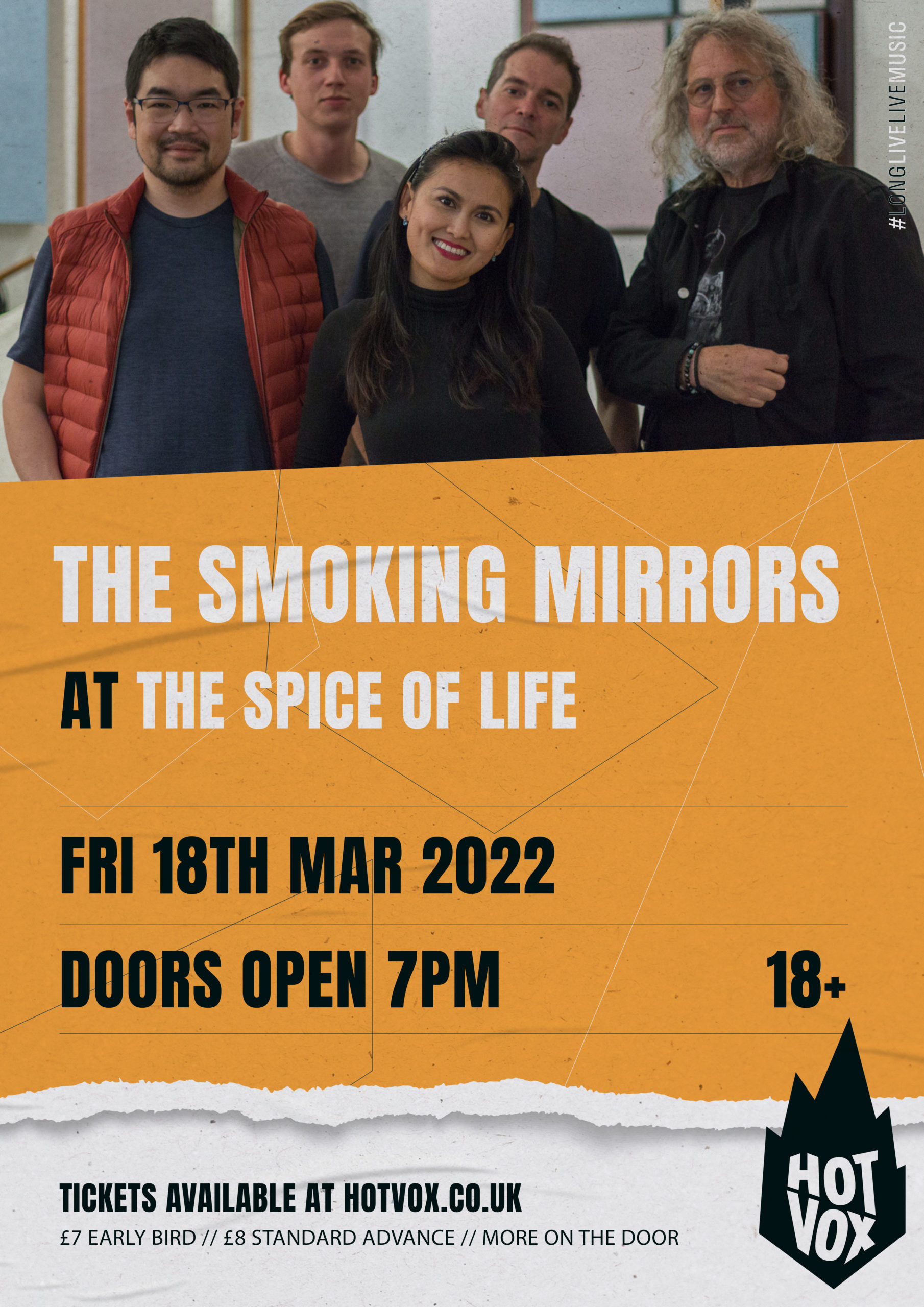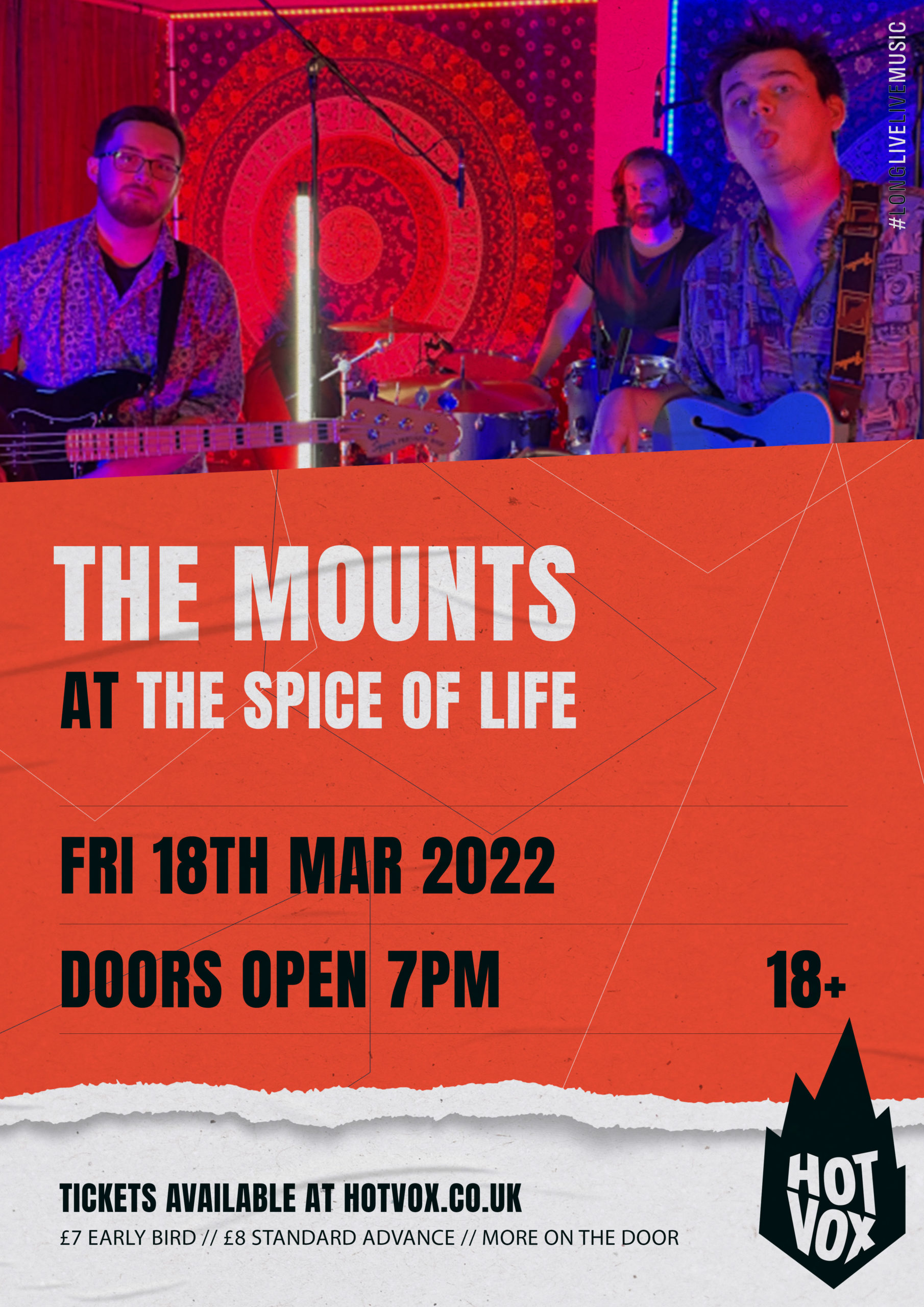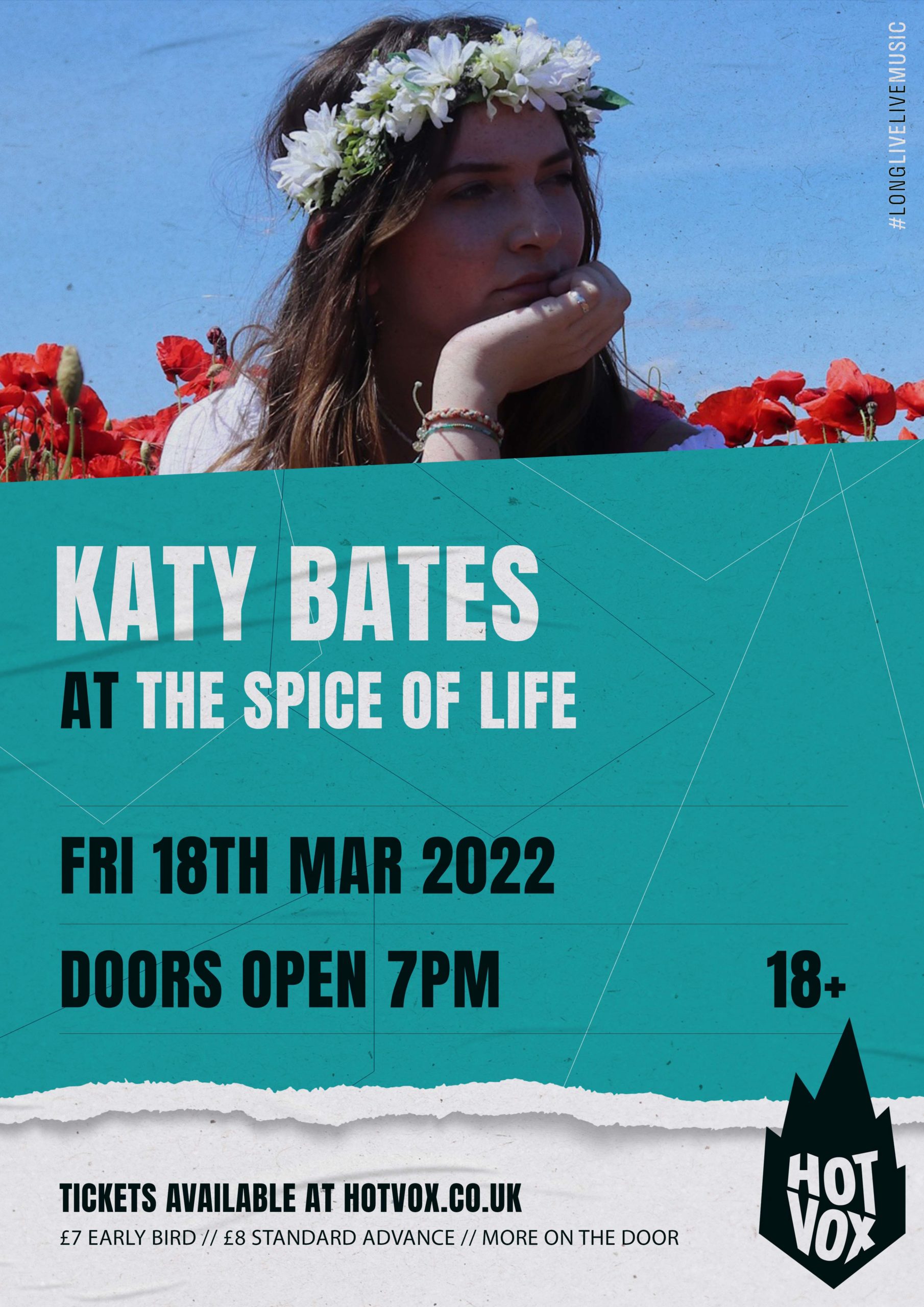 Key Info
DOORS OPEN
7:00pm
MINIMUM AGE
Strictly 18+ (I.D may be required)
TICKET COST
£7 Early Bird
£8 Standard Advance
£9 on The Door
CAPACITY
100
STUDENT DEALS
Music students (ACM, BIMM and ICMP) receive Early Bird Ticket price on the door. Valid student photo ID required and entry is subject to capacity
Terms
Long Live Live Music!
The venue
A pub that has truly stood the test of time… surviving two world wars and retaining its traditional charm. As well as being a listed building, The Spice of Life also has an esteemed musical heritage.
In the 1960's and 1970's the venue saw many great acts of the time, such as Bob Dylan, Paul Simon, Cat Stevens, Bert Jansch, The Strawbs and Sandy Denny performing here. Then in the heyday of punk in the late 70's The Spice of Life became a regular haunt for many punk musicians and followers, including The Sex Pistols. In the late 90's a thriving Jazz Club started up at The Spice, and has attracted many top acts, such as Jamie Cullum, Soweto Kinch, Darius Brubeck & Daryl Sherman.
Share
Copied!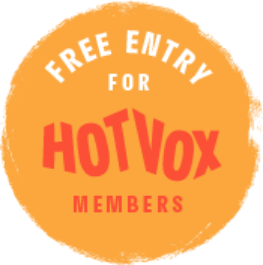 Get tickets