Meet the lineup
Paradise Row
East London Britpop Band. Anthemic choruses, compeling attitude, ceiling blasting wall of sound rock. Moody and groovy all at once.
Chris Eubank once said Paradise Row are bigger than Tango. He's right.
view artist profile
Mea Culpa
Mea Culpa are a four piece from London making indie rock that's loud, high energy and doesn't take itself too seriously. Drawing on influences from the likes of Oasis, The Who and The Clash, our songs cover themes of love, loss and wha... view artist profile
Vomit Baby
Playing a whirlwind of styles and packing out every show with unrelenting energy, Vomit Baby are sure to raise pulses!
Formed in West London/Berks by Kurt Fry (Drums), Charlie Hood (Bass) and Tyler Joel (Guitar/Vox), expect to hear a barnst... view artist profile
The Winslows
We're The Winslows.
A band from Lincoln that plays original music inspired by great musical talents of yesteryear and beyond. You've got Rhys, the singer and guitarist, TJ, backing vocals and guitar, Nathan, bas... view artist profile
Kick Pistol
From St Albans, Hertfordshire, Kick Pistol are an alternative 5-piece, playing a discography of original songs inspired by the likes of Muse, The Cure, Radiohead and more!
view artist profile
The details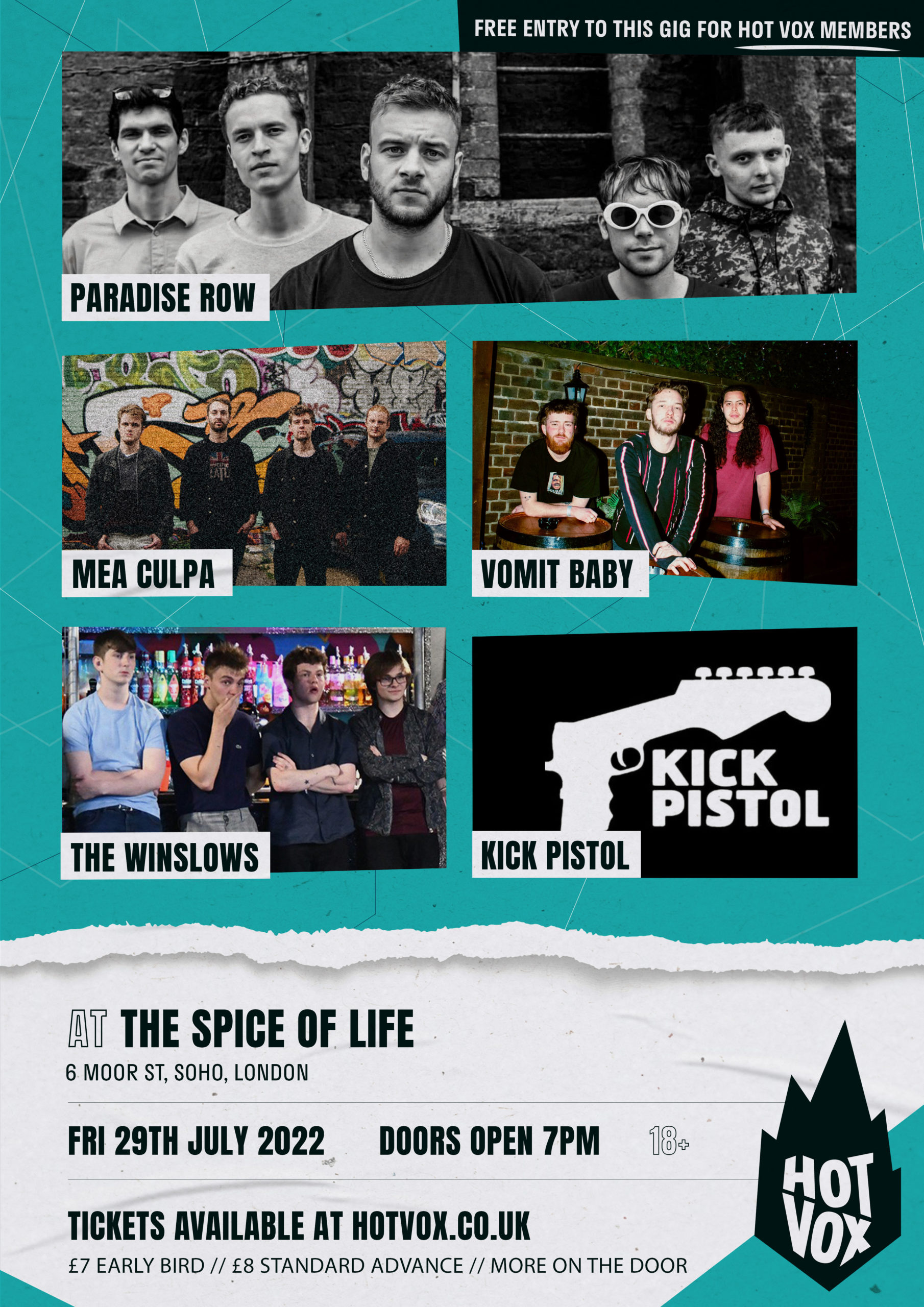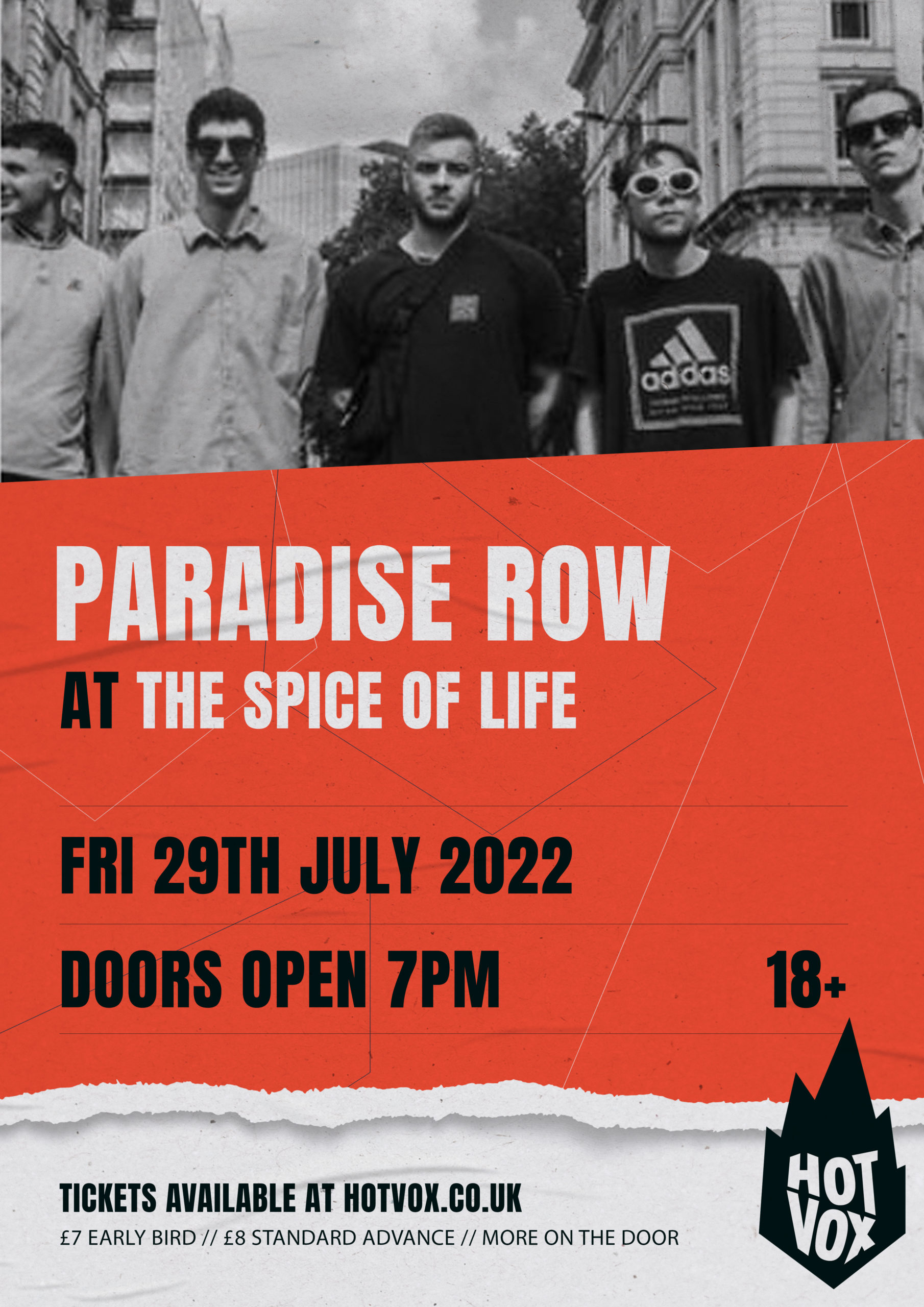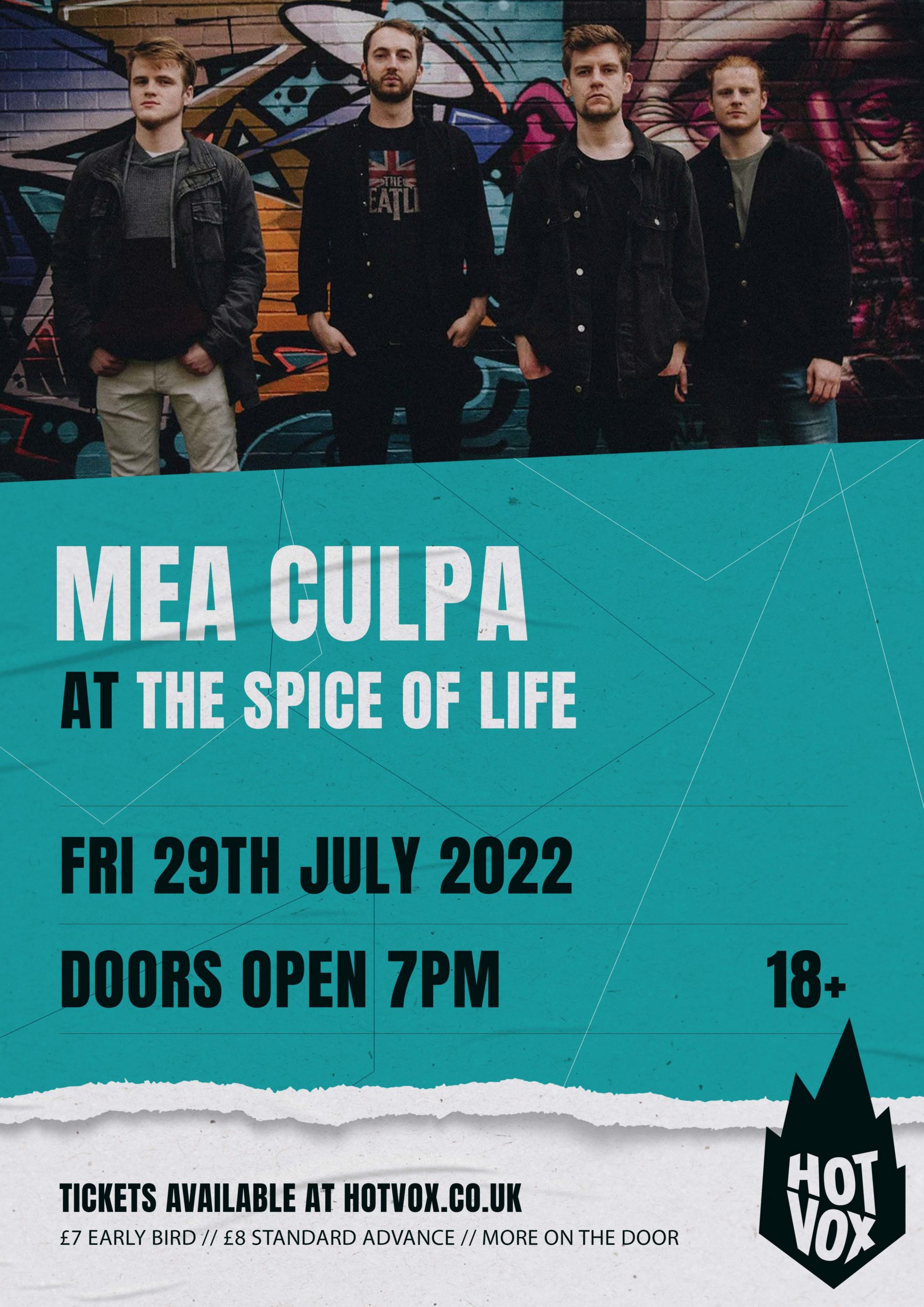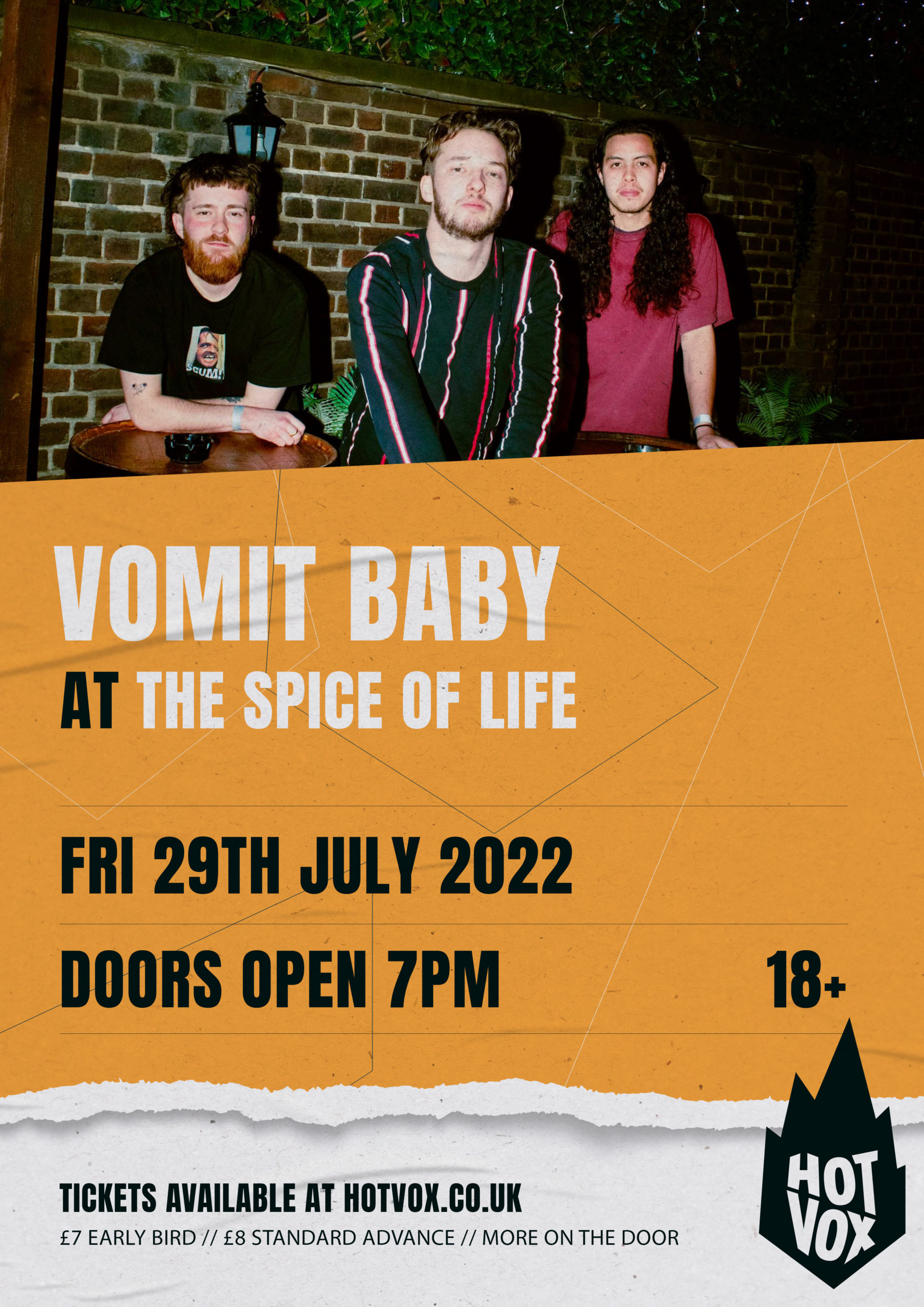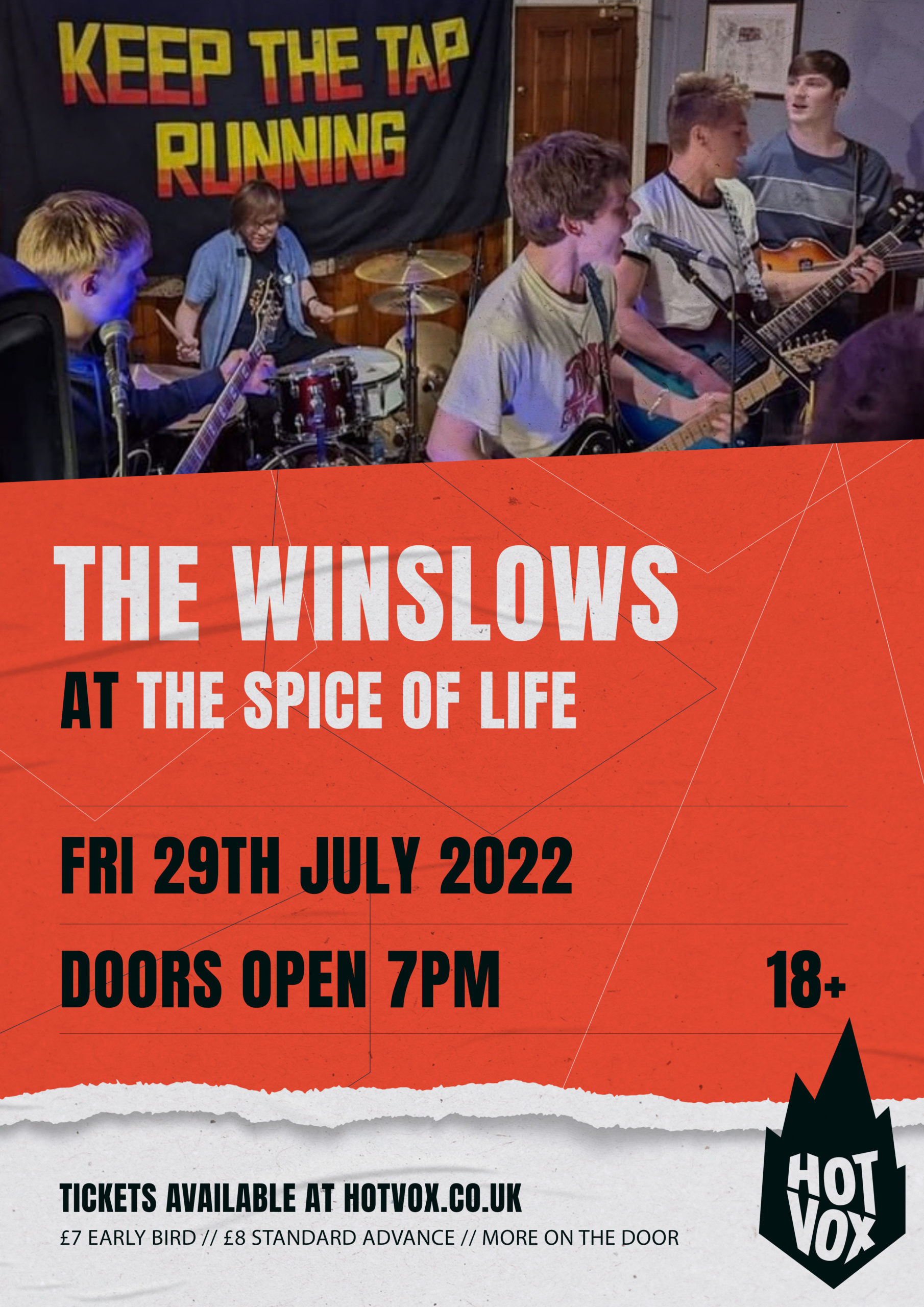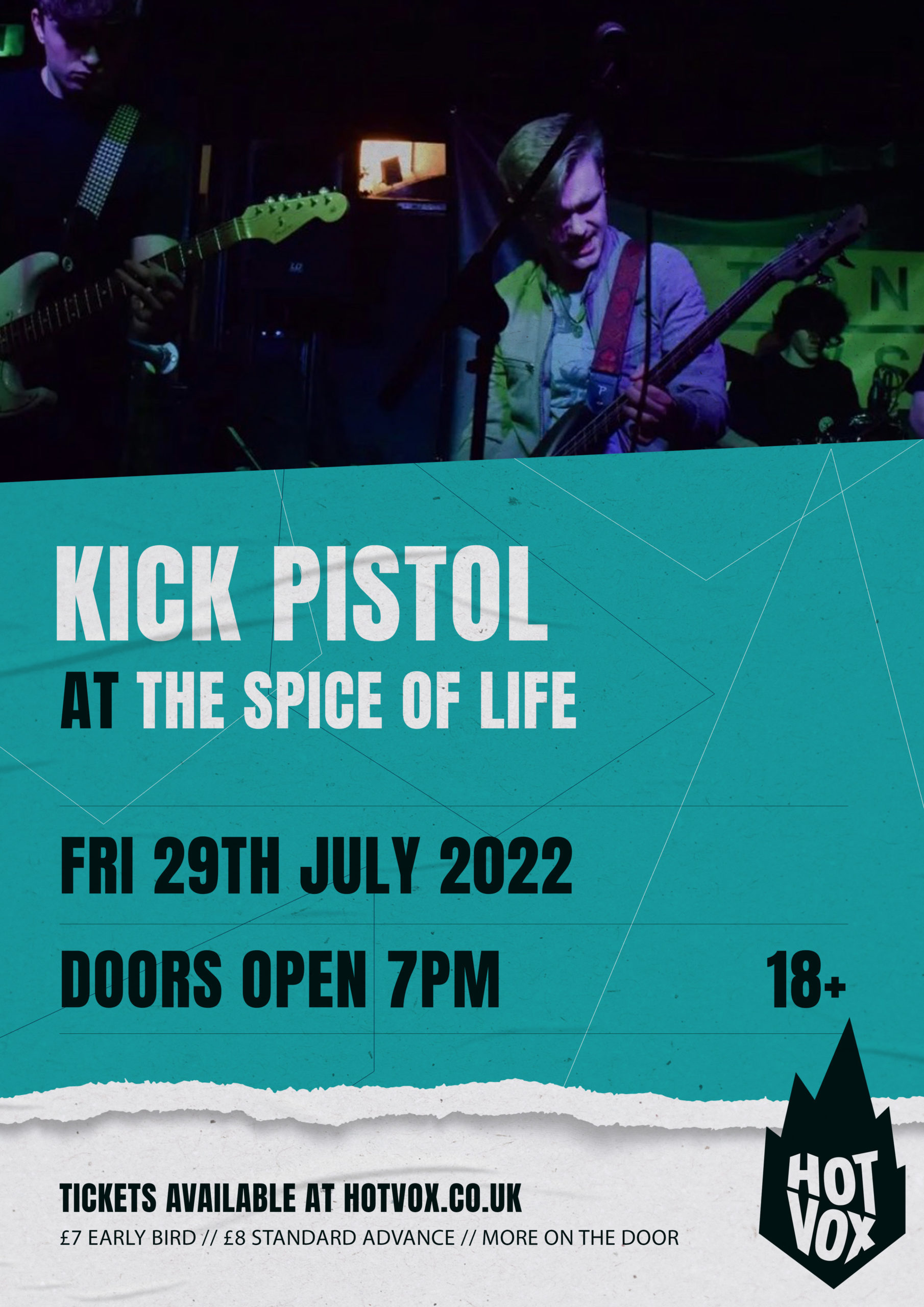 Key Info
DOORS OPEN
7:00pm
MINIMUM AGE
Strictly 18+ (I.D may be required)
TICKET COST
£7 Early Bird
£8 Standard Advance
£9 on The Door
CAPACITY
100
DEALS
NHS staff and Music students (ACM, BIMM and ICMP) receive Early Bird Ticket price on the door. Valid photo ID is required and entry is subject to capacity
Terms
Long Live Live Music!
The venue
A pub that has truly stood the test of time… surviving two world wars and retaining its traditional charm. As well as being a listed building, The Spice of Life also has an esteemed musical heritage.
In the 1960's and 1970's the venue saw many great acts of the time, such as Bob Dylan, Paul Simon, Cat Stevens, Bert Jansch, The Strawbs and Sandy Denny performing here. Then in the heyday of punk in the late 70's The Spice of Life became a regular haunt for many punk musicians and followers, including The Sex Pistols. In the late 90's a thriving Jazz Club started up at The Spice, and has attracted many top acts, such as Jamie Cullum, Soweto Kinch, Darius Brubeck & Daryl Sherman.
Share
Copied!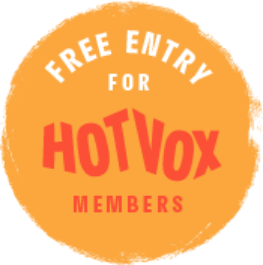 Get tickets