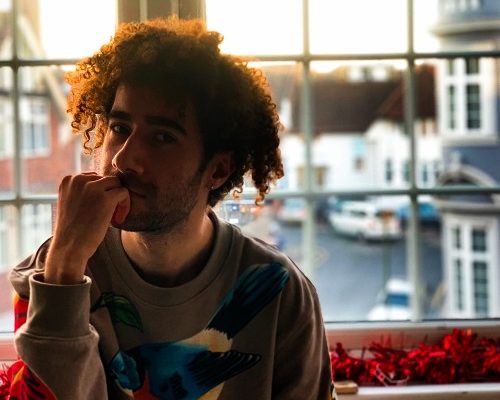 Razz
As part of our ONE TO WATCH series we bring you the latest music videos from some of our most exciting new artists.
Today's One To Watch is Wonder by Razz
Razz is a London based musician currently studying songwriting at the Institute of Contemporary music performance In Kilburn. The multi-instrumentalist started his professional music career at the age of 12 when he joined a pop-rock band called "Razmik and Friends" as a frontman. In his late teens, he started heavily investing his time in learning how to play guitar. He moved to London at the age of 18 and has been living there since. Having experience with lots of different genres like Pop, R&B, Classical, Rock, and Metal helps to create his own sound and unique artistic identity. Razz will be releasing his debut album in 20
WANT TO HEAR MORE? Razz is taking part in RISING, our brand new series of live-streamed events, which aims to support and raise money for War Child UK to assist their work during the Covid-19 crisis.
HOT VOX have raised thousands of pounds for War Child through live gigs and events over the past two years. Now we're taking RISING online, and with the help of our immensely talented roster of artists, we hope to raise even more vital funds for this valuable cause.
Tune in to see Razz streaming live on 06.05.2020 at 7:00pm!
Click here to tune in, watch and donate