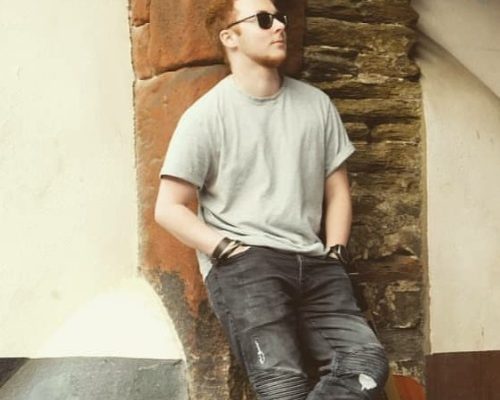 JAK LEWIS
Our LISTEN LIVE playlist showcases a culmination of songs from some of our favourite artists that you can catch live-streaming in the upcoming weeks.
Today's addition to LISTEN LIVE is 'NEVER STOPS' by JAK LEWIS

"As seen on BBC Spotlight Jak 'The budget Ed Sheeran' is an upcoming Devon based artist, he has preformed venues in London, pubs small clubs and festivals. He has recently preformed at Dartmoor Zoo as well as going through to the second round of the voice. As well as this he has been asked to return to London to preform at the 02 academy 2. Not to mention he has recently preformed live on Exmouth Air Radio to thousands of listeners and gathered a great support.
Recently he was one of the opening acts for a Lee Nelson show in Exeter and gathered an amazing response from the audience.
He takes inspiration from emotions as well as story's and adventures he has been on, his music influences come from the likes of John Mayer, Shawn Mendes as well as the likes of Ed Sheeran. His genre isn't defined by just one, his music takes you on a musical roller-coaster from the likes of Indie, country, acoustic, pop,rock there really isn't a genre his music fits, however this makes it all the more exciting as you aren't expecting the wonder he preforms.
He combines beautifully written lyrics with an alternative yet exhilarating acoustic guitar backing. His songs have won small competitions as well as being downloaded online."
WANT TO HEAR MORE? JAK LEWIS is taking part in RISING, our brand new series of live-streamed events, which aims to support and raise money for War Child UK to assist their work during the Covid-19 crisis.
HOT VOX have raised thousands of pounds for War Child through live gigs and events over the past two years. Now we're taking RISING online, and with the help of our immensely talented roster of artists, we hope to raise even more vital funds for this valuable cause.
Tune in to see Jak Lewis streaming live on 8th of May at 7pm
Click here to tune in, watch and donate