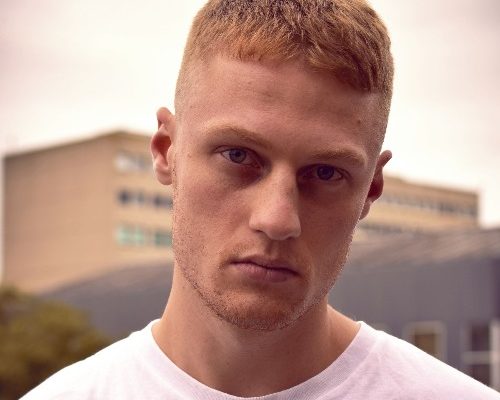 Joe Mylward
Some of the most notable musical works can be immediately recognized through their cover art. A musician's artwork acts as the first mark of value for their music and creates an initial impression of the music's message, genre, and more. With the decline in sales of physical mediums of music and the rise of streaming, HOT VOX thinks it's important to acknowledge the beauty of cover art so that artistry of it is not lost in the changing industry.
Today's 'Art Appreciation' is ALCOHOL by JOE MYLWARD
20-year-old, Surrey-based Joe Mylward is a singer-songwriter. Fusing influences from R&B, Pop and Hip Hop, Joe has formed his unique pop sound. With inspiration ranging from Ed Sheeran to John Mayer and JP Saxe to Shawn Mendes, Joe has developed his own, eclectic style which he has showcased through his already existing discography and captivating upcoming releases.
More recently, Joe has been involved in charity live-streams for War Child in partnership with Hot Vox and has been featured on the new release 'Lacerate' by alternative hip-hop artist Distorted Noise.
WANT TO HEAR MORE? To see the premiere of Joe Mylward's "Listening Party", head to hotvox.co.uk at 7pm on Wednesday 3rd March 
Filmed in full HD, "Listening Party" allows you to enjoy the intimacy and authenticity of a live show, from the comfort and safety of your own home, ensuring that your experience as a fan is as close as possible to the show you're used to seeing from your favourite artists 
The live industry has been decimated by Coronavirus, and the livelihoods of many musicians, venues, promoters, agents, managers, sound engineers, videographers and stage reps hang in the balance. Many of these individuals are freelancers, self-employed, or sustain themselves project-to-project, or gig-by-gig.
Best of all it's totally free to watch – and you can get access to some exclusive rewards from Joe Mylward…
Click HERE to tune in, watch and donate!
To keep up to date with Joe and his music check out his socials:
Instagram: @joemylwarduk
Facebook: @joemylwarduk