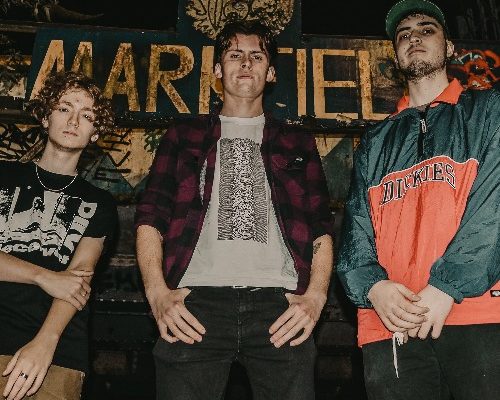 Tripolo
Some of the most notable musical works can be immediately recognized through their cover art. A musician's artwork acts as the first mark of value for their music and creates an initial impression of the music's message, genre, and more. With the decline in sales of physical mediums of music and the rise of streaming, we think it's important to acknowledge the beauty of cover art so that artistry of it is not lost in the changing industry.
Today's 'Art Appreciation' is Eat This Music  by Tripolo
Tripolo are a gritty and powerful 3 piece garage/punk rock outift from South East London. It's made up of Jacob Berry (Guitarist and vocals), Alex Cooper (Bassist and vocals) and Joe Yeates (Drummer). We started off in 2019 playing gigs around London and built a reputation for our energetic, sweaty and mosh pit filled gigs. We helped raise a little over £300 for Hot Vox's Live At Cargo Rooms fundraiser that helps grass root bands during tough times. After a busy yet weird 2020, where we released our debute EP 'Pandemic State' and single 'Affair At The Fair' we head into 2021 hopeful as we have a debute album 'Eat This Music' coming out on the 15th May and much more material to be released.
EP Artwork Credit: @bucalossi_
WANT TO HEAR MORE? Get tickets to see Tripolo LIVE, HERE