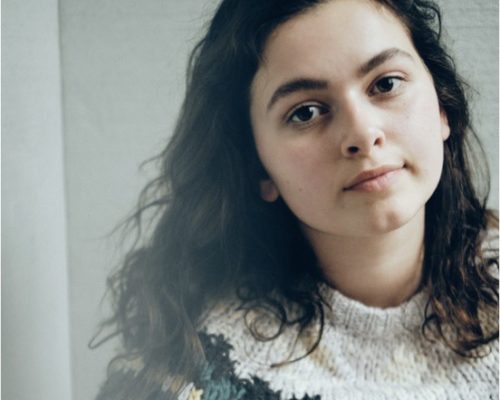 Grace Binford
HOT VOX showcase some of the freshest emerging artists breaking through onto the scene, but in an industry saturated with new music, how can you cut through the noise?
To separate the best from the rest, we have cherry picked one of our favourite acts and are pleased to have them as our Artist Of The Day.
Today's Featured Artist Of The Day is Grace Binford
Grace Binford is in the process of recording and releasing a brand new EP 'Because That Would Be Too Easy' which is due to be released on Friday, 26th February 2021.
'Because That Would Be Too Easy' features three brand new songs (Lost My Head, Deaf Dog, The Party) alongside one well loved song that Grace has performed live, and has had a constant universal reception of love from (All The Things That You Said.) The poetic lyrics that Grace writes reflects the elegance in her voice from her first song, right up until the last. As well as her stunning vocals, the accompaniment of guitar in many of her songs, such as All The Things That You Said, creates a beautiful layering of melodic sounds.
Few emerging artists can transport their listeners so instantly into such emotional depth — into entire worlds with their own colourful characters, familiar scenes, and compelling narratives — but that's exactly what Binford manages to do in each of her songs.
A deft collection of entrancing stories of love, heartbreak, and 'eventually just having to get on with it', the EP is full to the brim with honest universal sentiments.
Make sure to keep your eyes peeled for Grace Binford's brand new EP being released in the new year.