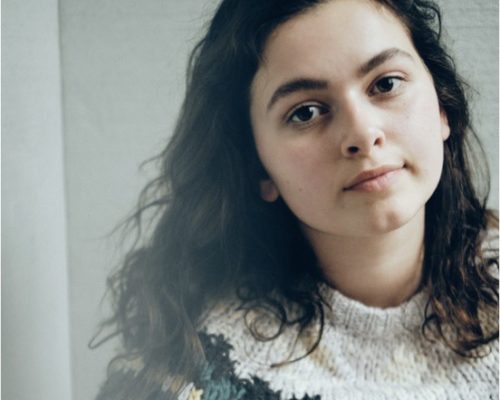 Grace Binford
HOT VOX showcase some of the freshest emerging artists breaking through onto the scene, but in an industry saturated with new music, how can you cut through the noise?
To separate the best from the rest, we have cherry picked one of our favourite new acts and are pleased to have them as our Artist Of The Day.
Today's Featured Artist Of The Day is Grace Binford
Raised in the wilds of central Kentucky, London-based singer-songwriter Grace Binford picked up her father's for-ten-years-neglected guitar at age 13 and taught herself to play by ear. Having spent her childhood in classical piano lessons and in her parents' living room listening to the likes of Joni Mitchell, The Beatles, James Taylor, and Crowded House, she began to write her own music as a means of attempting to process and connect with the world outside. Named an old soul by many, Grace writes from a place of sharp-witted yet vulnerable reflection of human experiences, relying on intuition and sensitivity to craft her lyrics and melodies.
WANT TO HEAR MORE? Grace Binford is taking part in RISING, our brand new series of live-streamed events, which aims to support and raise money for War Child UK to assist their work during the Covid-19 crisis.
HOT VOX have raised thousands of pounds for War Child through live gigs and events over the past two years. Now we're taking RISING online, and with the help of our immensely talented roster of artists, we hope to raise even more vital funds for this valuable cause.
Tune in to see Grace Binford streaming live on Thursday 18th June at 9.00pm
Click here to tune in, watch and donate
https://tiltify.com/@gracebinford/rising-featuring-grace-binford