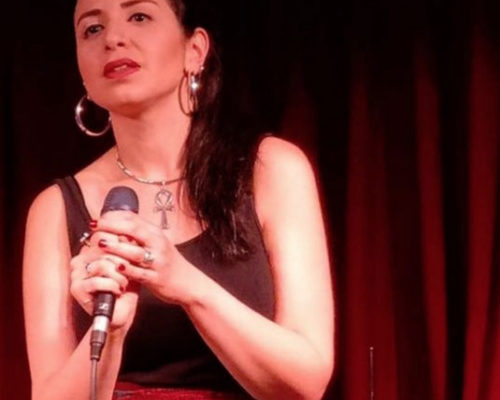 Hayat Selim
HOT VOX showcases some of the freshest emerging artists breaking through onto the scene, but in an industry saturated with new music, how can you cut through the noise?
To separate the best from the rest, we have cherry picked one of our favourite new acts and are pleased to have them as our Artist Of The Day.
Today's Featured Artist Of The Day is Hayat Selim
Hayat Selim is an Egyptian London based singer, songwriter and media composer. She moved to the United Kingdom in 2017 on a scholarship to do her masters in composition for screen at the Royal College of Music, London, and graduated in 2019.
Hayat's compositional work varies from game and film music, to advertisement and her solo artist project in various genres, mainly fusing Western classical cinematic orchestration with world music influences. Her song 'Mirage' for the short film by Lena Srinivasan was nominated in the 'Best Song' category of the Jerry Goldsmith Awards 2019 and started opening doors in singing on media projects.
In 2020, Hayat was commissioned by Sonuscore and Steinberg to be the featured singer of the 'Ethnic Vocal Phrases' virtual instrument library and has sung on various games and film scores since incl. 'Age of Empires IV'.