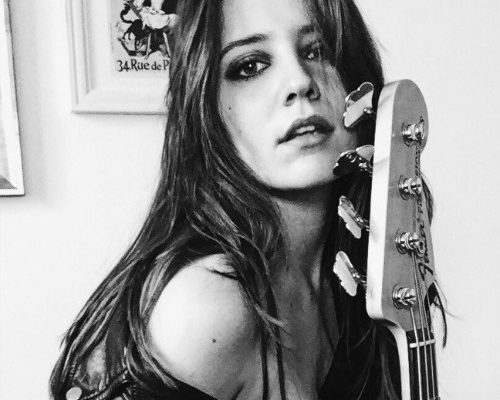 Lena Morris
HOT VOX showcases some of the freshest emerging artists breaking through onto the scene, but in an industry saturated with new music, how can you cut through the noise?
To separate the best from the rest, we have cherry-picked one of our favourite new acts and are pleased to have them as our Artist Of The Day.
Today's Featured Artist Of The Day is Lena Morris.
Lena Morris is from a French family with Russian and Armenian origins. In 2005, her family settled down in Hong Kong for 11 years before moving to Brighton, England, where she obtained her Bachelor in Songwriting (BIMM, University of Sussex).
At the age of 14, Lena listened to The Beatles on repeat and was obsessed with Paul McCartney. Songs such as 'Oh! Darling' and 'Stops her heart' were among her favourites and inspired her to buy her first bass guitar. After two months of relentless practice, she performed 'Oh! Darling' at Hong Kong's legendary music bar: The Wanch.
Lena has since learnt the guitar, piano, ukulele as well as musical composition and has collaborated with dozens of musicians, amateurs and professionals as a singer, a singer/bass player, a bass player or backing vocalist musicians. During her high school years, Lena performed publicly more than 70 times and whilst being hired to sing advertisements in Asia, she discovered the world of the recording studio and production. Lena decided to produce her first single: "Cool Cool Cat" before following up with 3 more singles in 2017: 'Break My Heart', 'Dearest Dreamiest Dead' and 'Secretly Jacked'. Lena released her latest blues-rock single 'Never (Is An Awfully Long Time)' in May 2019.
Since 2016, Lena has been collaborating with Rich Beahan, an incredible Jazz pianist who plays on her singles 'Dearest Dreamiest Dead' and 'Secretly Jacked'. In return, Lena is Rich Beahan's back vocalist.
Her debut EP, 'New Blood', released earlier this year. Be sure to have a listen today!