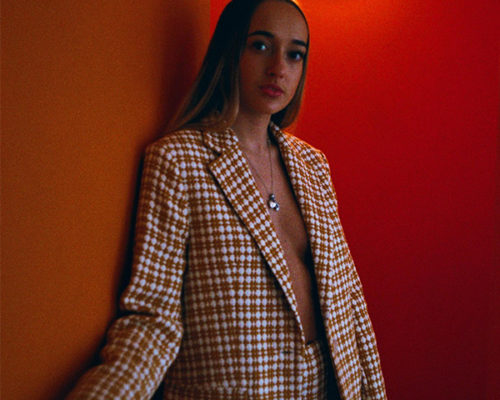 Molly Green
HOT VOX showcase some of the freshest emerging artists breaking through onto the scene, but in an industry saturated with new music, how can you cut through the noise?
To separate the best from the rest, we have cherry picked one of our favourite new acts and are pleased to have them as our Artist Of The Day.
Today's Featured Artist Of The Day is Molly Green

Performing from a young age, Molly has gone on to appear at numerous live music events, including Glastonbury Music Festival, Liverpool Sound City and sold out two headline shows at the legendary Cavern Club in Liverpool. Her jazzy, soulful undertones combined with a love for RnB makes for an interesting style, unusual to other singer-songwriters of her age. Her single 'Square One' secured her a place supporting Joy Crooks in March 2020. "My aim is to make my audience feel what I am feeling, transporting them to the body of the composer, to another world, another mind frame, another time. I think this is when music is most powerful, therefore I believe that it is my job to make that happen."
WANT TO HEAR MORE? Molly Green is taking part in RISING, our brand new series of live-streamed events, which aims to support and raise money for War Child UK to assist their work during the Covid-19 crisis.
HOT VOX have raised thousands of pounds for War Child through live gigs and events over the past two years. Now we're taking RISING online, and with the help of our immensely talented roster of artists, we hope to raise even more vital funds for this valuable cause.
Tune in to see Molly Green streaming live on Tuesday the 14th of September at 8.00pm!
Click here to tune in, watch and donate