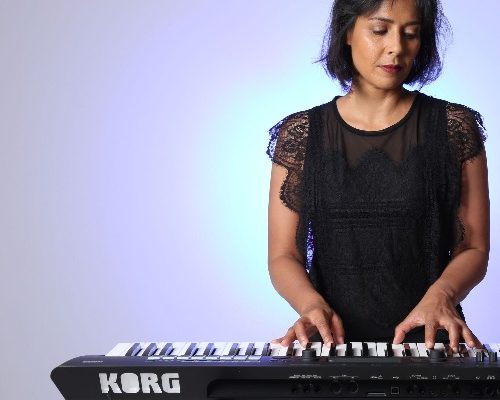 Nazneen Rahman
HOT VOX showcase some of the freshest emerging artists breaking through onto the scene, but in an industry saturated with new music, how can you cut through the noise?
To separate the best from the rest, we have cherry picked one of our favourite new acts and are pleased to have them as our Artist Of The Day.
Today's Featured Artist Of The Day is Nazneen Rahman
Nazneen Rahman sings stories about life, love, getting by. About our dreams and fears. Songs about being human. With velvet vocals, perceptive lyrics and timeless production. Her songs have been finalists in Songwriting Competitions. But it is when fans tell her a song has touched them, helped them, seems to be written just for them that she feels she has made something worthwhile. If you like Joni Mitchell, Sade, Norah Jones, Kate Bush, Amy Winehouse you will love Nazneen Rahman. Nazneen is also a Doctor-Scientist using genetic discoveries to treat and prevent cancer. This gives her unique insights into the human spirit. Thank you for listening. It means a lot that you chose to.
WANT TO HEAR MORE? Nazneen Rahman is taking part in RISING, our brand new series of live-streamed events, which aims to support and raise money for War Child UK to assist their work during the Covid-19 crisis.
HOT VOX have raised thousands of pounds for War Child through live gigs and events over the past two years. Now we're taking RISING online, and with the help of our immensely talented roster of artists, we hope to raise even more vital funds for this valuable cause.
Tune in to see Nazneen Rahman streaming live on Thursday 25th June at 7.00pm
Click here to tune in, watch and donate
https://tiltify.com/@nazneenrahman/rising-featuring-nazneen-rahman