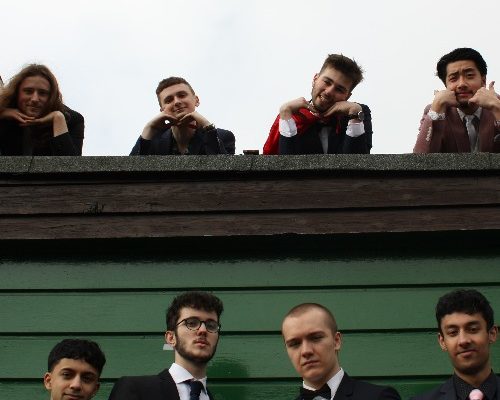 Robbie Russo and The Monkey Butlers
HOT VOX showcases some of the freshest emerging artists breaking through onto the scene, but in an industry saturated with new music, how can you cut through the noise?
To separate the best from the rest, we have cherry picked one of our favourite new acts and are pleased to have them as our Artist Of The Day.
Today's Featured Artist Of The Day is Robbie Russo and The Monkey Butlers
How does one define The Monkey Butlers?
An 8 piece rock band from Birmingham with a sound loud enough to rival the trumpets at Jericho. An enigmatic bunch of performers, join these maestro musicians as they encorporate Jazz, Blues and Performance Art into a night of unforgettable rock music. Once you have seen The Monkey Butler play, you'll be hard pressed to forget them.
Ever reinventing, ever chaning and ever rocking – The Monkey Butlers WILL change your life xoxo