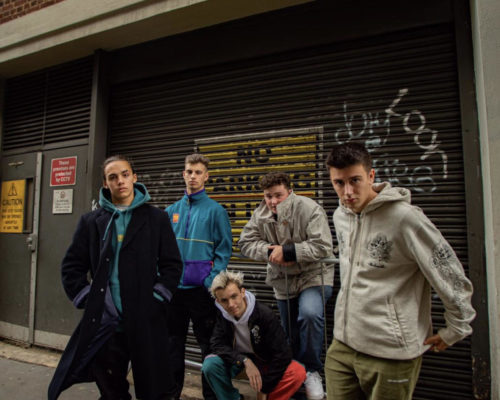 The Motive
HOT VOX showcase some of the freshest emerging artists breaking through onto the scene, but in an industry saturated with new music, how can you cut through the noise?
To separate the best from the rest, we have cherry picked one of our favourite new acts and are pleased to have them as our Artist Of The Day.
Today's Featured Artist Of The Day is The Motive

Drawing influences from across the musical spectrum, ranging from Oasis to Frank Ocean, The Motive craft tightly written songs from a studio in South West London. Having released five singles in 2018, the band's eclectic sound is quickly gaining momentum among local fans and worldwide. Alongside their recorded output, the band put on electric, anticipated live shows, frequently selling out Richmond's "The Basement Door" club in a number of headline gigs (capacity 150+) as well as selling out "Ram Jam Records" in a hometown return (capacity 100+) The Motive are synonymous with always working on new ideas, constantly writing and recording. The band are very excited to release new music and the next few months are set to be groundbreaking. Recent successes include the band being aired on BBC introducing- the south twice in the last 6 months, accumulating over 300,000 streams on Spotify, recently confirmed a gig at the Half Moon in Putney.
WANT TO HEAR MORE? The Motive is taking part in RISING, our brand new series of live-streamed events, which aims to support and raise money for War Child UK to assist their work during the Covid-19 crisis.
HOT VOX have raised thousands of pounds for War Child through live gigs and events over the past two years. Now we're taking RISING online, and with the help of our immensely talented roster of artists, we hope to raise even more vital funds for this valuable cause.
Tune in to see The Motive streaming live on Saturday 20th June at 3.00pm
Click here to tune in, watch and donate