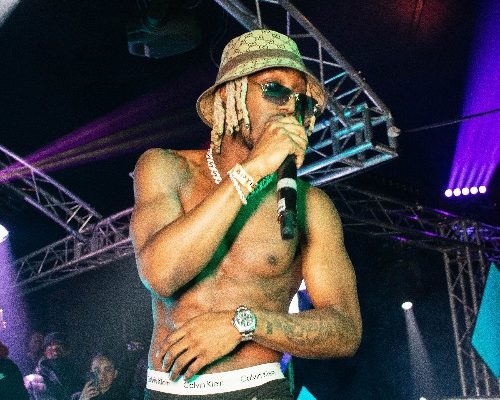 TIZZY
HOT VOX showcase some of the freshest emerging artists breaking through onto the scene, but in an industry saturated with new music, how can you cut through the noise?
To separate the best from the rest, we have cherry picked one of our favourite new acts and are pleased to have them as our Artist Of The Day.
Today's Featured Artist Of The Day is TIZZY
Tizzy is a talented 23 year old rapper from North West London. Tizzy burst onto the UK scene with smash hit 'All Ways', raking in an enormous 5 Million + views after it's release. This was followed up with a string of new releases by Tizzy with bangers such as 'Escobar' & 'Bae', 'Different Vibe' & 'Careless. Performing everywhere in 2017 from The Great Escape (festival), Lovebox (festival) as well as opening for fellow artists such as Not3s & Yxng Bane on tour. It comes as no surprise that the duo were asked to open up for Cardi B at London's very own Club KOKO in Camden.