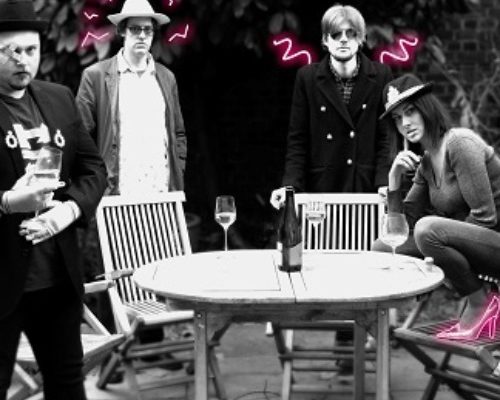 Tricky Susan
HOT VOX showcases some of the freshest emerging artists breaking through onto the scene, but in an industry saturated with new music, how can you cut through the noise?
To separate the best from the rest, we have cherry picked one of our favourite new acts and are pleased to have them as our Artist Of The Day.
Today's Featured Artist Of The Day is Tricky Susan
A London-based post punk five-piece, Tricky Susan immediately snatch your attention with their hook-centric melodies and urgent presence. They prioritise telling a tale and telling it straight. With a penchant for a stonking good time on stage and a bucket full of originality, it won't take you long to get what this lot are about.
Tricky Susan have been quick to garner excitement to date. Pre-COVID-19 they were set to gig at the Dublin Castle, Camden. They've thrilled crowds at the Water Rats, Fiddler's Elbow, The Gunners and The Amersham Arms to name a few. They're darn right gagging for the re-opening of London's gig scene and can't wait to be considered for the 2022 festival circuit!