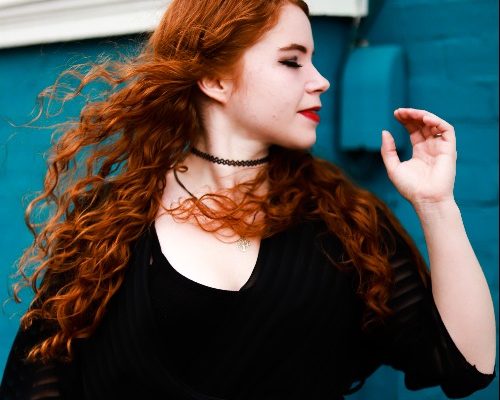 Chloe Leigh
Daily Discovery brings you the latest in new music. These gems have been handpicked from the vast array of talented artists we have at our disposal.
Today's Daily Discovery is Chloe Leigh!!
Inspired by wordsmiths such as Leonard Cohen and Laura Marling, Chloe Leigh's music portrays sincere tales of love and loss in uplifting melodies. This fiery redhead is from London with Andalucian roots from the South of Spain (Ha! Bet you thought she was Irish).  The Spanglish singer fell in love with folk music, and started gigging and started gigging around the capital at a young age. She now resides in Brighton, playing iconic festivals. Isle of Wight, 2000 Trees and Glastonbury are just a few. The newest songs are inspired by her Spanish roots, carefully blending folk, pop and a touch of Latin flair to create her unique sound.
WANT TO HEAR MORE? To see the premiere of Chloe Leigh's "Listening Party", head to hotvox.co.uk at 8pm on Tuesday 4th May 2021.
Filmed in full HD, "Listening Party" allows you to enjoy the intimacy and authenticity of a live show, from the comfort and safety of your own home, ensuring that your experience as a fan is as close as possible to the show you're used to seeing from your favourite artists
The live industry has been decimated by Coronavirus, and the livelihoods of many musicians, venues, promoters, agents, managers, sound engineers, videographers and stage reps hang in the balance. Many of these individuals are freelancers, self-employed, or sustain themselves project-to-project, or gig-by-gig.
Best of all it's totally free to watch – and you can get access to some exclusive rewards from Chloe Leigh …
Click HERE to tune in, watch and donate!