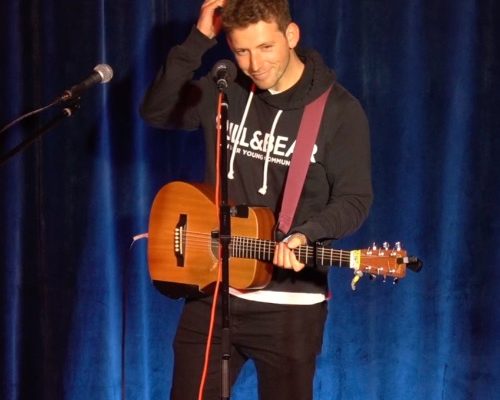 Ellis Berry
Daily Discovery brings you the latest dose of new music carefully handpicked from the vast array of talented artists we have at our disposal. These stand-out artists deserve a spot on your favourite playlist, or even better, you might just see them on one of our stages soon.
Today's Daily Discovery is 'City Life' by Ellis Berry


I am a singer-songwriter from Southport in North West England, now based in London, UK. I began recording and self-releasing music in 2020 with the release of three singles and my first EP 'Cabin Fever'.
I want to make music that really hits peoples emotions through meaningful lyrics and I try to do this with both sad and happy songs about different things I have experienced from heartbreak and love, to life changes and nostalgia. I play live using a loop pedal to create a bit more of an atmosphere since it is just me and my guitar!