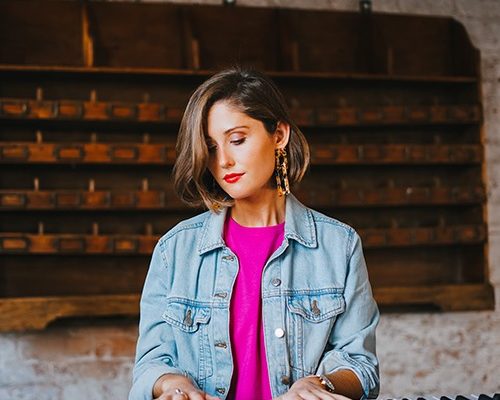 Emily White
Daily Discovery brings you the latest dose of new music carefully handpicked from the vast array of talented artists we have at our disposal. These stand-out artists deserve a spot on your favourite playlist, or even better, you might just see them on one of our stages soon.
Today's Daily Discovery is 'Colurblind' the beautiful EP by Emily White.
Emily White is an exciting young talent who has built up a loyal following around her East Midlands and London bases. A singer-songwriter who draws influence from a wide range of styles and eras, she performs a unique blend of music which hints at her love for jazz, soul and the finest songwriters of the 70s.
This debut EP, Colourblind, was released in 2016 and consists of intricate melodies entangled with beautiful lyrics – certainly an EP you do not want to miss. Emily is now working on a new album, expect to hear beautifully rich and expressive vocals combined with a contemporary, laid-back and jazz-inspired piano style.
WANT TO HEAR MORE? To see the premiere of Emily's "Listening Party", head to hotvox.co.uk at 7pm on Sunday 11th April!
Filmed in full HD, "Listening Party" allows you to enjoy the intimacy and authenticity of a live show, from the comfort and safety of your own home, ensuring that your experience as a fan is as close as possible to the show you're used to seeing from your favourite artists
The live industry has been decimated by Coronavirus, and the livelihoods of many musicians, venues, promoters, agents, managers, sound engineers, videographers and stage reps hang in the balance. Many of these individuals are freelancers, self-employed, or sustain themselves project-to-project, or gig-by-gig.
Best of all it's totally free to watch – and you can get access to some exclusive rewards from Emily White …
Click HERE to tune in, watch and donate!