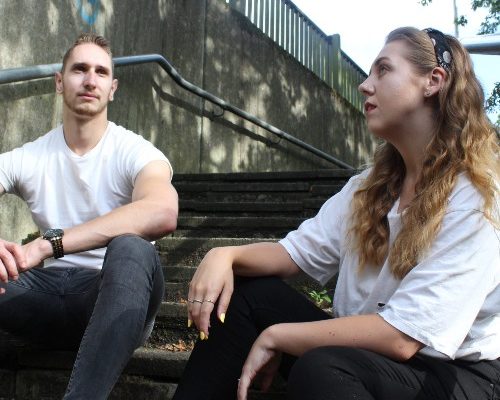 Eric Walker & Abigail Stoneman
Daily Discovery brings you the latest in new music. These gems have been handpicked from the vast array of talented artists we have at our disposal.
Today's Daily Discovery is OUT OF MY HEAD by ERIC WALKER & ABIGAIL STONEMAN
Eric Walker is an award-winning singer-songwriter, drawing a wide-range of inspirations from artists such as Feeder, Luke Bryan and The Cranberries. He has performed a wide-range of venues and festivals and released released multiple singles, with tracks such as Mistakes, Hold My Breath and Doing It For You achieving an international presence and critical acclaim.
Abigail Stoneman is a Southampton singer-songwriter who started performing at local open mics in 2017. Over the years, she has developed her style and often draws from personal circumstances in order to connect with her audience. Abigail draws much of her inspiration from her favourite artists such as Freddie Mercury and Adele.
WANT TO HEAR MORE? To see the premiere of Eric & Abigail's "Listening Party", head to hotvox.co.uk at 8pm on Tuesday 12th January 2021.
Filmed in full HD, "Listening Party" allows you to enjoy the intimacy and authenticity of a live show, from the comfort and safety of your own home, ensuring that your experience as a fan is as close as possible to the show you're used to seeing from your favourite artists
The live industry has been decimated by Coronavirus, and the livelihoods of many musicians, venues, promoters, agents, managers, sound engineers, videographers and stage reps hang in the balance. Many of these individuals are freelancers, self-employed, or sustain themselves project-to-project, or gig-by-gig.
Best of all it's totally free to watch – and you can get access to some exclusive rewards from Eric & Abigail
Click HERE to tune in, watch and donate!