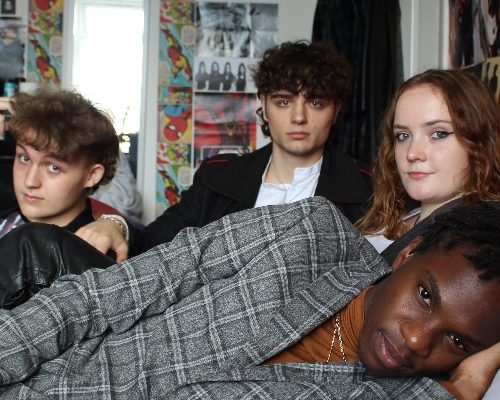 LIQUORISH
Daily Discovery brings you the latest dose of new music carefully handpicked from the vast array of talented artists we have at our disposal. These stand-out artists deserve a spot on your favourite playlist, or even better, you might just see them on one of our stages soon.
Today's Daily Discovery is Old Friends by Liquorish
The rising Post Punk four piece, Liquorish have been named Hot Vox's " Future Icon " and praised highly by Viress and Hughes Records. Key tracks include: "Ode to someone" and "Tainted Streets" . The South London band consists of Amy Greig (Vocals/Rhythm Guitar), Alex De Castro (Lead Guitar), Brad Acton (Bass) and Dammy Murisho (Drums). The band are known for delivering a high energy live performance and alt-rock bangers. LIQUORISH are an exciting new band for people who love alternative music and a lively gig.
WANT TO HEAR MORE? Get tickets to see them perform HERE