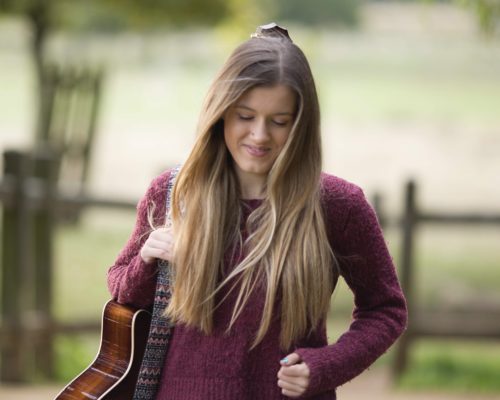 Maisie
Daily Discovery brings you the latest in new music. These gems have been handpicked from the vast array of talented artists we have at our disposal.
Today's Daily Discovery is SIXTEEN by MAISIE JOHNSON
Maisie Johnson is a 19 year old country/folk singer – songwriter from south west London. Having wanted to be a performer since she can remember, she began writing songs and teaching herself to play guitar at age 12, starting to perform aged 14. She has since performed in multiple cities, including Toronto and Nashville.
After joining forces with percussionist Sam Thyr in January 2017, Maisie released a new EP, 'Sixteen', on December 1st 2017 which peaked at #3 on the UK iTunes Country album chart on the day of its release. She is currently working on new music due for release in early 2021.
WANT TO HEAR MORE? To see the premiere of Maisie's "Listening Party", head to hotvox.co.uk at 7:30pm on 5th March
Filmed in full HD, "Listening Party" allows you to enjoy the intimacy and authenticity of a live show, from the comfort and safety of your own home, ensuring that your experience as a fan is as close as possible to the show you're used to seeing from your favourite artists 
The live industry has been decimated by Coronavirus, and the livelihoods of many musicians, venues, promoters, agents, managers, sound engineers, videographers and stage reps hang in the balance. Many of these individuals are freelancers, self-employed, or sustain themselves project-to-project, or gig-by-gig.
Best of all it's totally free to watch – and you can get access to some exclusive rewards with donations going to The Basement Door charity …
Click HERE to tune in, watch and donate!