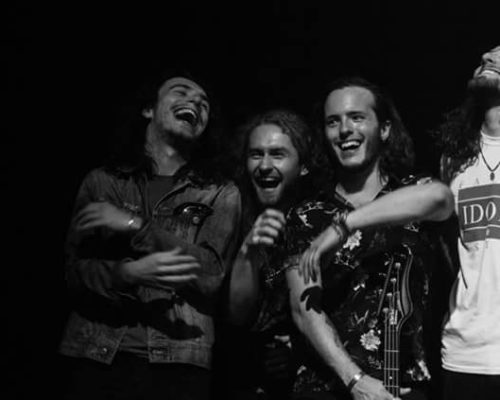 Our Propaganda
Daily Discovery brings you the latest in new music. These gems have been handpicked from the vast array of talented artists we have at our disposal.
Today's Daily Discovery is "A Cigarette For Your Sins" by Our Propaganda

Hailing from the breakwater towns of South East England, Our Propaganda is Jack Denton, Charlie Denton, Joe Newman and Harvey Groom. A rock band through and through but with more to offer than just drinking songs and fake stories of 70s style extravagance. "Sometimes music comes out of nowhere and you wonder why the artist isn't better known. Our Propaganda are a case in point… confident and bold with a cool rock sensibility, these guys have a great future!" Alan Dorey (Forest FM). Our Propaganda is an honest creation of this generation. Lyrically, it's a band that looks further than the buttons on their jeans. We're a direct response to the world we've been handed, the media we've been force fed and the lifestyle we've chosen as a consequence. After all, where would music be without a little revolution?
WANT TO HEAR MORE? Our Propaganda is taking part in RISING, our brand new series of live-streamed events, which aims to support and raise money for War Child UK to assist their work during the Covid-19 crisis.
HOT VOX have raised thousands of pounds for War Child through live gigs and events over the past two years. Now we're taking RISING online, and with the help of our immensely talented roster of artists, we hope to raise even more vital funds for this valuable cause.
Tune in to see Our Propaganda streaming live on 30th of June at 7:30p.m
Click here to tune in, watch and donate
https://tiltify.com/@our-propaganda/rising-featuring-our-propaganda