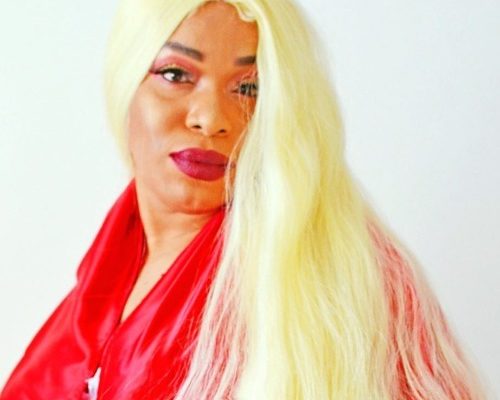 Queen Marilyn
Daily Discovery brings you the latest in new music. These gems have been handpicked from the vast array of talented artists we have at our disposal.
Today's Daily Discovery is Cinderella Slipper by Queen Marilyn
Queen Marilyn 1 ('Queen Marilyn the First') has always known her worth: the Ghana-born artist and storyteller who sings, writes, composes and produces music for soulful and passionate people like herself, has spent her life traveling the world and making friends wherever she landed – though she considers West London her true home base. At 16 the former Marilyn David returned to Ghana to learn more about herself and her roots, winning a national radio show and becoming an on-air host before switching gears and following her passion for fashion design to Paris, where her standout beauty and vibrant personality landed her modeling jobs for high-profile couture houses and brands such as Cartier.
WANT TO HEAR MORE? Queen Marilyn is taking part in RISING, our brand new series of live-streamed events, which aims to support and raise money for War Child UK to assist their work during the Covid-19 crisis.
HOT VOX have raised thousands of pounds for War Child through live gigs and events over the past two years. Now we're taking RISING online, and with the help of our immensely talented roster of artists, we hope to raise even more vital funds for this valuable cause.
Tune in to see Queen Marilyn streaming live on Saturday 4th July at 8.00pm
Click here to tune in, watch and donate