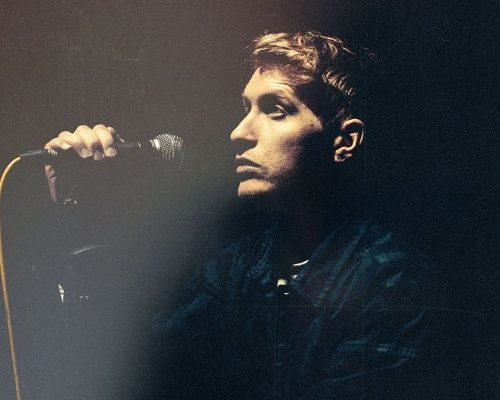 Skip Curtis
Daily Discovery brings you the latest dose of new music carefully handpicked from the vast array of talented artists we have at our disposal. These stand-out artists deserve a spot on your favourite playlist, or even better, you might just see them on one of our stages soon.
Today's Daily Discovery is SPECTRE by SKIP CURTIS
Skip Curtis is an artist, songwriter and record producer from South Wales, UK.
In 2015 Skip to established the 'fake' band XY&O to demonstrate some of his song-writing.  Soon after, radio stations in the USA began playing XY&O's demos and the 'fake' band became a real one.
Debut single 'Low Tide' went straight into Spotify's Viral Top 10 and XY&O found themselves in the unusual position of having a viral hit on their hands having only played one gig.
In 2019 Skip began releasing solo material whilst writing and producing for other artists as well as establishing the record label Pet Shop Records.
Skip's debut solo album 'Culture Violet' is planned for release in early 2021.
WANT TO HEAR MORE? To see the premiere of Skip's "Listening Party", head to hotvox.co.uk at pm on Thursday 1st April at 7pm
Filmed in full HD, "Listening Party" allows you to enjoy the intimacy and authenticity of a live show, from the comfort and safety of your own home, ensuring that your experience as a fan is as close as possible to the show you're used to seeing from your favourite artists 
The live industry has been decimated by Coronavirus, and the livelihoods of many musicians, venues, promoters, agents, managers, sound engineers, videographers and stage reps hang in the balance. Many of these individuals are freelancers, self-employed, or sustain themselves project-to-project, or gig-by-gig.
Best of all it's totally free to watch – and you can get access to some exclusive rewards from Artist Name …
Click HERE to tune in, watch and donate!