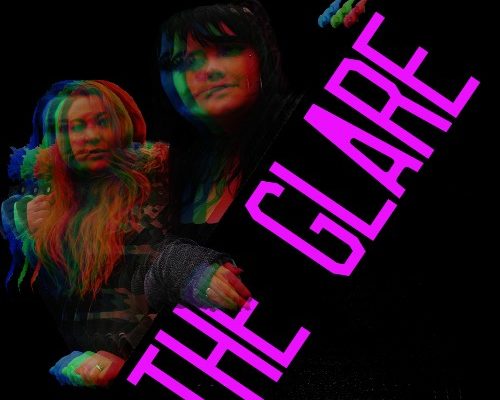 The Glare
Daily Discovery brings you the latest in new music. These gems have been handpicked from the vast array of talented artists we have at our disposal.
Today's Daily Discovery is Born Liar by The Glare
It's coming up from underground…The Glare; a girl powered electronica, indie rock duo are making waves in all four corners of the Capital.  The Glare are a Call To Action, here to break down the norm, smash the glass and make sure each and everyone one of us is never afraid to be exactly who we are. Their dymanic use of vibrant synths, heavy basslines, and gritty guitar, combined with the passionate political lyrics and sparkling vocals of frontwoman LilyBud and the stunning etheral harmonies and intricate wild musicality from Lily Mae creates a full-on powerhouse of sound. These women are here to make noise and this is the soundtrack for the next generation ready for the fight.
WANT TO HEAR MORE? To see the premiere of The Glare's "Listening Party", head to hotvox.co.uk at 7.30pm on 27th April 2021.
Filmed in full HD, "Listening Party" allows you to enjoy the intimacy and authenticity of a live show, from the comfort and safety of your own home, ensuring that your experience as a fan is as close as possible to the show you're used to seeing from your favourite artists
The live industry has been decimated by Coronavirus, and the livelihoods of many musicians, venues, promoters, agents, managers, sound engineers, videographers and stage reps hang in the balance. Many of these individuals are freelancers, self-employed, or sustain themselves project-to-project, or gig-by-gig.
Best of all it's totally free to watch – and you can get access to some exclusive rewards from The Glare …
Click HERE to tune in, watch and donate!