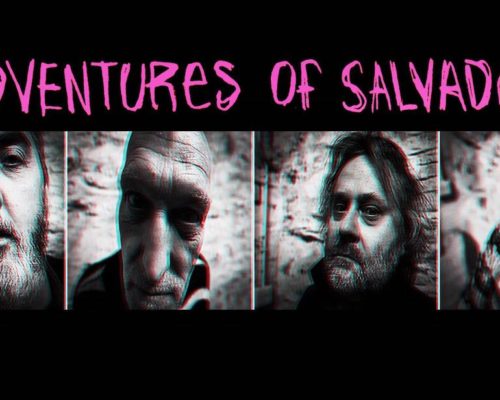 Adventures Of Salvador
Discover your new favourite act and keep up to date with the latest and most exciting emerging artists currently on the scene.
Today you can say you heard 'Now Look What You Made Me Do' by Adventures of Salvador here first!
Adventures Of Salvador are a unique band , formed in 2011 by Mark Berry and Nigel Beck. On the back of an advert, they soon got to grips with turning influences into something new. In 2016 the debut album "Chocolates and Drugs", recorded by Phil Bulleyment (Dutch Uncles, Slow Readers Club), was released. It was a critical success and kept the gigging momentum up while the band's reputation increased. In 2018, the band went back to the studio, and in 2019 German Shepherd Records released the single "RETROMAN". Live, Adventures Of Salvador are a real force to be reckoned with as anyone who has seen them will testify. Loud tuneful with a wit seldom seen these days.
WANT TO HEAR MORE? Adventures of Salvador is taking part in RISING, our brand new series of live-streamed events, which aims to support and raise money for War Child UK to assist their work during the Covid-19 crisis.
HOT VOX have raised thousands of pounds for War Child through live gigs and events over the past two years. Now we're taking RISING online, and with the help of our immensely talented roster of artists, we hope to raise even more vital funds for this valuable cause.
Tune in to see Adventures of Salvador streaming live on 14th of July at 8:00p.m
Click here to tune in, watch and donate