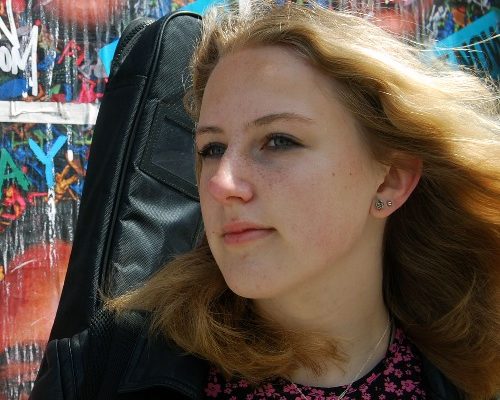 Anneka Shelley
Everyone loves to say they were a fan of 'insert artist name here' before they were famous, right? Well, if that's the case then 'Heard it Hear First', terrible pun aside, is your go to destination to discover your new favourite act and keep up to date with the latest and most exciting emerging artists currently on the scene.

Today you can say you heard 'See Me Now' by Anneka Shelley here first!


Anneka Shelley is a 16 year old singer songwriter from West Sussex. She began playing guitar in March 2018 and started busking in November of the same year. In August 2019 she won a competition for local buskers and now plays pub gigs, garden parties and weddings.
She started songwriting aged 14 and has released 5 singles, 2 of which, 'Serein' and 'Just Like them', have been featured on BBC Introducing; 'Just like them' being Track of the Week on multiple occasions. Her new single See Me Now has been well received and made several playlists. She is currently studying Music at the prestigious Brit School where she is able to focus on songwriting and collaborating with other musicians.