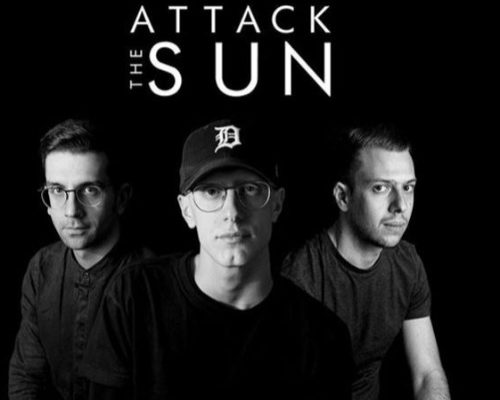 Attack The Sun
Discover your new favourite act and keep up to date with the latest and most exciting emerging artists currently on the scene.
Today you can say you heard Parallel Universe by Attack The Sun here first!

Formed in 2015 by a previous band, Attack the Sun is Alessandro Stevani (vocals and keyboards), Francesco Lanza (guitars) and Giacomo Feltre (drums). 25th March 2015 there was the first rehearsal with the new name; you ask, why this name? 'Cause that day there was a beautiful solar eclipse. A name at the edge of the oneiric and supernatural. The band takes its first steps with some live in its areas after that they only took a break from the live scenes.
WANT TO HEAR MORE? Attack The Sun is taking part in RISING, our brand new series of live-streamed events, which aims to support and raise money for War Child UK to assist their work during the Covid-19 crisis.
HOT VOX have raised thousands of pounds for War Child through live gigs and events over the past two years. Now we're taking RISING online, and with the help of our immensely talented roster of artists, we hope to raise even more vital funds for this valuable cause.
Tune in to see Attack The Sun streaming live on Monday 29th June at 6.00pm (UK) / 7.00pm (Italy)
Click here to tune in, watch and donate
https://tiltify.com/@attack-the-sun/rising-featuring-attack-the-sun