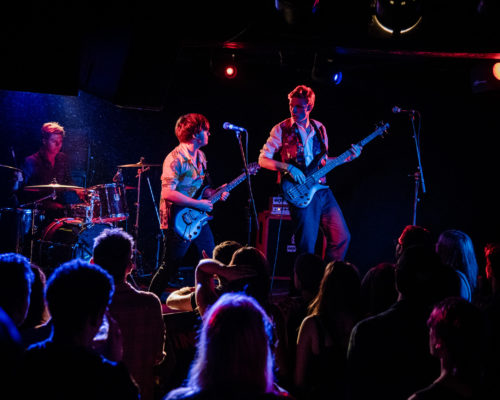 Calico Jack
Discover your new favourite act and keep up to date with the latest and most exciting emerging artists currently on the scene.
Today you can say you heard ESCAPE IN PROGRESS by CALICO JACK here first!
Calico Jack are an explosive funk-pop trio from London. With a focus on groovy rhythms and catchy melodies, they play a danceable and accessible brand of funk, drawing on influences as diverse as Nile Rodgers & Chic, Parliament-Funkadelic, James Brown & the Red Hot Chili Peppers. They have built up a cult following in London and are known for energetic and unique live performances. Check out their latest release 'Jeeves of the Jungle' on Spotify and all other streaming platforms.
Calico Jack have sold hundreds of tickets at legendary London venues like Dingwalls, Camden Assembly and the Garage, as well as tours spanning from Birmingham to Scotland and back.
Calico Jack have just released their brand new EP 'Escape in Progress' on Spotify, featuring their amazing single 'Mad Matt'
We can't get enough of this EP so make sure to give it a listen on Spotify HERE
Keep your eyes peeled for more stunning songs by Calico Jack in the new year.