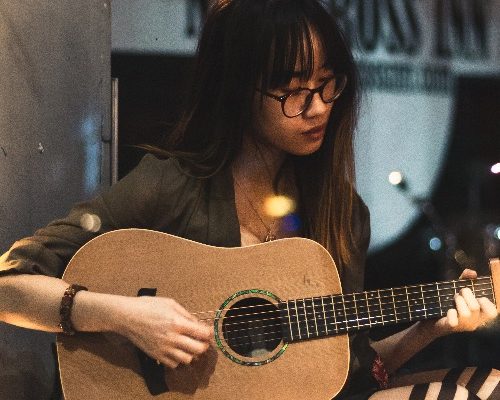 Cathyy
Everyone loves to say they were a fan of 'insert artist name here' before they were famous, right? Well, if that's the case then 'Heard it Hear First', terrible pun aside, is your go to destination to discover your new favourite act and keep up to date with the latest and most exciting emerging artists currently on the scene.
Today you can say you heard 'Craving You' by Cathyy here first!

The 23 y/o singer-songwriter is diving into the pop world with emotional yet catchy heartbreak anthems. Cathyy's songs are personal diary entries with lyrics straight from her own experiences. Her influences are Taylor Swift, Lorde and John Mayer.
Catch Cathyy at The Lucky Pig Fizrovia on 25th August
RSVP link for 20% off Food and Drink HERE