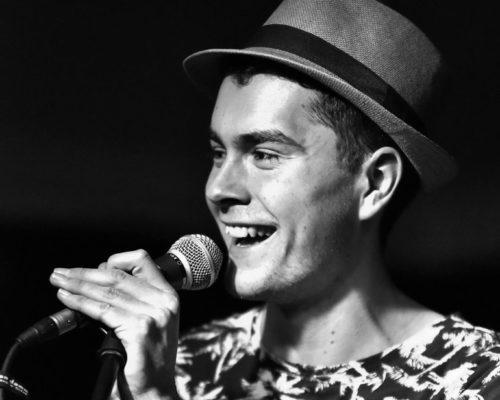 Connor Patterson
Discover your new favourite act and keep up to date with the latest and most exciting emerging artists currently on the scene.
Today you can say you heard Connor Patterson's new album 'The Long Game' here first!
An exciting young, independent funk and R&B artist, Connor has performed at venues across the UK. Trained classically on piano, Connor has developed a passion for jazz with Oscar Peterson, Snarky Puppy and Tom Misch being major influences to his sound. Connor's live performances have an exciting edge, with the use of live loops and instrumental variety which complement his thoughtful lyrics. He is a gifted experienced producer, working with artists such as Fleur East and Tamaraebi. Connor released his debut single, 'Joy', in 2016 and is working on an EP to be released in the near future!
Click HERE to stream Connor Patterson's incredible new album 'The Long Game' on Spotify.
Make sure to grab a free ticket for Connor's album launch gig on 3rd December at the Bedford, Balham HERE
This is one album that we love, and we're certain you'll love it too.