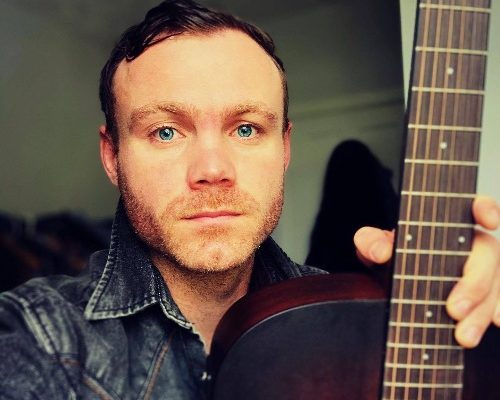 CRSTIAN TR
Discover your new favourite act and keep up to date with the latest and most exciting emerging artists currently on the scene. Today you can say you heard Blow That Man Away by CRSTIAN TR here first!


CRSTIAN TR is a London based singer songwriter with an imposing raspy baritone and a songbook of bluesy altrock that tackles the love, life and loss that litter our lives.
Originally from Portsmouth with New Zealand heritage, Christian Tama Roberts has been writing and recording music since 14 years old. The early break never came and he chose to change tack and work in the London film industry, an equally demanding and frustrating place of work. A momentary sidetracking of artistic focus saw him enter UCL, from where he emerged with a Masters Degree in Anthropology.
Struggling to find work Christian found himself in an unfamiliar place of mental illness. Back in his hometown, he found solace in substances which only cemented his mental breakdown. The next stop was in a rehabilitation centre where he slowly rediscovered his first love, music.
Out of these experiences CRSTIAN TR emerged, along with a collection of releases that fall under the name Killer Thang Falls. Named after a waterfall on the Colorado river where a young couple died in the 1920's; the husband was an experienced outdoorsman and the wife was there begrudgingly through love of her partner. The EP in turn focuses on a relationship where one half is hell bent on destruction and the other is stuck along for the ride.
CRSTIAN TR fuses alternative, bluesy rock and acoustic styles, with lyrics that paint the picture of a young man struggling in modern day life. The emotions they resurrect help him to move forward and tackle his mental health head on. His dark songs document his story.
WANT TO HEAR MORE? CRSTIAN TR is taking part in RISING, our brand new series of live-streamed events, which aims to support and raise money for War Child UK to assist their work during the Covid-19 crisis.
HOT VOX have raised thousands of pounds for War Child through live gigs and events over the past two years. Now we're taking RISING online, and with the help of our immensely talented roster of artists, we hope to raise even more vital funds for this valuable cause.
Tune in to see CRSTIAN TR streaming live on Wednesday 6th of May at 6.00pm
Click here to tune in, watch and donate
https://tiltify.com/@christian-roberts/rising-live-stream-feat-crstian-tr