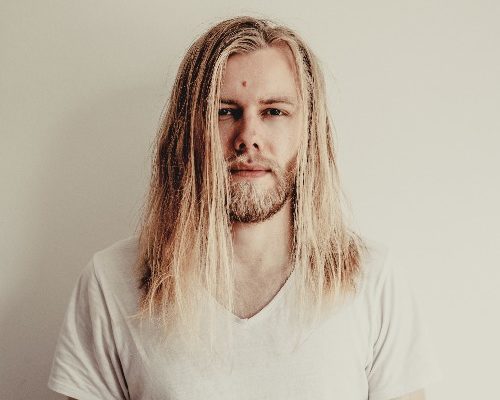 David Rist
Everyone loves to say they were a fan of 'insert artist name here' before they were famous, right? Well, if that's the case then 'Heard it Hear First', terrible pun aside, is your go to destination to discover your new favourite act and keep up to date with the latest and most exciting emerging artists currently on the scene.
Today you can say you heard 'Scream It Out Loud' by David Rist here first!
David Rist hails from the mighty wilderness of the Westfjords in Iceland, but currently resides in London, where he´s doing a MA in Songwriting at ICMP. Previously he finished his BA degree from the Iceland University of the Arts. There he focused his studies on songwriting, guided by acclaimed songwriters and composers, Pétur Ben and Sóley.
In 2015, David competed in Iceland's Got Talent, where he performed an original song which earned him the Golden Buzzer from Icelandic folk music legend Bubbi Morthens who praised the 19-year olds songwriting abilities.
David is also taking part in 'Listening Party', our brand-new project designed to support and shine a spotlight on grassroots artists during a time of unprecedented restrictions on culture and live events.
Click Here to tune in!