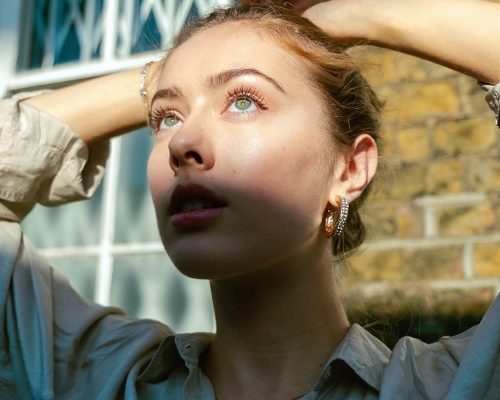 Georg' Estelle
Everyone loves to say they were a fan of 'insert artist name here' before they were famous, right? Well, if that's the case then 'Heard it Hear First', terrible pun aside, is your go to destination to discover your new favourite act and keep up to date with the latest and most exciting emerging artists currently on the scene.
Today you can say you heard TASTE OF YOU by GEORG' ESTELLE here first!
Born in the English Riviera and raised near the Italian Dolomites, Georg' Estelle is an Anglo-Italian singer, songwriter and dancer who moved to London to pursue her passion in Soulful RnB and Jazz inspired Pop.
"Taste Of You" is a soulful yet fresh depiction of the first steps into a new love – expressing the desire to risk it all and live to the fullest, with a dreamy happiness. The track emits radiance with its effervescent melody providing a bed for Georg's elegantly meandering vocals detailing the bliss optimism and excitement of lust.
Best known for her keen visual aesthetic and silky voice Georg' Estelle is not afraid to explore music through the combination of different sounds and inspirations.
She explains: "Coming from different backgrounds, and through dance, I've learned the power of redefining genres, and creating fusions as an expression of my inner-self, to take the best of each influence and re-model them into my own style."
This innovative yet sophisticated young singer, who is only at the beginning of her career, is already stealing the hearts of the public with her soothing vocal tone and unique style, affirming self-love, confidence and passion in everything she does.
A truly exciting start for an artist with so much still to come.