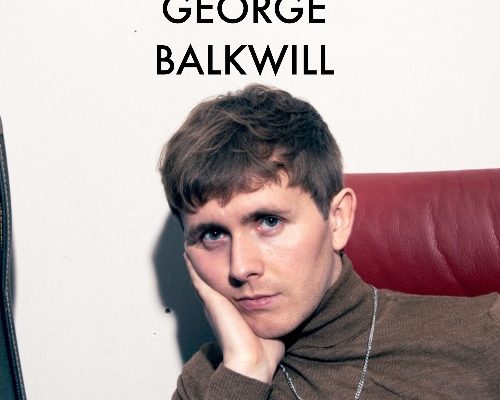 George Balkwill
Discover your new favourite act and keep up to date with the latest and most exciting emerging artists currently on the scene.
Today you can say you heard ADDICTED TO YOUR LOVE by GEORGE BALKWILL here first!

George Balkwill is a rising talent reigning From East London/Essex making cutting edge, exciting records full of hooky choruses, tempo changes and crowd chanting melody's. Recently featuring on BBC introducing His raw/raspy vocals are heavily influenced by Blues/Indie-pop/Folk and Rock. His latest single "Trouble" is a taster of the energy and excitement that he brings to the table for UK Music you in 2020.
George has been rapidly advancing on Londons music scene in 2019 playing venues such as the famous "Hope and Achor" "Cafe 1001" "Camden Assembly" "Hoxton Underbelly" and "Spice of Life". It's clear George has been making a name for himself in other parts of the country also after receiving appraisal and radio play from BBC Introducing Essex, The 45 show and a few other private radio shows around the country.
His passion for making raw exciting music runs deep in his roots kickstarting at around the age of 10 years old when his father introduced him to some of the great creative icons namely Paolo Nutini, Alex Turner, Bob Dylan, Richard Ashcroft and Kings of Leon all of which have had huge a influence on his Songwriting.
WANT TO HEAR MORE? George Balkwill is taking part in RISING, our brand new series of live-streamed events, which aims to support and raise money for War Child UK to assist their work during the Covid-19 crisis.
HOT VOX have raised thousands of pounds for War Child through live gigs and events over the past two years. Now we're taking RISING online, and with the help of our immensely talented roster of artists, we hope to raise even more vital funds for this valuable cause.
Tune in to see George Balkwill streaming live on 14th May at 7pm
Click here to tune in, watch and donate
www.tiltify.com/war-child-uk/rising-for-war-child