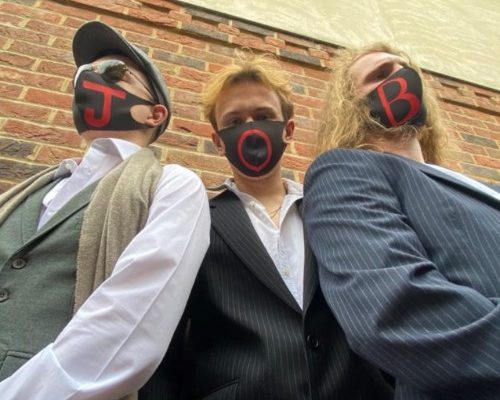 J.O.B
Everyone loves to say they were a fan of 'insert artist name here' before they were famous, right? Well, if that's the case then 'Heard it Hear First', terrible pun aside, is your go to destination to discover your new favourite act and keep up to date with the latest and most exciting emerging artists currently on the scene.
Today you can say you heard Fake Smile by J.O.B here first!

The alternative rock trio from East London are known to pack a punch with their heavy and anthemic style fusing with their dark and melodic ideas, making for an entertaining yet moving listen track through track with their debut album "Free Your Mind", released Sept 2019, leaving everything on the table in an attempt to capture the energetic atmosphere experienced at their dynamic and unique live shows.
The band have been honing their craft together over 3 years with a wealth of experience at high grade venues and festivals across Essex and London including an album tour and slots with Camden Rocks. They've also been played regularly on national radio shows such as BBC Essex and Union Jack.
Grab your tickets to their show on the 23rd of July at the Fiddler HERE.