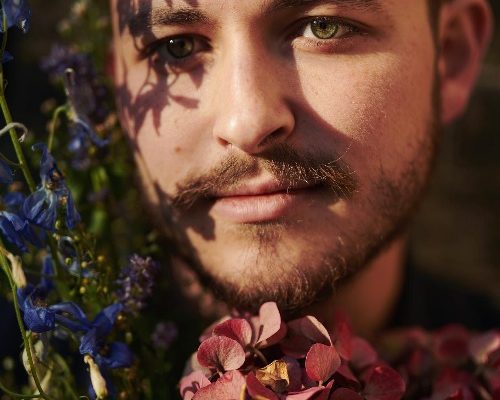 Kaine Francesco
Discover your new favourite act and keep up to date with the latest and most exciting emerging artists currently on the scene.
Today you can say you heard The Channel by Kaine Francesco here first!

Born in England but raised in France, Kaine Francesco was immersed in a multicultural world at a young age, which exposed him to a wide variety of musical influences. Teaching himself to play piano and guitar, his songwriting skills began to flourish, allowing him to perform at a number of local venues.
Kaine began work on his debut album 'Up High' when he moved to London in 2017 to study in journalism, weaving together real-life experiences and fantasy to tell an enchanting tale of a boy's mission to Mars. With a distinct alternative dream pop sound, Kaine Francesco puts to use his versatile vocal range to deliver singalong choruses and catchy melodies, all wrapped up in thought-provoking lyricism.
Less than a year after Up High's release, Kaine has already began releasing new material from his upcoming EP 'The Channel', in which the evolution of his song writing skills is unmistakable. With latest single 'Catching Fire' gaining airtime on BBC Radio Kent, Kaine has experienced an increase in hits on music streaming platforms and a growing interest in anticipation of The Channel's release.
In only one year after emerging as an independent artist, Kaine has also co-directed and released four music videos as well as making his mark on the London gig circuit. His engaging stage-presence and natural charisma attracts a loyal and well established fan base, keen to discover early sketches of unreleased material from this dynamic singer-songwriter who is forever seeking new ways to express himself through his voice.
WANT TO HEAR MORE? Kaine Francesco is taking part in RISING, our brand new series of live-streamed events, which aims to support and raise money for War Child UK to assist their work during the Covid-19 crisis.
HOT VOX have raised thousands of pounds for War Child through live gigs and events over the past two years. Now we're taking RISING online, and with the help of our immensely talented roster of artists, we hope to raise even more vital funds for this valuable cause.
Tune in to see Kaine Francesco streaming live on Friday 8th May at 8.00pm
Click here to tune in, watch and donate
https://tiltify.com/@kainefrancesco/rising-featuring-kaine-francesco