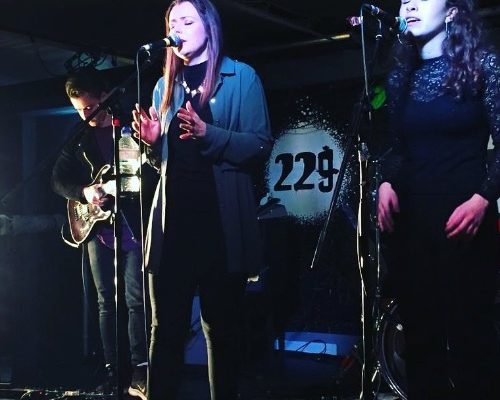 Lyra
Everyone loves to say they were a fan of 'insert artist name here' before they were famous, right? Well, if that's the case then 'Heard it Hear First', terrible pun aside, is your go to destination to discover your new favourite act and keep up to date with the latest and most exciting emerging artists currently on the scene.
Today you can say you heard 'My Mind' by Lyra here first!

Lyra is a London six set Neo Soul – Electronic pop group combining epic and sweeping vocals, driving and rhythmic guitar lines, with a euphoric rhythmic sound. Lyra have been hard at work shaping a style and groove that can't be ignored. In an age of recording artists, it is truly refreshing to find a band that is as good, if not better live than on recording.Lyra comprises Craig Norfords drum beats with funk edge aplenty, George Price's smooth base lines, James Skingle's R+B licks to his heavy solos, Ejike Nnodi's Jazzy Keys, and Jenna Naylor-Tymon and Manon Vix's soulful yet haunting vocals. Their neo-soul originals ooze an irresistibly euphoric rhythm.